Create An Affordable, Luxurious Family Home With Eight Design Ptd Ltd!
Interior Design & Decor
1538 views
1538 views
Making a home both practical and pleasant to look at can be a challenge, especially if you are sharing the space with family members or friends or even roommates.
How does one make a space look stylish without compromising storage and suitability?
Do you have to scramble for ways to make your home aesthetically appealing while also trying to clear clutter?
Is it possible to have the perfect home for yourself and your loved ones?
Let interior design firm Eight Design Pte Ltd help you with that!
With at least 15 years of experience under its belt, Eight Design prides itself on being the top interior design company for residential and commercial properties. These properties include offices, HDB flats, landed houses, and new condominiums.
The company's team of interior designers and contractors cover a wide range of renovation needs, from carpentry to interior design to renovation. To meet a growing demand for contractors, the firm utilises their own contractors for homeowners looking for more affordable renovation works. This makes its services less costly than other interior design companies.
Eight Design's portfolio brims with luxurious, elegant designs for both residential and commercial properties, bringing a certain expectancy of high costs for such looks. However, the firm's interior designers are careful to put their clients' needs first to make their proposed designs both appealing and affordable. They are thus able to create practical, pleasing spaces for homeowners through the combination of intelligent design solutions, advanced technology, and modern architectural elements.
As local filmmaker Mr Jack Neo and proud brand ambassador of Eight Design puts it,
"Being an artiste, the area of aesthetics is something I can never compromise. This is why I always put a hundred percent attention to the fine details of beauty. At any time, at any place, perfection is the only standard of mine. When you have the ideal working and living environment, you truly have the ideal life."
Mr Jack Neo, local filmmaker and brand ambassador of Eight Design Pte Ltd
What's Great About Eight Design?
Other than Mr Neo's thumbs-up, several homeowners had also left glowing reviews about Eight Design's services on the firm's Facebook page. Here are a few of them:
"A heartfelt thanks to [DESIGNER'S NAME REDACTED] from Eight Design who had shown great professionalism throughout the entire renovation process. Besides being responsive to all our requests, he patiently ensured that all tiny details were fine-tuned and did his best to fulfil the perfectionism in us. His amiable personality further enhanced our overall experience. The workmanship of the furnishing is of good quality as well and had met our expectations in various aspects. Will definitely recommend Eight Design!"
"After looking around and meeting many Interior Designers, we chose the duo [DESIGNERS' NAMES REDACTED] from Eight Design. We are so glad we made the absolute right choice. They were very patient and great support from start to finish. Their ideas and creativity is brilliant. Their suggestions were very handy when we had to decide on various materials. All the work was finished within the timelines given, some even sooner. We couldn't have found anyone better. Thank you [DESIGNERS' NAMES REDACTED] (Eight Design)."
"Overall, my family and I are very satisfied with Eight Design's work. They provided us with insights and valuable interior design ideas. We are impressed by their professionalism in handling the tasks at hand and they offered us superior service too. Their services are highly recommended by us."
"I would like to take the opportunity to extend my heartfelt thanks to [DESIGNER'S NAME REDACTED] and Eight Design for such an excellent renovation for making sure our small abode turns into a dream house. I remember consulting [DESIGNER'S NAME REDACTED] with no concepts/theme but with only request of having white and wood interior for the house. With only that as a head start, [DESIGNER'S NAME REDACTED] have been attentive towards us in sharing her creative ideas and eventually able to execute better 3D drawings for us to imagine.

Throughout the renovation process, [DESIGNER'S NAME REDACTED] also made sure that we understand and choose the best quality for the house and making sure everything goes on schedule. Words can never be enough to thank [DESIGNER'S NAME REDACTED], for being patient and understanding throughout our renovation. And the best feeling is definitely when family and friends would compliment our house.

With this I will recommend Eight Design and thank you once again, [DESIGNER'S NAME REDACTED]."
Check Out These Lovely Interiors!
Eight Design offers both interior design and contractor services for any space, whether it is an HDB, a condominium, a landed property, or even a commercial space like a restaurant or a store.
The praises from their satisfied clients sound promising, but can Eight Design truly deliver aesthetically appealing interiors and solid workmanship?
We will let the photos below (kindly provided by Eight Design themselves) speak for themselves.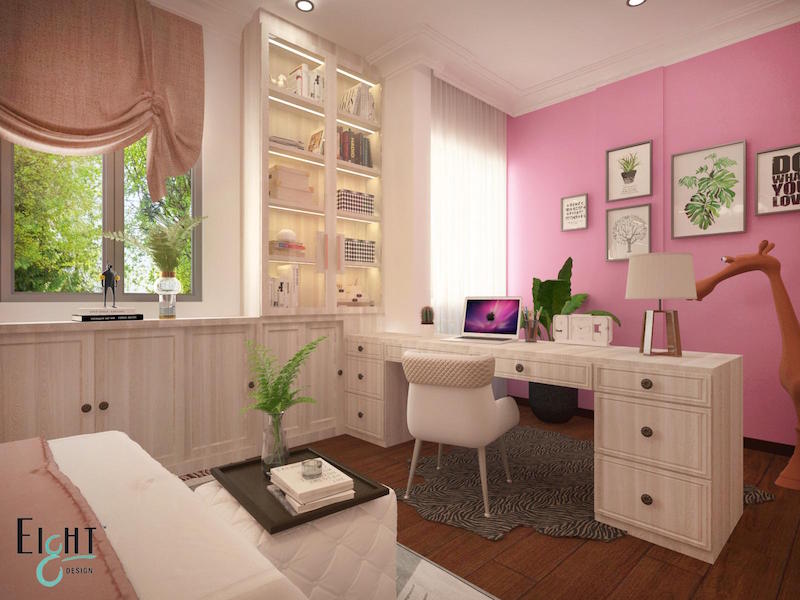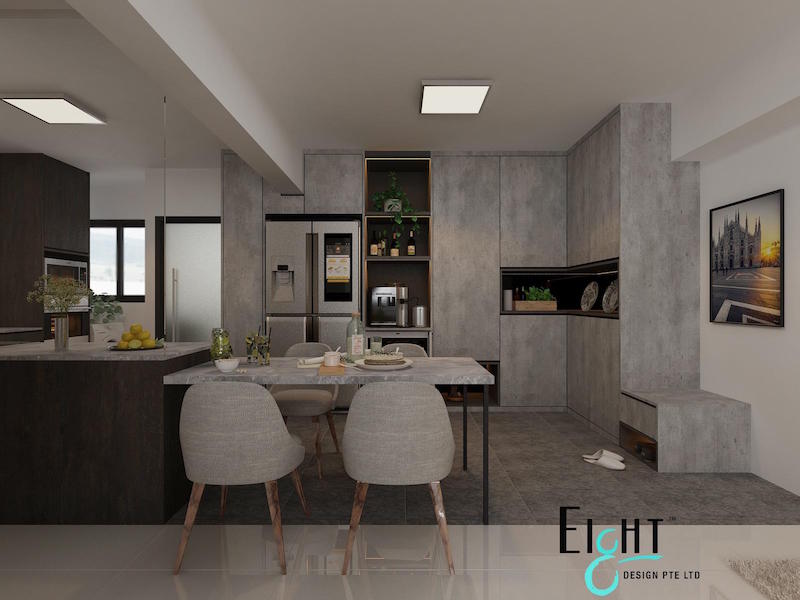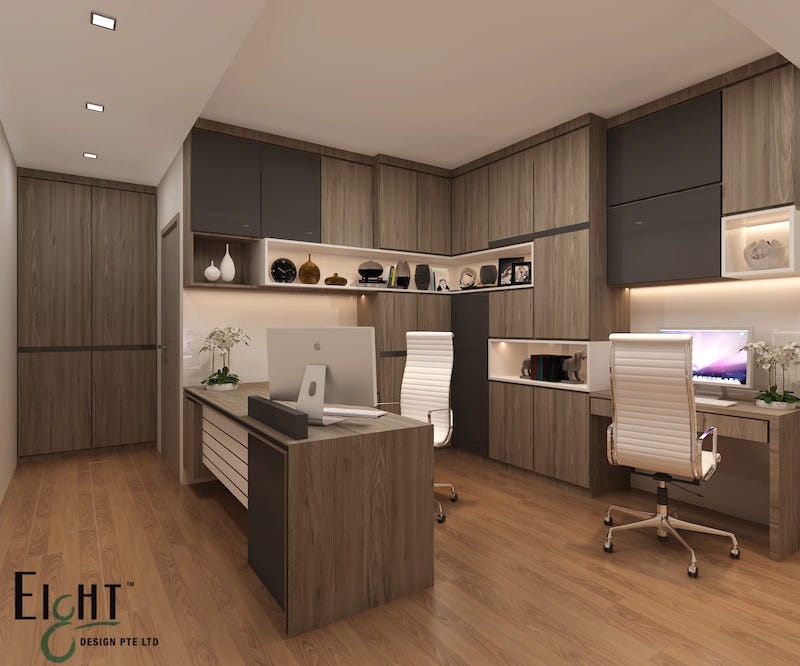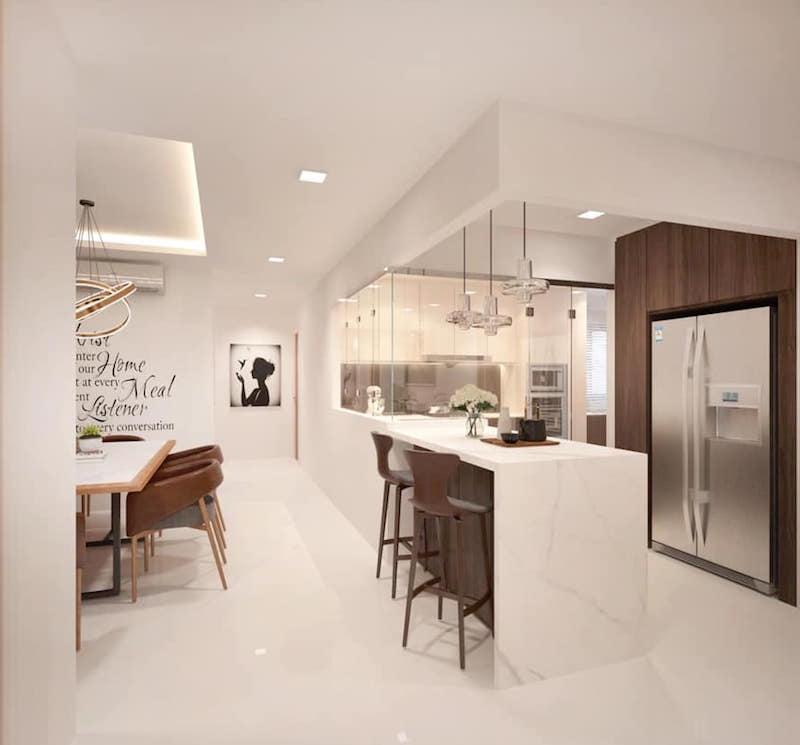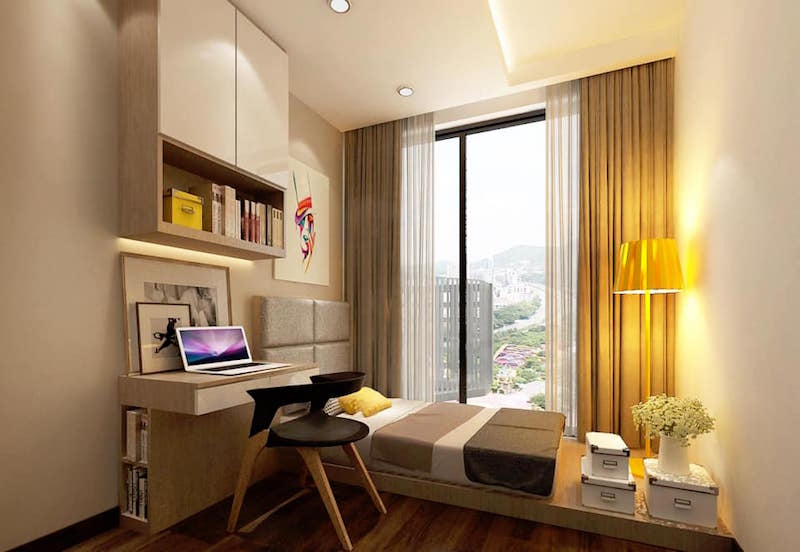 Have these interiors got you intrigued? Come down to Eight Design, and let its team of experienced interior designers bring life and luxury to your space!
Address of East Show Room: 140 Paya Lebar Road, AZ@Paya Lebar #01-04 Singapore 409015
Address of West Show Room: No 20 Boon Lay Way Tradehub 21 #01-167 Singapore 609967
Contact Number: +65 6266 8880
Email: sales@eightdesign.com.sg
Website: https://www.eightdesign.com.sg/
Facebook: https://www.facebook.com/eightdesignsg/
Request for quotes and we'll match you with a selection of Interior Designers!
Previous
Money Not Enough for Home Renovation?
Next
7 Great Interior Decor Home Improvement Ideas