How to Decorate For CNY | Top 5 CNY Decorations for an Auspicious Home
Interior Design & Decor
2304 views
2304 views
Image via Pexels
Chinese New Year is just around the corner! You hear it coming even before you see it. Time to get your house ready for the Spring festival, and deck it with traditional Chinese New Year decorations!
How does one decorate for CNY? We're all well aware that decorating for CNY can seem a little daunting. There's red everywhere, but you don't know what it means.
Does this decoration go well with this decoration? And what's that furry looking plant. Worry not, that's why we're here. We're going to get through this together! Keep reading to see the essential decorations you'll need this CNY to make your home look auspiciously ready for CNY!
Lantern
灯笼 (dēng lóng)
- Shoo that Bad Luck Away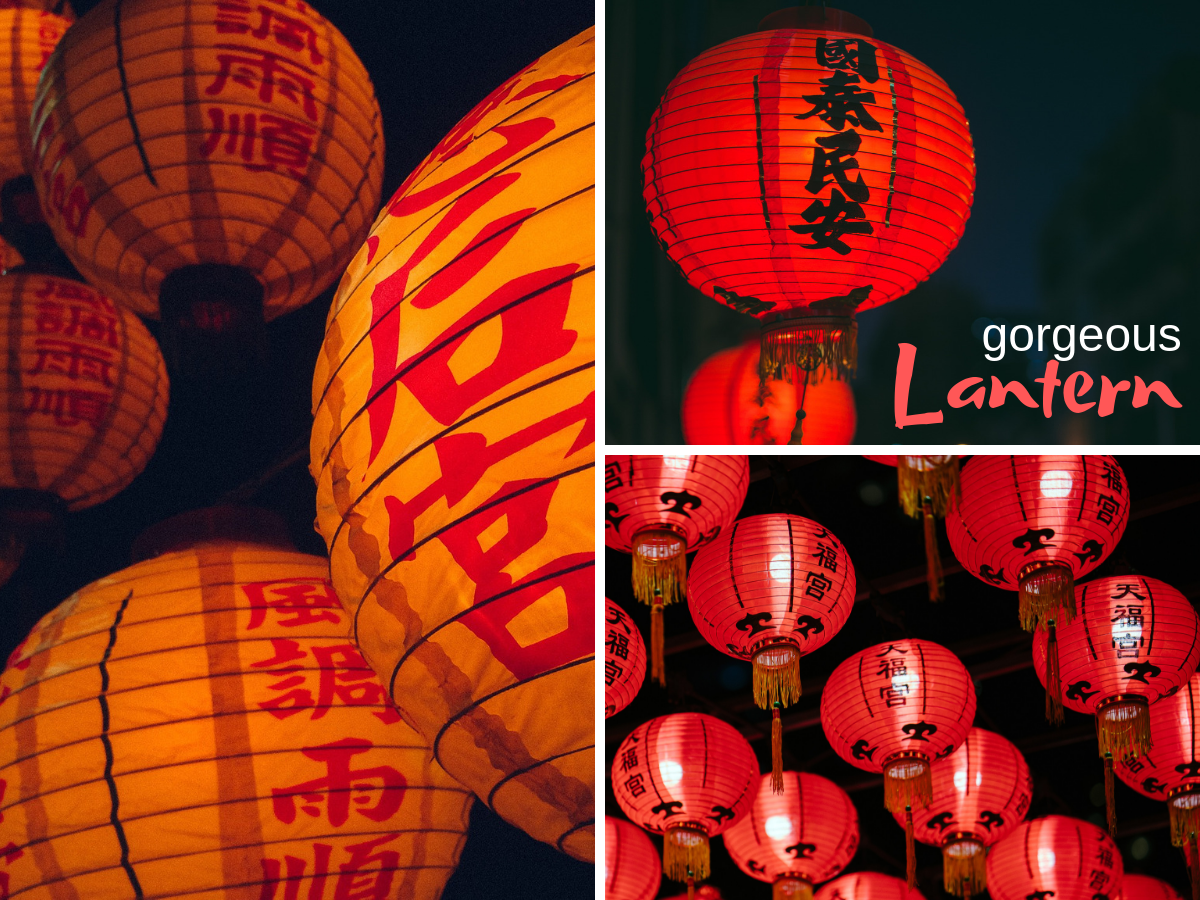 Image via Pixabay and Pexels
Lanterns are probably the quintessential Chinese New Year decorations pieces. Usually, small and medium lanterns are hung around the perimeter of the front lawn, while two large lanterns are hung right outside your front door. Chinese New Year lanterns are usually bright red in colour and they're suppose to guide good luck into the home.
Chinese lanterns are used in important festivals such as the Spring Festival (Chinese New Year to the Lantern Festival) and the Mid-Autumn Festival. During Chinese New Year it is not uncommon to see lanterns hung on trees in the streets, office buildings, and doors of houses. Hanging a red lantern in front of the door is believed to drive off bad luck.
Fortune 福 (fú) - We up all day to get lucky!


Just like other occasion, similarly, Chinese people
decorate
by hanging up certain words. The most common and popular word is
"Fu"
, which means
happiness
and
good fortune.
"Fu" is written with calligraphy onto a square piece of red paper. It's often pasted onto walls, doors or windows. You can also hang it on your plum blossom branches. It really depends on you. Apart from bringing in all the luck, this red piece of paper can act as the medium to make a space of your home be a focus point.
This ideogram is a common decorative element in the many Chinese homes. BUT! Remember to put the characters upside down. Why? So that the luck that these characters symbolizes can be poured out to the homes of the owner. That's the common practice!
Kumquat 金桔 (jīn jú) - Hey Orange!
Image via Pixabay. The color gold for this culture are represented by Kumquat or Mandarin orange.
Kumquat or Mandarin Oranges. The epitome of the color gold. The English name of this golden fruit comes from its Cantonese pronunciation gam kwat, which translates literally to "golden tangerine." As you may guess, this fruit is popular in Southern China, especially Hong Kong and other Cantonese-speaking regions. Guangdong is known to be the home of kumquats.
The character 桔 (jú – tangerine) looks similar to 吉 (jí), which means "luck," while the golden color is festive and represents wealth and fortune. In addition, the fruit's delicious flavor on its own and in various desserts shows why many people buy a small tree to plant in their homes during this festivity.
These are often given as gifts when visiting relatives during this season. On top of that, they make really good CNY decorations. The kumquats are best placed near the entrance. You can also hang Ang Bao packets on these trees and added piece of luck.
Other auspicious plants include mandarin oranges (桔子 – júzi), which are popular for the same reasons as kumquats, chrysanthemum flowers and peaches.
Paper Cutting Arts 窗花 (chuāng huā)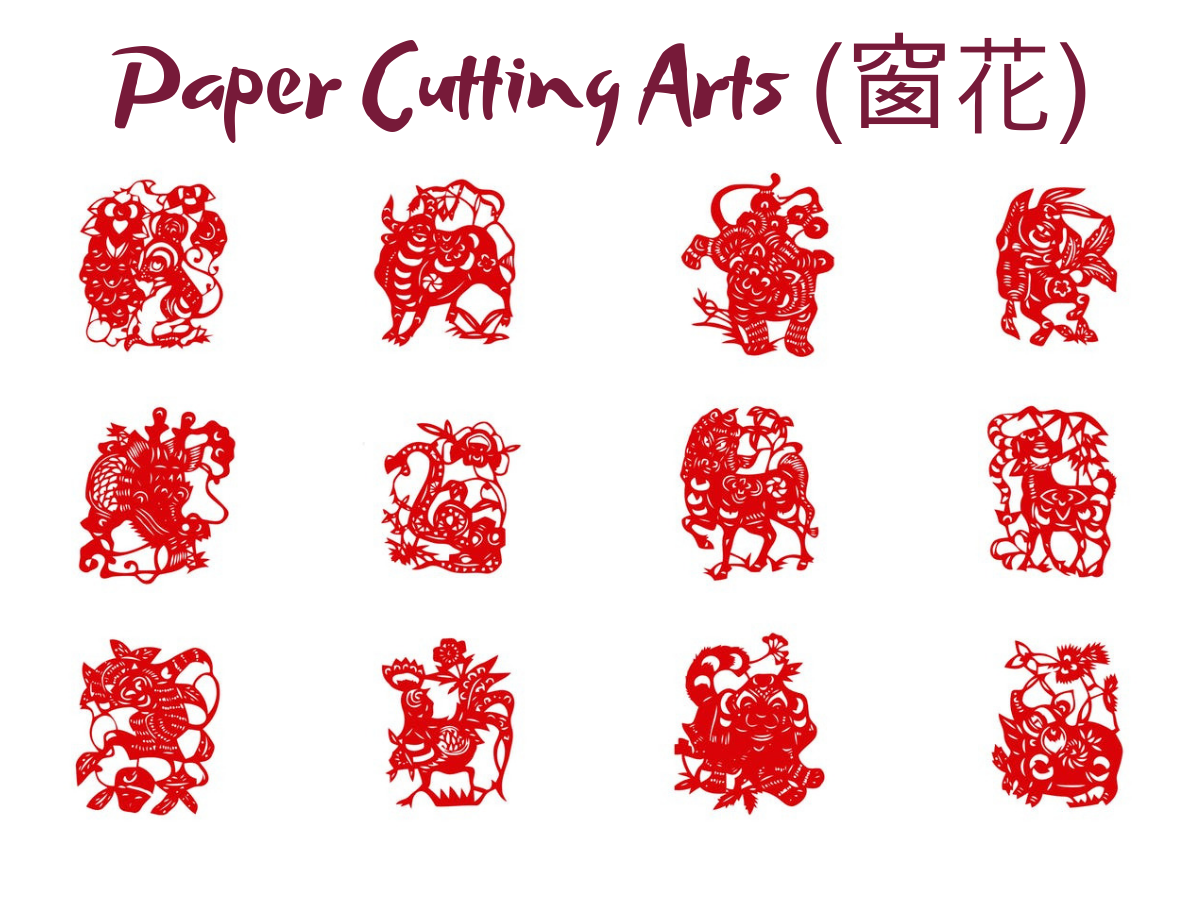 Image via Imgix
Paper cutting. It is a folk craft that can be seen in every season! BUT, they are especially prominent during the Spring Festival. These lovely decorations are often seen on windows. The literal translation of its name is "window flower" anyways. The craftsmen will meticulously create these beautiful works and paste them on using sticky rice glue.
It is customary for people in northern and central China to paste red paper cuttings on doors and windows.
The image of an auspicious plant or animal typically provides the theme of the New Year's paper cutting. Each animal or plant represents a different wish.
For example, the peach symbolizes longevity; the pomegranate, fertility; the mandarin duck, love; the pine tree, eternal youth; the peony, honor and wealth; while a magpie perched on the branch of a plum tree presages a lucky event that will soon happen.
Spring Festival Couplets 春联 (chūn lián)
Originating from the Shu era (more than one thousand years ago), Spring Festival couplets have a long and rich history. In ancient times, these couplets were carved into tablets made from peach trees.
The Chinese couplets are often hung outside the front entrance. It's usually long red paper scrolls with writings as can be seen in the image above. Often time, these couplets contain good wishes for a prosperous new year, or words that relate to spring and wealth. These couplets are often the perfect way for people to show off their amazing calligraphy skills.

According to myths, there was a giant peach tree in the spirit world. Every morning, the spirits who visited the human world must return there. The entrance guarded by two gods. Spirits who did harm during the night would be captured and fed to the tigers. People began to carve the names of the two gods into peach wood to protect against angry spirits. This transformed into writing blessings and, later, poetry on red paper.
Nowadays, you can see them alongside the doors of nearly every household during New Year's season. An optional shorter third line is placed above the door frame. Much thought is put into these poems. The number of words of each line should be the same; if you're writing your own use a word counter to make sure each line contains the same number of words.
The format and rhythm should be either identical or complimentary. Some writers even take the challenge of using alliteration or the same side radical for each word. There are countless different versions and styles, but every couplet conveys the writer's wishes for the new year.
Blooming Flowers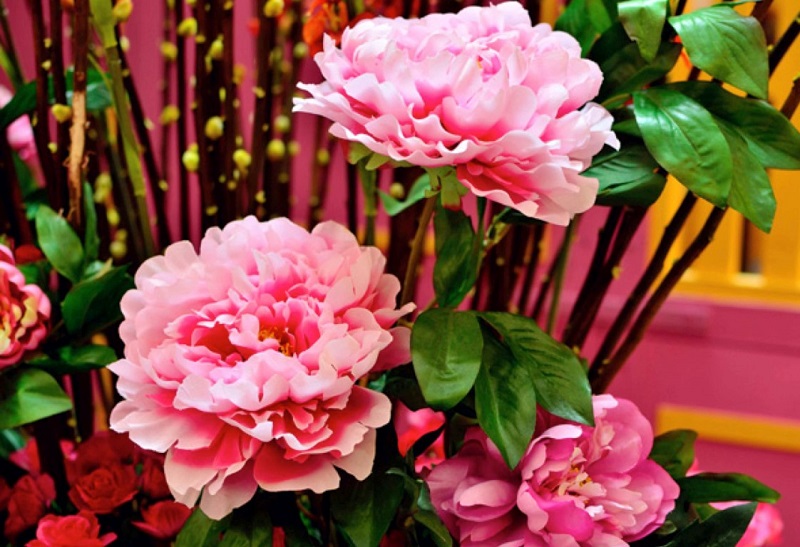 Image via Tesselaarflowers
The Spring Festival marks the the advent of spring, this season is also known as Chinese New Year. Decorating houses with blooming flowers is usual business during these times. The decoration marks the coming of spring and an auspicious wishes of a good new year.
Traditionally the most popular blooming plants that are in trend during this period are; branches of plum blossoms, orchids, peonies and peach blossoms. In Hong Kong and Macau, plants and flowers are popular among the general population as Chinese New Year Decorations.
So you have a lot of choice for the choices of flower you can use for your deco. Choose the one that screams you.
Have a Prosperous Chinese New Year
Decorations are a vital component for a lively setting for the wonderful new year coming. Not only that these decorations are the highlights of this period but also the decoration components can bring in more luck to the owners of the property.
A properly done decoration not only makes the property more vibrant but also be the center of auspiciousness for all that enter. With that being said, Happy Chinese New Year of the Boar for all celebrating!

Request for quotes and we'll match you with a selection of Interior Designers!
Previous
8 China and Cutlery/ Flatware Sets That Will Leave Your CNY Guests Green With Envy
Next
5 Unique Decorations to Impress Your Guests For Open House this Chinese New Year