Why Defects Check Your New House Is Important?
Interior Design & Decor
5681 views
5681 views
Are you getting your new house keys soon? Apart from activating SP services, do you know it is recommended to have your house defects identified and submit defects checklist because a developer is required to rectify any defects within Defects Liabilities Period (DLP) of 12 months?
Don't think defects check is necessary? Feels it's too much of a bother to begin with? Well, you'll change your mind after reading this blog simply because defects check your new house is all the more so important than you'd think.
Defects check is cost-saving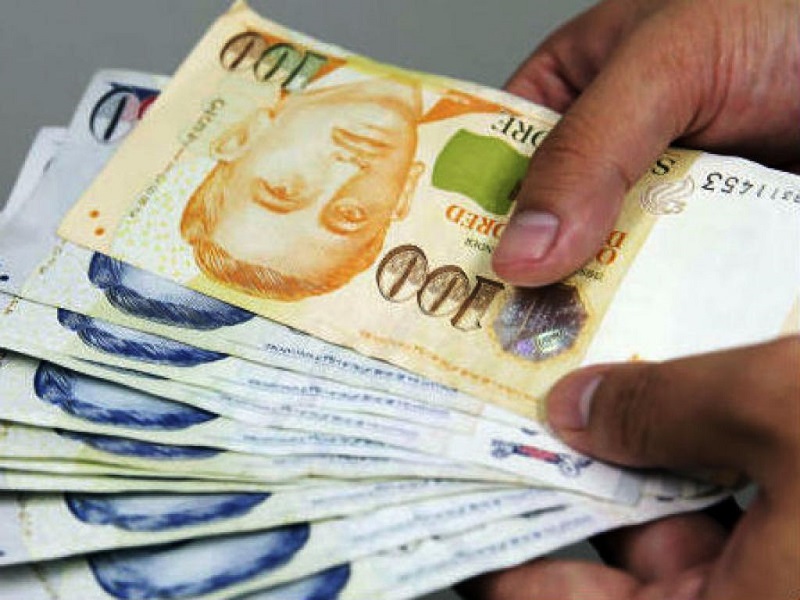 Image via Google
While you think defects check your house is going to cost you big bucks, it actually saves future repair cost! It is important to have defects identified and rectified within defects liability period so as to prevent major repercussions in the long run.
From our experience, many homeowners usually renovate their new house once they have moved in. This often results in a dispute between developers and homeowners when it comes to decide on who should be liable of the defects identified later on during the process.
Hence, any form of renovation works are not advisable prior to the completion of defects rectification by developers. Don't want your renovation plan to go awry? Consider defects check your new house in advance!
Defects check is hassle-free
Image via 99.co
Do you know defects check can be hassle-free if you leave it to professional inspectors? They will identify defects and submit your defects checklist to the developers. This will be followed by a joint inspection conducted together with developer and homeowner to go through defects identified. After completion of rectification works, they will go through together with developer to assess if quality is in accordance to BCA and industrial standard.
As a matter of fact, professional inspectors act as a neutral party between homeowners and developers. They help to avoid any form of problems or conflicting issues of bringing out defects to developers and contractors. Furthermore, they are able to advise homeowners and request defects to be rectified accordingly with a mutual understanding with homeowners and developers.
At the end of the day, homeowners must understand there will never be zero defects in a house even after defects rectifications are done. Nothing is perfect in this world. By considering defects check service, it helps you to identify defects and focus on major defects to be rectified that is crucial to save future repair cost.
Still not convinced? Seeing is believing! YHH Plus Enterprise performs professional defects check on different types of properties and identify poor quality workmanship within three essential areas – architecture, mechanical and electrical. The flowchart below illustrates the overall process of defects inspection.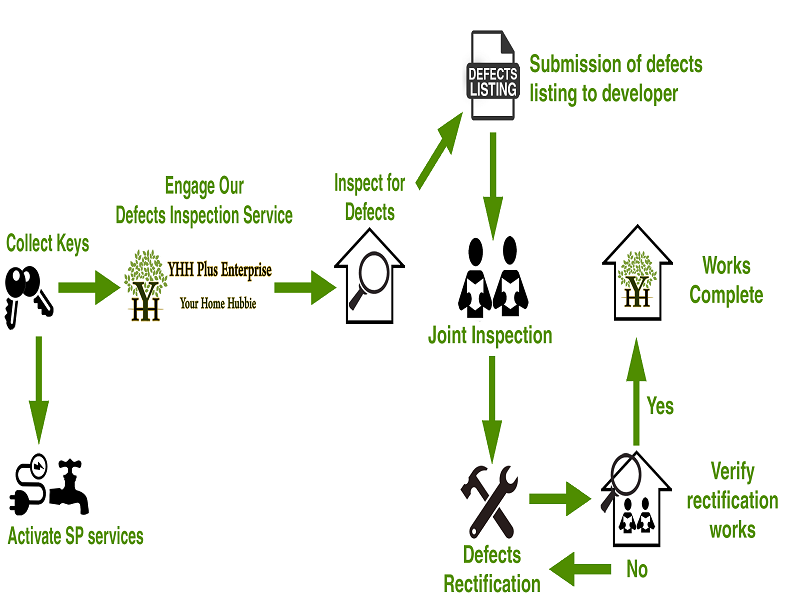 Image via defectscheck.sg
They provide defects inspection service to Singapore homeowners of HDB BTO, resale, executive condominium, condominium and landed properties. Their service is also available to commercial properties. For more information about their services, visit their official website for more information!
Request for quotes and we'll match you with a selection of Interior Designers!
Previous
3 Homeowners' Behaviours That Almost Made Interior Designers Quit On The Spot
Next
Christmas Gift Ideas from COURTS