Do Not Take Your Countertops For Granite
Interior Design & Decor
2567 views
2567 views
So you're either overwhelmed by the decision of getting a new countertop, or are thinking of giving your old countertop a little makeover. The countertop market is truly oversaturated with several options, but we'll break it down for you so that you know the pros and cons of each type of material, and can choose the products which truly cater to all your needs and preferences.
Marble
Source: Sky Creation
Source: Starry Homestead
This classic material remains a solid favourite amongst homeowners, despite its exorbitant price and porous surface. A truly luxe material, each slab of this natural stone is unique: no two marble slabs have the same veins. Marble automatically infuses a lush, opulent vibe into any kitchen. However, if you value an impressive design over function, be prepared to dish out a considerable amount of your money for repairing purposes.
Granite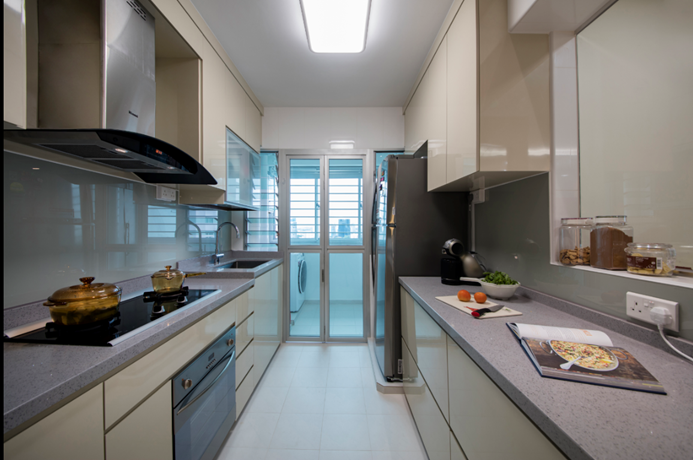 Source: Starry Homestead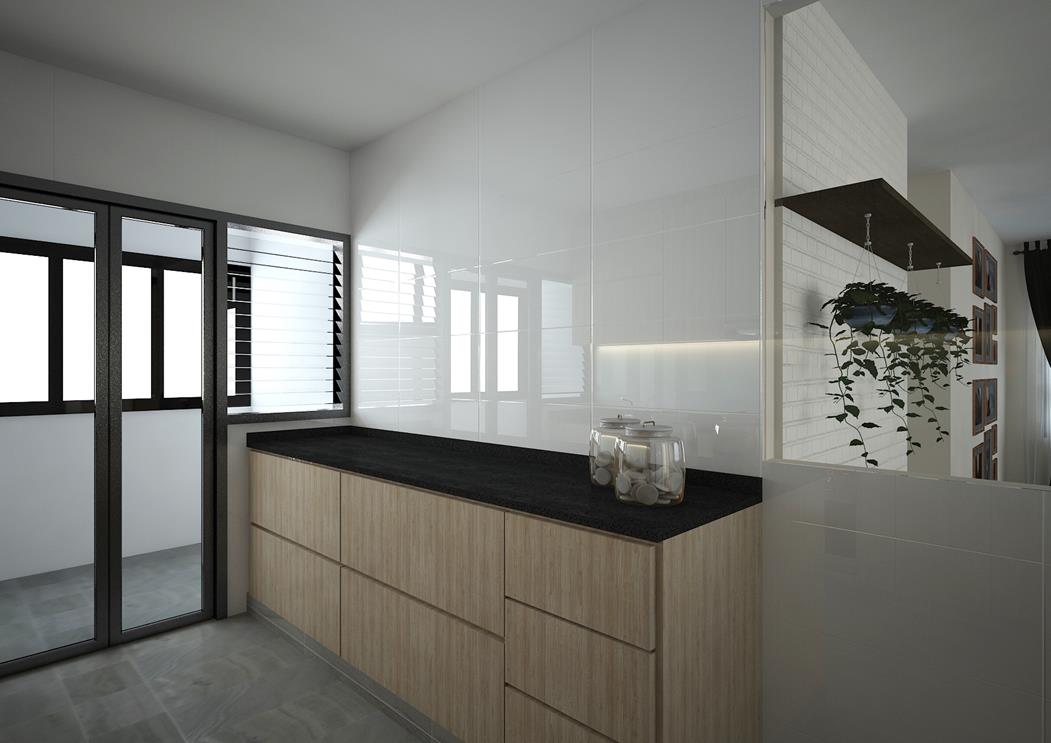 Source: B-Two Interior
Another natural stone, the many scratches, strains and vibrant hues of granite make it a much-loved material. Hardier than marble, granite has anti-scratch properties and is resistant to heat and stains. However, not all varieties of marble are equally sturdy, and can crack under pressure from heat or heavy objects. Granite also needs maintenance every now and then.
Quartz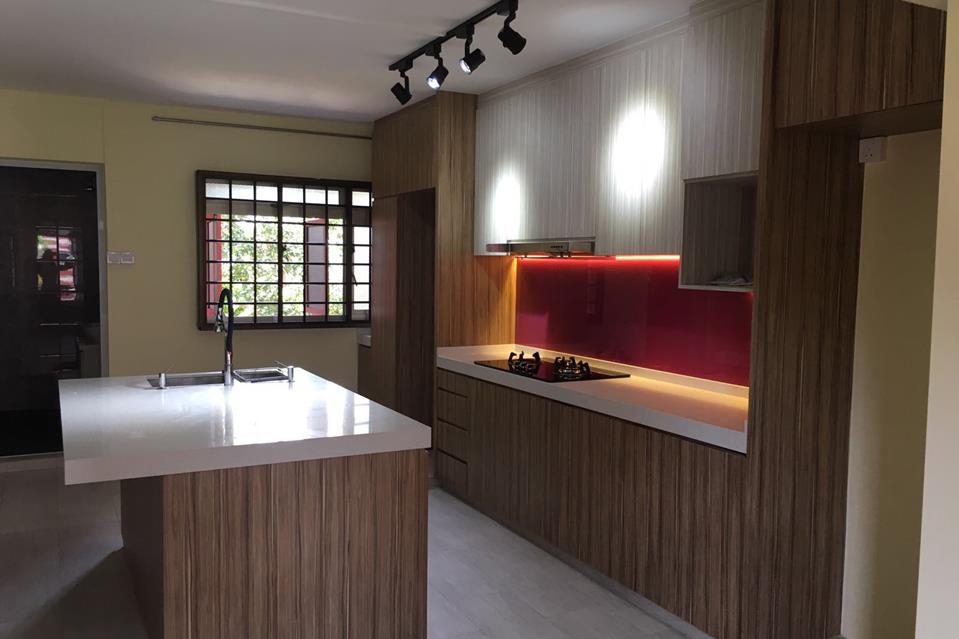 Source: DeFONG
One of the strongest materials in the world, quartz stone is a truly premium material. Heat, scratch and spill-resistant, quartz is truly worth every penny you pay. However, quartz countertops above a certain height must be joined together, thus creating rather visible lines. Quartz is available in many pretty colours and textures, so you're bound to be spoilt for choice!
Solid Surfaces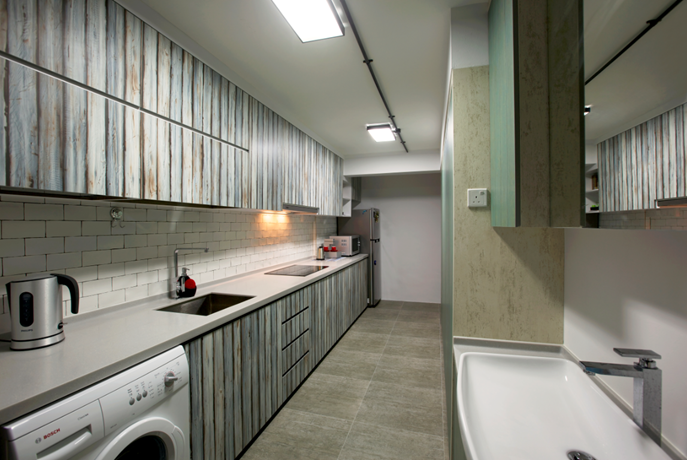 Source: Northwest Interior
Source: B-Two Interior
These mixes of acrylic and polyester mimic the look of natural stone, while maintaining their heat and scratch-resistant properties. Steadily increasing in popularity, solid surfaces can be polished repeatedly to look brand new, and does not suffer from the issue of visible lines. Do note that despite being stain-resistant, solid surfaces can suffer from stains and scratches will reveal themselves as white lines.
Wood
Source: Sky Creation
While wood countertops may seem like a bad idea because of their susceptibility to water damage, they are heat-resistant and emanate an earthy, minimalist vibe. Wood must be cared for properly, and treated with sealant or oil atleast thrice a year. Harder varieties of wood such as cherry are relatively scratch-resistant, and are able to withstand moderate chopping and cutting.
Request for quotes and we'll match you with a selection of Interior Designers!
Previous
Know Your Spoons!
Next
Designers You Oughta Know: Natureology Interior Design