Educate Yourself On These 5 Carpet Materials
Interior Design & Decor
4467 views
4467 views
Carpets are an excellent addition to any home: functional and stylish. carpets not only sit pretty in your living room or bedroom, but they're excellent dust-collectors, keep cold floors warm and provide a velvety smooth surface for you to keep your feet toasty. Carpets come in various sizes shapes, colours and materials-here's a quick guide to the various kinds of carpets out there so that you are able to make an informed decision before purchasing one.
Nylon
Credits: Cozy Ideas
Nylon carpets have not gained immense popularity for no reason: their superior texture makes them resilient to damage, and they are easy to maintain as the colours of the carpets do not fade easy. However, nylon carpets do absorb spills and stains, so be careful as to not spill any beverages. As a result, nylon carpets must be treated with a stain-resistant material. Various varieties of nylon carpets exist, so do a thorough check of the material before purchasing.
Plush nylon carpets will look the best in your bedroom.
Wool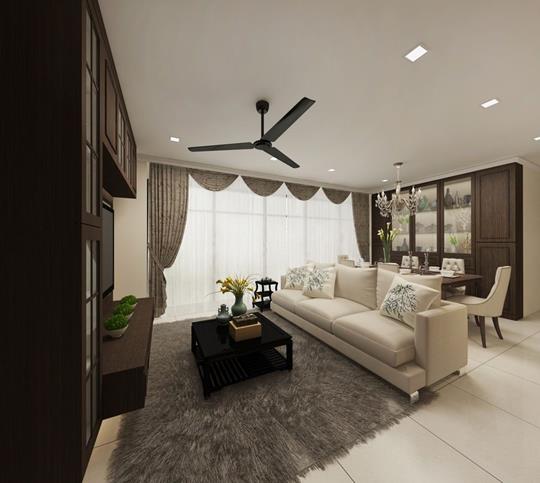 Credits: Ken Home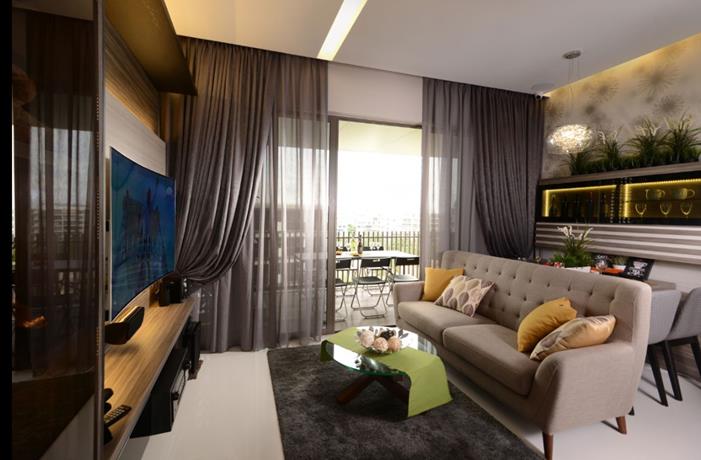 Credits: Darwin Interior
For those who value comfort and coziness, wool carpets are the ideal addition to any living space. Wool carpets can be either natural or synthetic, with both varieties requiring regular maintenance. Wool carpets are long lasting and highly incombustible, so in the rare case that a fire breaks out in your home, you know the one accessory you need to grab. Like Nylon, wool is also very absorbent, making stains difficult to remove.
Spruce up your living area or bedroom with a luxe woollen carpet, and bask in its softness.
Acrylic
Credits: 3D Innovations

The popularity of this synthetic fibre soared because of its substitutability for wool. Acrylic is a low-maintenance, affordable version of wool, while appearing luxurious in look and feel. Acrylic carpets do not hold moisture, so even if you do accidentally spill a beverage or two, your carpet will not be entirely damaged. However, do not that acrylic carpets are not as sturdy as their natural counterparts and can be easily stained.
Acrylic carpets are best placed in bathrooms.
Polyester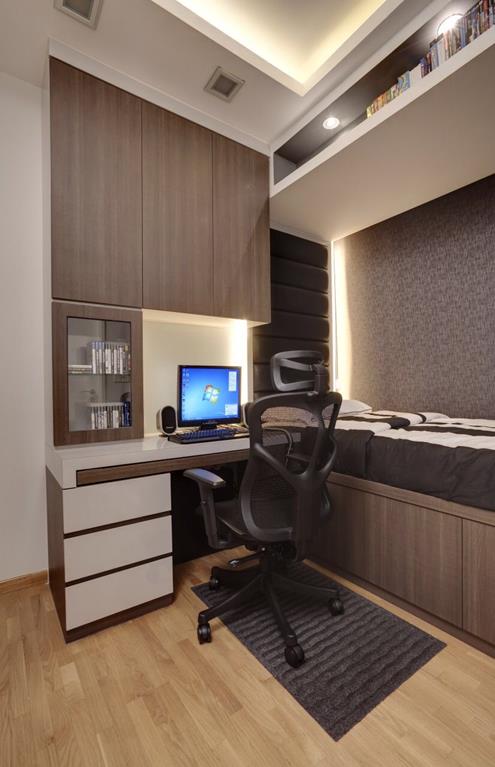 Credit: 3D Innovations
If you cook often or work with paints, a poleyster carpet is your best friend! Combining the best attributes of both wool and acrylic: the deluxe look and feel of wool compared with the affordability and stain-resistance of acrylic. However polyester carpets wear down easily, so do be careful if you happen to use a polyester carpet on the regular.
Cotton
Credits: Pinterest
Another natural material, cotton carpets are among the most durable fibres in the world. Its only drawback lies in the fact that it is highly susceptible to dust and easily absorbs stains. Cotton carpets require regular maintenance, so do be careful to place it somewhere which does not receive a lot of footfall.
Want someone to talk to with regards to carpet choices, talk to 5 of our interior designers when you get a renovation quote with us.
Request for quotes and we'll match you with a selection of Interior Designers!
Previous
3 Gender-Neutral Ideas For A Kid's Bedroom
Next
Gardening For Greenhorns