Effective Ways To Compress Storage In The Household
Maintenance & Repair
3288 views
3288 views
Lack of storage can sometimes seem like a never-ending problem, especially when your schedule doesn't allow you time to declutter regularly. So if you're starting to realize you don't quite know where else to fit you stuff, maybe these methods may help!
1. Storage Bed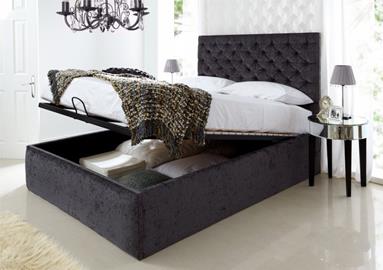 Credit: time4sleep.co.uk
Credit: laxseries.com
Some beds come with an extra compartment under the mattress, and if you think about it, that's actually quite a large amount of storage space. You could use it to fit any extra bedding and pillows, or miscellaneous items you rarely need to use.
Or, if your bedroom concept includes a platform bed, you could request having pull out drawers installed in your platform. This way you can compartmentalize your belongings, and they're also easily reachable.
2. Coffee Table Compartments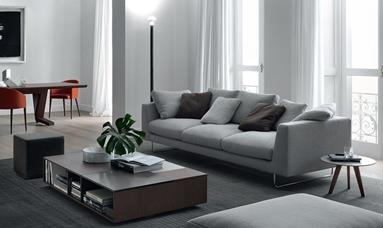 Credit: decoist.com
Some coffee tables are specifically made hollow on the inside, just so you can store your little knick knacks in there. Although it doesn't seem like a lot, the space will probably come in handy when you need a place for small items like your television remote or even books.
3. Rolling Cart
Credit: wayfair.com
We've all seen pictures of beautiful kitchens where homeowners store pots and pans in the open, and it's gorgeous. That's probably because their kitchens are huge. In reality though, if a kitchen isn't large enough, the idea ends up backfiring, making the area look like a mess.
But if you store everything in your kitchen cupboards instead, there might not be enough space. What a headache, right? No fret, because a little rolling cart pretty much solves the problem. Besides looking like an adorable addition, you can also store quite an amount of items in it to make up for a lack of space.
4. Vintage Ladder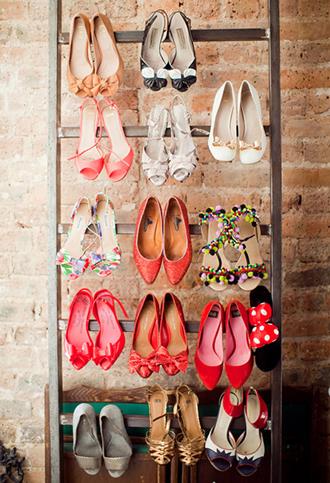 Credit: experthometips.com
If you have one too many pairs of footwear, a vintage ladder can actually help. First, make sure the wood's still sturdy when you purchase it, and then give it a fresh coat of paint after. Painting it a bright colour which pops against the shade of your wall works best.
Now you're ready to place the ladder wherever you please, before stacking your beloved heels onto it. Simply hook them onto the various rungs of the ladder, even colour coordinating your footwear if you please, and there you have it, a unique but beautiful method for storage!
5. Wall Space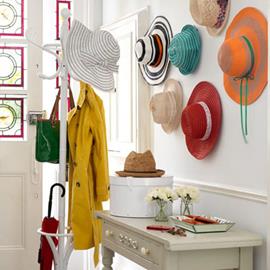 Credit: decoratingfiles.com
Make use of your walls when you can. A lot of items can be hung up instead of stored into drawers and cupboards, and this saves you quite an amount of space. For example, accessories like hats and necklaces simply require a hook, which you can easily install. Create an accessories wall, one you can even decorate by painting murals or pasting vinyls around.
Even larger items bicycles can be hung up on your walls, and this saves you not only space, but the hassle of having to drag them out of spaces like the storeroom when you need them.
Request for quotes and we'll match you with a selection of Interior Designers!
Previous
Tips And Secrets To Creating A Monochromatic Room
Next
9 Dreamy Hammocks You'd Love to Chill Out In