Small in Size. Big on Security. AirKey.
Home Appliances & Tech
1444 views
1444 views
As home automation systems develop, so must our home security.
Over the years, we have seen a wide variety of digital and smart door locks released into homes both old and new. Depending on the brand, each door lock has its own functions and entry modes, from lock-and-key to passwords to pin codes generated from an app.
Smart door locks are especially valued today, since a metal padlock on an iron gate may not be enough to prevent break-ins. Luckily, you can walk into a store and easily purchase a smart door lock to properly regulate access into your home.
But what about your office or commercial space?
If your business unit comes with a door incompatible with a mass-market smart door lock, you will need a special lock-and-key system to survey and control access to your space.
This is where AirKey, the brainchild of Austrian security technology firm EVVA, comes in.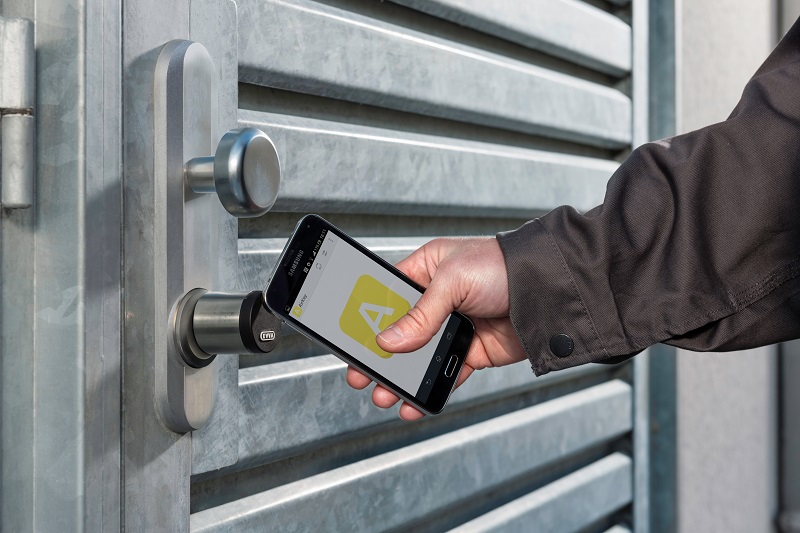 Image © AirKey by EVVA
Hello, AirKey
We'll be honest here; the EVVA AirKey looks nothing like the smart door locks we know and love today. It looks more like the traditional stub locks we find fixed to the bottom of glass doors or nestled under a steel door handle.
But appearances can be deceiving, and here, small sizes do not mean small deeds.
The AirKey is more than a lock; it is a compact, sleek all-electronic locking system that has proven successful in Europe, and has made its way to Singapore to improve security access for both business owners and homeowners.
Despite its size and look, it works akin to any other digital door lock on the market today, relying on a smartphone app to function.
Its track record supports its success, as its manufacturer EVVA Sicherheitstechnologie GmbH (EVVA for short) is highly reputed in Europe for their mechanical and electronic locking systems.
Here are the Airkeys available for purchase in Singapore now:
AirKey Cylinder
Easy to install and adjustable in length due to its modular design, making it suitable for indoor and outdoor use. It is also equipped with a rotary damper, plug pulling and drilling protection.
Image © AirKey by EVVA
Hybrid Cylinder
Comprises both mechanical and electronic features, so it can be used even with a traditional mechanical lock-and-key system. No need to fish out big bucks for a lock replacement!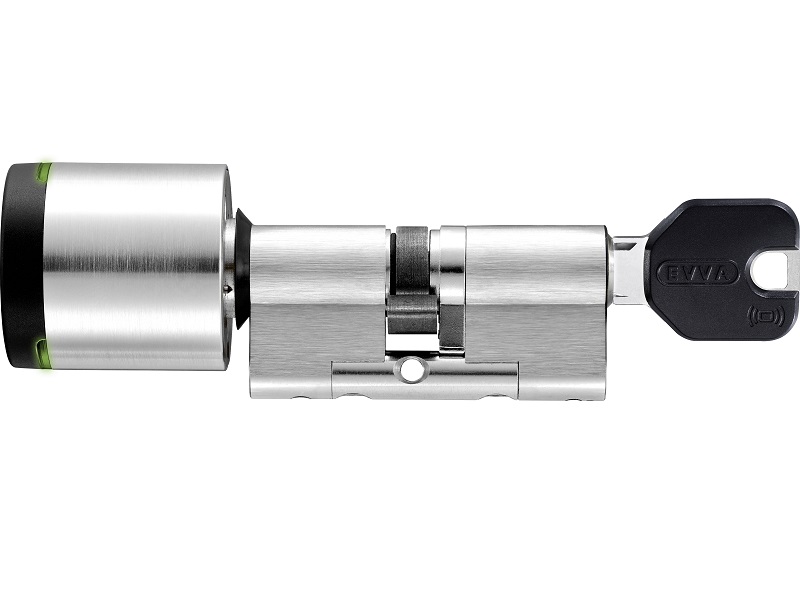 Image © AirKey by EVVA
AirKey Camlock (Lever Cylinder)
Good for mailboxes and office cabinets. You can also use it for your own home cabinets if you don't want itchy fingers touching your precious possessions!
Image © AirKey by EVVA
AirKey Wall Reader
Fix it to any wall, indoor or outdoor, to electronically control any kind of door - sliding doors, swinging doors, even lift doors!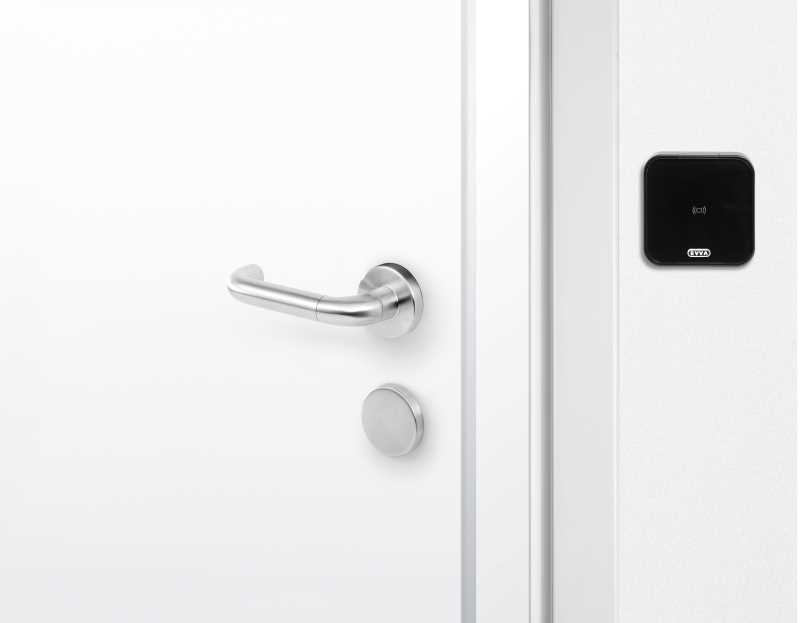 Images © AirKey by EVVA
AirKey Padlock
This is useful for big commercial spaces or offices. It can keep a tight lid on your server cabinets, delivery boxes, self-storage warehouse units, and even gates and barriers!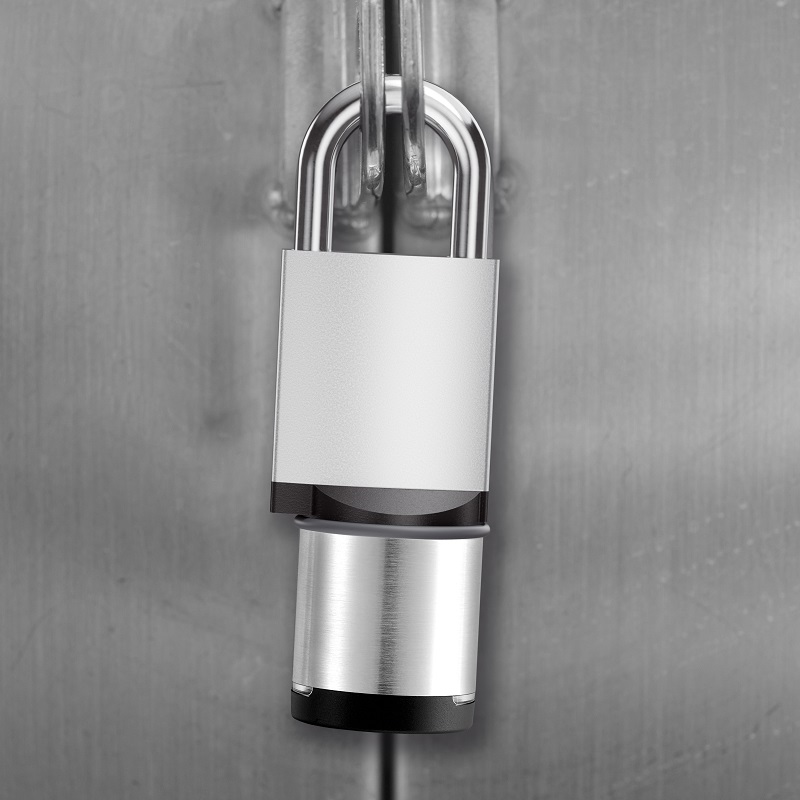 Image © AirKey by EVVA
Other than the smartphone app, you can purchase key tags, AirKey-combi-wristbands, combi keys, and cards for more convenient access.
Image © AirKey by EVVA

Why AirKey?
Flexible Control via SmartPhone
The AirKey works the same way a digital smart lock does, working via a smartphone app to control entrances and exits. The free AirKey app, which includes an optional pin code for app protection, works on both iPhone (from iOS 10) and Android (5.0), transforming your smartphone into a digital key to control AirKey functions and lock-unlock doors.
In addition, you can create and update access media such as cards and tags using the AirKey app.
Not a huge fan of using mobile? AirKey also has online administration on the web to help you create new keys or block existing keys. It is free of charge, quick to set up, and easy to operate.
24/7 Monitoring & Access
The AirKey App allows constant 24/7 monitoring of your AirKey systems. It will display current access authorisations and their validity, update AirKey cylinders and identification media, and show service technicians the status data and battery status of the cylinder.
The app's data is stored on EVVA's secure server, making all data exchanges between your smartphone and server secure, encrypted, and consistent.
Should you need to withdraw certain access authorisations (only via NFC-capable phones), the app helps you do that in just a matter of seconds.
KeyCredits
While unlocking doors and deleting access authorisations is free of charge, KeyCredits are required to create or change access authorisations. But the good news is that you only pay for what you actually need, so you just need to pay per key.
Quantity or time-based credits are also available, and all credits can be added to the AirKey portal. You can also purchase KeyCredits in quantities of 10, 50, or 100, or an unlimited number between 12 and 36 months.
Image © AirKey by EVVA

Comprehensive Sales Support
Brochures, videos, and other demo materials are available on the EVVA website should you need help with the app or your AirKey lock. You can also receive project planning and commissioning support on-site from the friendly EVVA customer service team.
Using AirKey
The AirKey from EVVA can be used for both commercial and residential spaces. Some examples of places you can use AirKey are:
Co-working space
Interior Design Firms
Contractor Firms
Architectural Firms
Property Agencies
Landlords/Property Owners
Facility Management Agencies
Property Developers
M&E Consultancies
SME Offices
HDB units
Condo units
Landed properties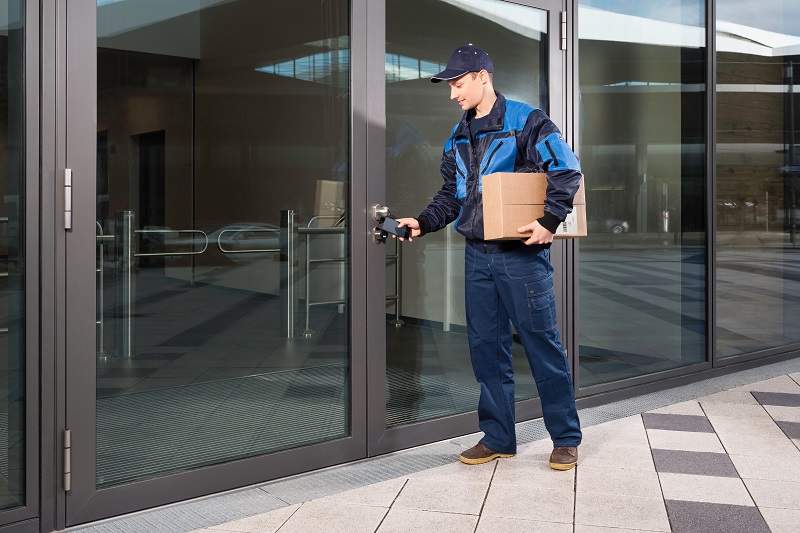 Image © AirKey by EVVA
There is no need to go big on your security system thanks to this little smart cylindrical lock. Shop the EVVA AirKey at their website here.
And to purchase the EVVA AirKey in Singapore, get in touch with their local partner Acom Asian here.  
For more detailed information on the EVVA AirKey in Singapore, please visit: https://www.evva.com/int-en/airkey-electronic-locking-system-for-singapore/

Request for quotes and we'll match you with a selection of Interior Designers!
Previous
9 Ways To Design the Perfect Nook Space for a Writer
Next
[Cleaning tips] Dust removal methods + 4 useful tools for removing dust