Feng Shui Master Reveals The Best Colours To Paint Your Home This CNY
Living & Lifestyle
4020 views
4020 views
For the year of the 'Fire' Rooster, Master Goh of Way Fengshui Consultancy suggests utilising the colour blue to invite a harmonious balance of energies within the home.
And AkzoNobel's ColourFutures 2017 Colour of The Year, 'Denim Drift', is exactly it. Mr. Jeremy Rowe, Managing Director of AkzoNobel Decorative Paints South East & South Asia, Middle East added, "Blue is the colour of life, of every-day life. This calming colour is also versatile enough to fit into all interior styles – especially the popular Scandinavian and rustic looks."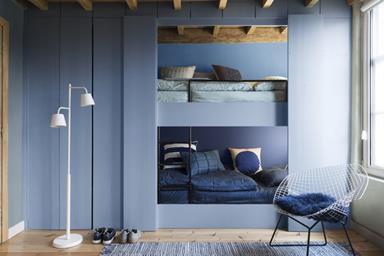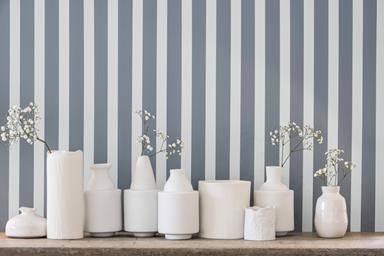 To soothe the 'fire' element of the year, injecting blue hues into the living room is essential as it symbolises water. And if you're born in warmer months like May, June, and July, it'll be even better to include the colour into your bedroom. Matching the lucky blue with green and black shades can also help to promote stability and peacefulness in the household.
According to Master Goh, the grey aspect of Denim Drift can add an extra level of auspiciousness to the living space. "Using grey around the home's main entrance, such as on the door, can also be seen as a way of attracting wealth," Master Goh expressed.
As Denim Drift is highly versatile, it can adopt different moods for the home depending on how it is used. Mr. Rowe offered, "When combined with lighter shades, Denim Drift will give off a crisp and airy feel. With darker colours, it will take on a more dramatic air. This shade will continue to inspire, intrigue, and invigorate homeowners for the year ahead."
Want to visualize how Denim Drift would look like on your walls? 
Download the Dulux Visualizer 3.0 app on your phone! Available for both Android and iOS devices.
Find out more in this video:
Want more painting tips? Watch this video below where our RenoExpert Melvin from Mplus Hardware shares with you useful and cost-saving DIY painting tips & tricks!  
Request for quotes and we'll match you with a selection of Interior Designers!
Previous
Here's What Went Down At Our Very First RenoTalk Live Event
Next
5 Bold And Beautiful Designs For HDB