Finding the Perfect Refrigerator
Home Appliances & Tech
5625 views
5625 views
The refrigerator is a staple household appliance but with the demographics of the modern household changing, the requirements for a refrigerator vary. Whether you're a typical family with kids, a singleton who travels extensively for work or a socialite who throws a party every weekend, there's a perfect refrigerator out there just for you.




Top Freezer: The top/bottom freezer is the most standard design for refrigerators and also usually the most economical. The freezer is located at the top or bottom, taking up about a third of the total size of the fridge. The disadvantage is that they require wider and deeper spaces for the door to fully open.





Bottom Freezer: This is similar to the top freezer except that the freezer is switched to the bottom of the fridge. The logic of having the freezer at the bottom is simply that most people need access to the contents of the fridge more than the freezer. Hence, you now do not need to stoop down to get to your vegetables. Electricity-wise, top and bottom freezers consume the least energy.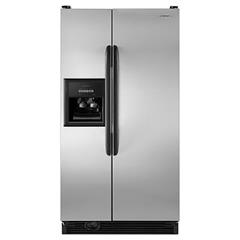 Side-By-Side: For the side-by-side, the freezer and the fridge are placed side-by-side, both measuring equal length. Typically, due to its double-door design, the side-by-side is of larger capacity, making it suitable for big families who need plenty of freezer space. If you have narrow kitchen layout, consider a side-by-side so you don't block traffic every time you open the fridge door.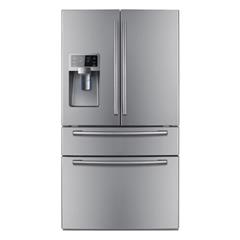 French Door: Typically the most expensive style option, the French door combines the side-by-side design with a bottom freezer, meaning it also combines the advantages of these two designs. Additionally, there are some who like the French door because they can store large-sized items like pizza or food on trays. A con to note though is that the larger capacity of this model means higher electricity usage.




For more specific needs, there are speciality refrigerators available. If you don't normally store frozen food, go for one that is freezer-less or a compact refrigerator that is basically a mini-sized fridge with no freezer. Counter (or cabinet) depth refrigerators are custom-made to fit your cabinet and also your overall home décor seamlessly. Whichever refrigerator type you choose, remember to stay cool, pun intended!
Request for quotes and we'll match you with a selection of Interior Designers!
Previous
Area Rug Dos and Don'ts For Small Spaces
Next
Green HDB Home Checklist