Fix It: The HDB Flat Windows Edition
16639 views
16639 views
Windows let in light, and keep your home safe and sound for your nearest and dearest. Unfortunately, they are often neglected and lack the right amount of attention in most households. Find out how taking the time to care for these fixtures may save you from hassle (and unnecessary expenses) in the long run.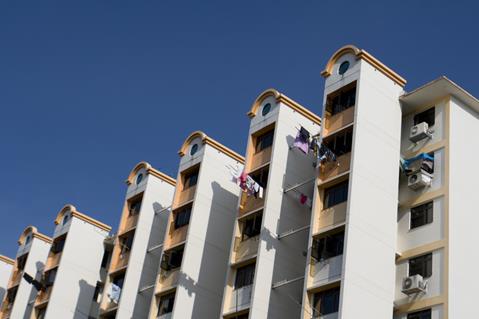 Windows go way back in history where they came in the form of animal hide or wood to protect against wild animals and harsh elements. They even made a cameo appearance in fairytales as the entry for a certain Prince Charming's rendezvous with a long-haired princess.

Today, this humble fixture is an essential in every home. Not only does it allow natural light and air in to breathe freshness into your private sanctuary, the utilitarian window also acts as an observatory for you to take in the view of the outdoors.

More often than not, windows are taken for granted and not properly maintained within a household. Great care is usually dedicated at the initial installation stage, from picking out the right design to ensure proper fitting. However, things typically go downhill from there.

"We strongly encourage homeowners to carry out window repairs whenever possible," encourages Janice Koh, Admin & Operations Manager of Hands@Windows Servicing. Due diligence goes a long way in preventing unforeseen circumstances like accidents from occurring; they also help you save costs on a long-term basis. "There are numerous window contractors in the market, but few are willing to provide repair and maintenance like our company," continues Janice. "We encourage replacements in the hopes of helping homeowners prevent unnecessary spending.

We roped Janice in to share her expert advice on treating and maintaining your apartment windows.





Q: I'd like to replace new windows for my entire house. Are there any HDB safety requirements I need to be informed of before proceeding?
Flat owners must engage only BCA-approved window contractors registered with HDB to carry out the installation and replacement of new aluminum windows, as well as repair of existing aluminum windows. Hands@Windows Servicing is one such certified contractor.


Q: Is maintaining windows really that important?
As homeowners, you are responsible for the maintenance of your personal dwelling, even its windows and grilles. Negligence can cause the panels or frames to fall off, which may cause serious injury or even death to unsuspecting passers-by.


Q: How do I know when my windows and grilles are due for a replacement?
HDB suggests owners to maintain an apartment's windows every six months.


Q: Any tips so they last longer?
Below are several practices you can employ to maintain your apartment windows:
Clean and remove dirt regularly from movable parts such as sliding shoes and pivot points
Lubricate parts that are subject to wear like hinges
Check glass panes for cracks and ensure that they are not loose
Ensure that screws are not loose. Tighten them securely if they are
It's vital that you replace any damaged friction stay. Take note that this can only be carried out by a HDB-registered Contractor
If you're in doubt, simply appoint an authorised window contractor to run a thorough checklist of your home for you.
Hands@Windows Servicing
511 Guillemard Road
#01-31 Grandlink Square
Singapore 399849
Email: hands_windows@yahoo.com.sg
Website: www.window-servicing.com

Contact us:
Tel: +65 9327 1549 / +65 9367 9649
Request for quotes and we'll match you with a selection of Interior Designers!
Previous
The Essential Guide for New Homeowners
Next
Guide to the Standard HDB Household Shelter