Floor Plans And Renovation Ideas For Skyline I & II @ Bukit Batok BTO
Interior Design & Decor
32823 views
32823 views
A new BTO project is about to grace our city's urban landscape, and this thrilling piece of news has gotten many Singaporeans excited. Aptly named Skyline 1 & Skyline 2, the towering buildings have a total of 1,232 units, and some of the blocks even stand at 38-storeys high.
The scheduled completion dates for this HDB BTO project in Bukit Batok are estimated to be in the second quarter of this year (for Skyline 1), and first quarter of 2017 (for Skyline 2). Designed like a contemporary garden, the development features lots of greenery and pavilions against the modern architecture. Besides playgrounds and fitness corners, there's even an eating house, minimart, and a shop situated in the estate itself.
If you're one of the lucky ones who managed to snag a unit, here are some awesome renovation ideas along with the floor plans you can play around with for your future home!
3 Room BTO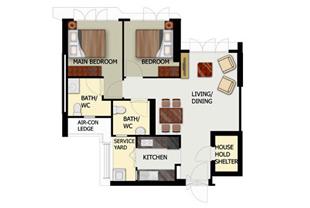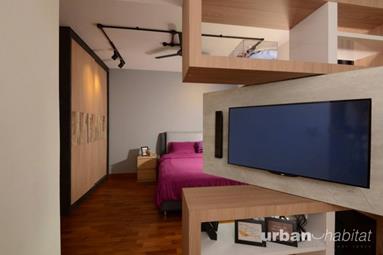 By Urban Habitat Design
A lot of Singaporeans like to hack walls off in the home, but not many have ever thought of constructing a revolving one out of it. This innovative renovation idea can be used for the wall between the two bedrooms, with a television mounted onto one side that can be swiveled around.
For this wall in particular, the designers crafted a divider that has a rotating console surrounded by leveled shelves, which provides the best of both worlds to the rooms.
4 Room BTO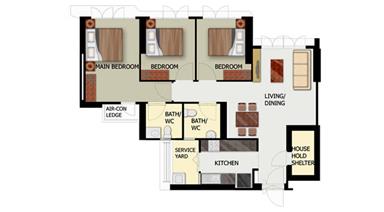 By Unix Interior Design Pte Ltd
Although the living room may be narrower, you can add storage space (and some oomph) to it with the use of pigeon hole cupboards. They make the area around the television console look livelier, and are great for displaying family mementos.
Bedroom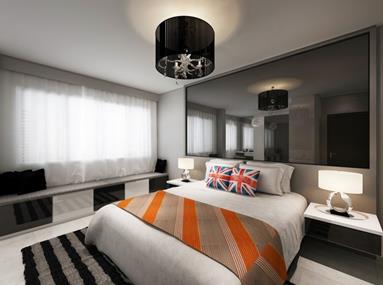 By ID Gallery
Add a touch of class to your place of rest with a large tinted mirror and a window bay area. Besides being cushy seats, they can also double as cabinets underneath!
4 Room BTO With Balcony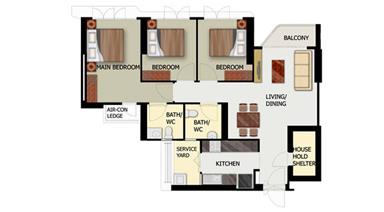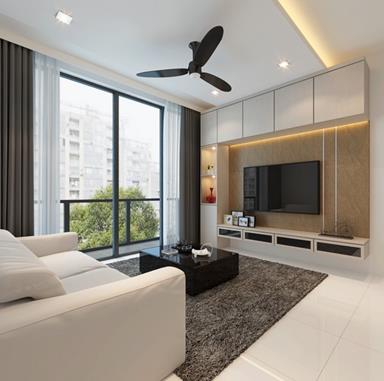 By Casa D'Inspired Interior Design & Home Renovation
Double-layered curtains are excellent for balconies with sliding doors as they look less harsh, and grant homeowners with the right amount of natural light.
Kitchen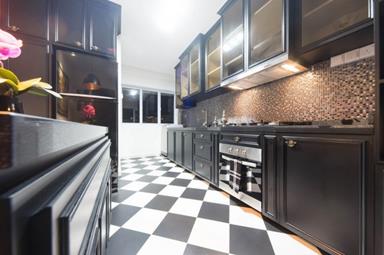 By Unity ID Pte Ltd
Dress up your galley kitchen layout with a design that's reminiscent of the olden days. This retro interior features a monochromatic palette, with cupboards that exude an elegant colonial vibe.
5 Room BTO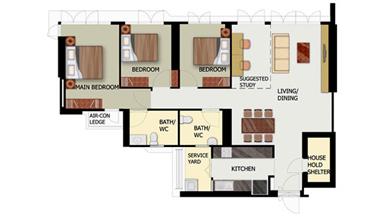 By Unity ID Pte Ltd
Because of the space, the open-concept kitchen is a popular choice amongst many 5-room BTO flat owners. The island that separates the dining table and kitchen is perfect as an extra countertop and is a sleek-looking addition to the area.
Some homeowners even convert it into a bar with a hanging glass rack – ideal for when they have guests over!
Bathroom
By Renozone Interior Design House
A little goes a long way, and we absolutely love the differing wall tiles in this bathroom. The black and white honeycomb is a nice visual twist to the adjacent brick-inspired wall.
5 Room BTO With Balcony
By Artrend Design Pte Ltd
Building a walk-in-wardrobe that connects to the master bedroom help to enlarge the space and adds convenience to everyday life. This definitely makes dressing up a lot more fun and efficient!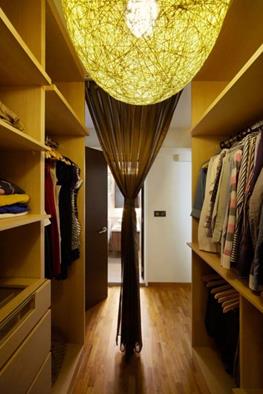 By Artrend Design Pte Ltd
A large pendant light elevates the entire appearance, and makes it feel like an emperor's personal wardrobe.
Balcony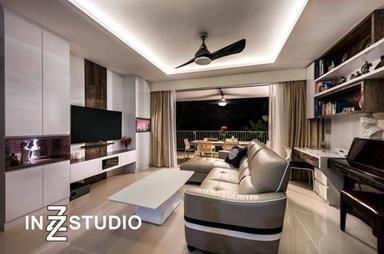 By Inzz Studio Pte Ltd
Utilise your balcony fully if you have one. Place a dining table there so you and your family members can enjoy alfresco meals! Alternatively, you can also transform the balcony into a cosy lounge area with a swing set or plush chairs.
---
Floor plan and building images from HDB
Request for quotes and we'll match you with a selection of Interior Designers!
Previous
This Steel Container Got Converted Into A Loft And It Is Brilliant Beyond Believe
Next
A Guide To An Eco Friendly Interior