FortyTwo - Find Your Best Furniture Online!
Furnishings
2926 views
2926 views
We have a love-hate relationship with online stores. On one hand, there is the convenience of not having to walk all the way to a brick-and-mortar set-up and scrolling through multiple items at once. On the other, there is that frustrated sigh when you either miss your delivery or your purchase does not match what was advertised on its page.
Online shopping can be challenging when you have become wary about what you get, so how do you put your trust in the right online stores?
The good news is, there are many cyber retailers with seller's integrity who do not scrimp on their products' quality and ensure you get the best out of your purchases.
And FortyTwo is one of those retailers you can trust.
About FortyTwo
Formerly known at BEDS.sg, FortyTwo started their e-commerce journey in September 2007. Since then, the brand has expanded its team and product range; you can find up to 20,000 furniture pieces and home decor items at FortyTwo.sg.
Thirteen years on, FortyTwo has made its mark as the "biggest home furnishing e-commerce website in Singapore", with up to 220,000 visitors monthly, and over 200,000 satisfied customers.
The team at FortyTwo has pledged themselves to give their customers the ideal online shopping experience for their furniture needs, so as to fit their homes with the right furnishings.
Here are three things that make your shopping ventures at FortyTwo.sg worthwhile:
100-Day Free Returns - If you are unsatisfied with your purchases, you can get them returned and refunded within 100 days of delivery! Terms and conditions apply.
Lowest Price Matching - If you have bought a FortyTwo item before discovering that same product is selling at a cheaper price somewhere else, FortyTwo will match the latter price and refund you the difference within 14 days of your purchase.
Free Delivery Available - FortyTwo gives you free delivery if you buy at least $300 worth of deliverable items.
42Express - This is FortyTwo's exclusive express delivery service. From as low as $9.90, you can have your purchases delivered on the same day or the next working day. Delivery rates range from $9.90 to $45, depending on what you got in your cart. You can find out more information about 42Express here.
You can enjoy these perks and quality-made furnishings once you start your shopping trip at FortyTwo.sg.
The team at FortyTwo constantly works hard to improve their services, so that you will get not just the best furniture from them, but also quality customer service that cares for your needs and professionally considers your feedback.
What Can You Find At FortyTwo?
FortyTwo holds an extensive range of ready-made furniture and home decor, comprising:
Furniture (for Living Room, Dining Room, Bedroom, Study Room, Outdoor, and Office Solutions)
Bedding and Mattresses
Decor and Essentials
Kitchenware and Dining ware
Lighting Fixtures
Fans
Check out the items below, all of which you can find at FortyTwo.sg: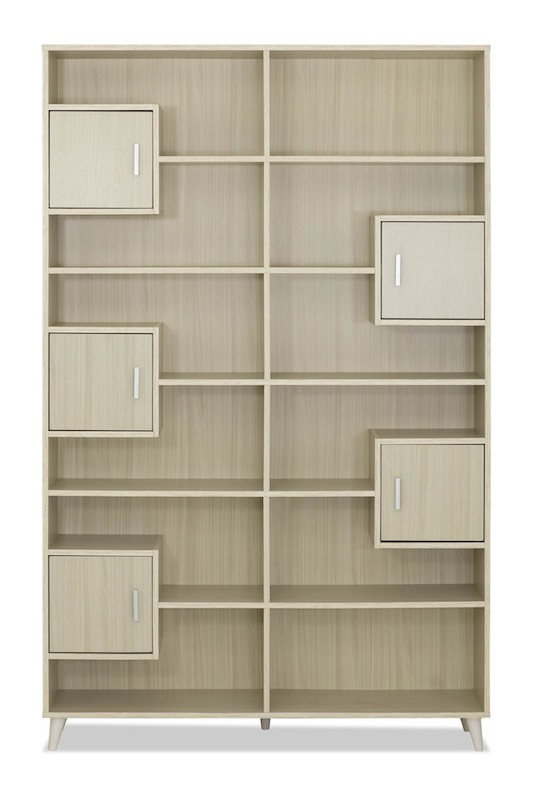 Image © FortyTwo.sg
Image © FortyTwo.sg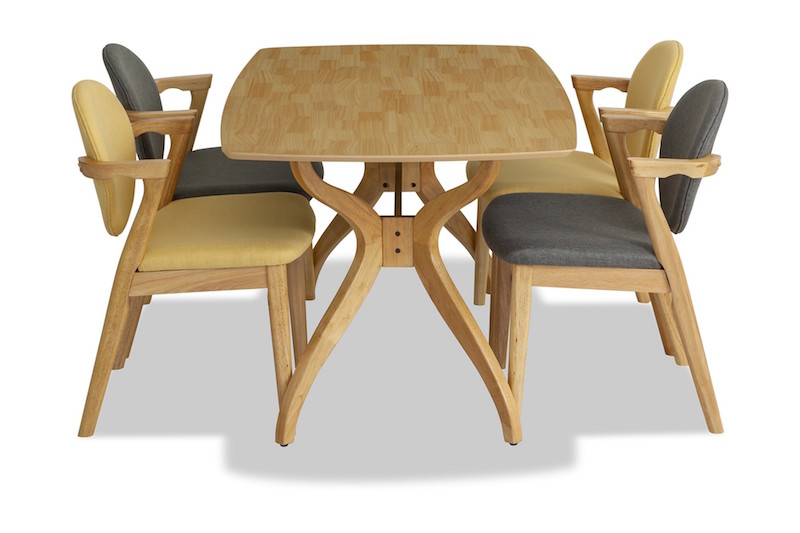 Image © FortyTwo.sg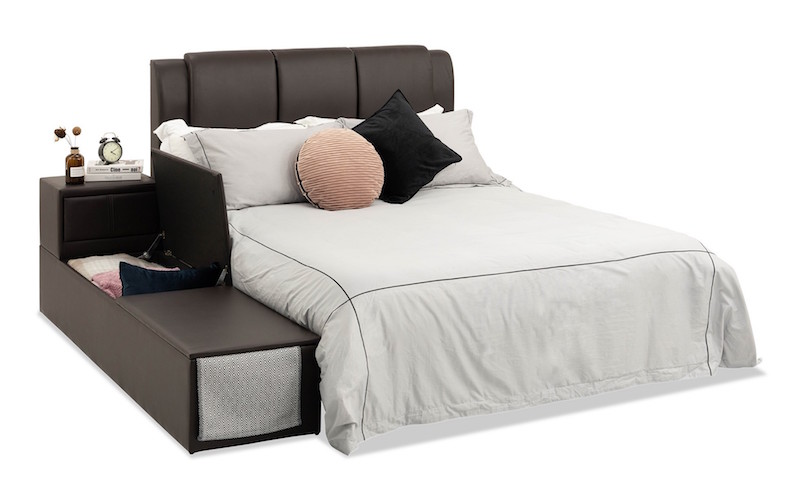 Image © FortyTwo.sg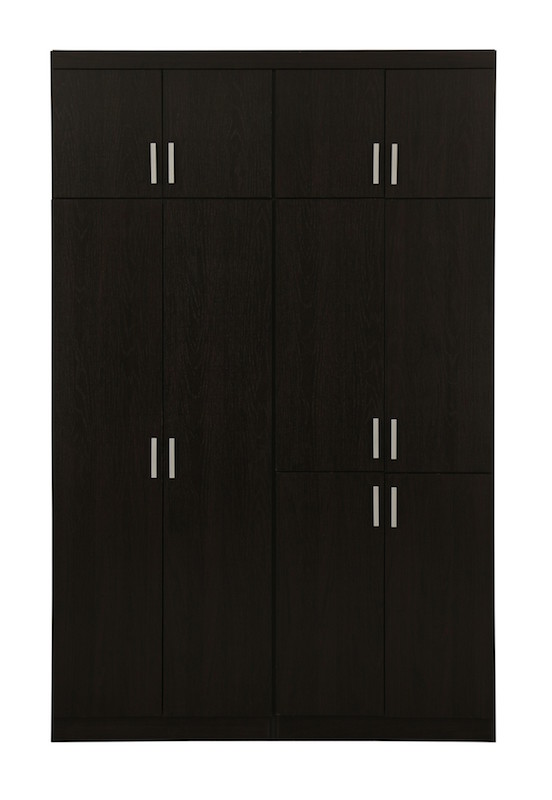 Image © FortyTwo.sg
FortyTwo In Our Home
Way before this writer was tasked with this introductory article to FortyTwo, her father purchased a Rusha Wardrobe in Wenge for the guest room.
A few days later, the delivery team from FortyTwo turned up and quickly installed the wardrobe within half a day. This wardrobe would serve as a nesting spot for household paraphernalia which had been stuck in the guest room for up to two decades.
Several months on, the wardrobe still stands.
Sturdy and durable, it keeps the guest room uncluttered, saving space. All the objects once spread around the space have been safely and efficiently tucked away.
So that is a sure-win for FortyTwo's products and services in this writer's book.
Image © Writer's own

Of course, the guest room is not the only place where you can place FortyTwo furniture. The online store's image gallery presents some ideas:
Image © FortyTwo.sg
Image © FortyTwo.sg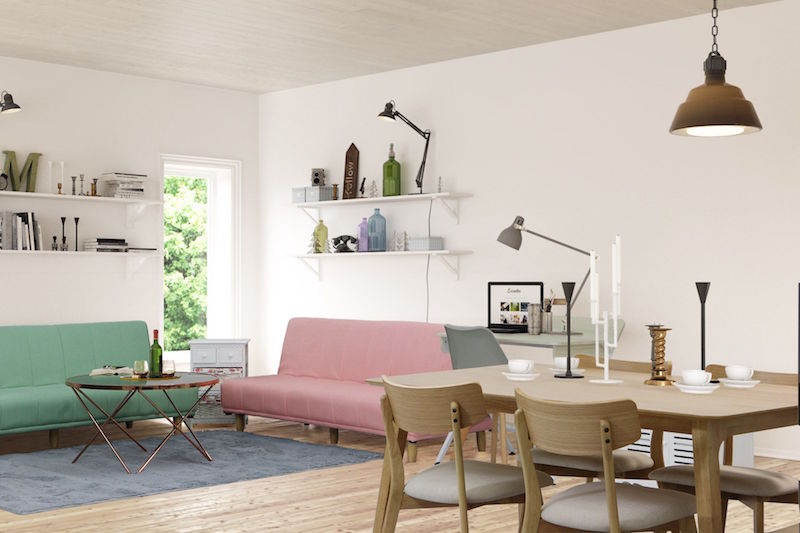 Image © FortyTwo.sg
Image © FortyTwo.sg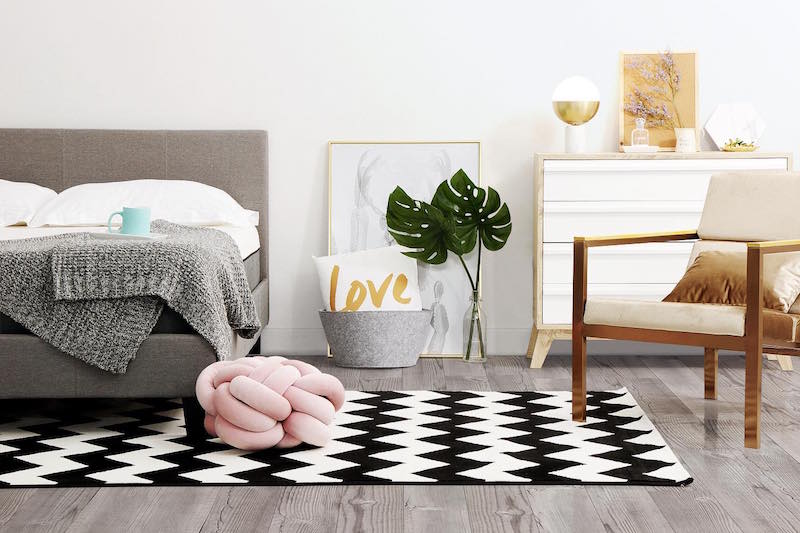 Image © FortyTwo.sg
With options for pre-built and modular, FortyTwo's furnishings can fit any design theme, and any space size.

And yes, in case you are wondering, this writer is gladly considering a FortyTwo wardrobe for her bedroom.
Contact FortyTwo
Want to get your furniture from FortyTwo? As they are a fully online retailer and thus do not have a physical showroom, you can find all the necessary product information, dimensions, materials, and product images at their website:

Website/Online Store: http://www.fortytwo.sg
Contactable Hours: Monday to Friday, 10am to 6pm (except Public Holidays)
Email Address: cs@fortytwo.sg
Hotline: +65 6777 7667
Facebook: http://www.facebook.com/fortytwo.sg/
Instagram: http://www.instagram.com/fortytwo.sg/
Request for quotes and we'll match you with a selection of Interior Designers!
Previous
Renovating Your Home? Check Out These 7 Decor Trends That Will Rule 2020
Next
What To Look For In An Interior Designer