Get a Designer Home on a $29,900 Renovation Budget
Interior Design & Decor
13402 views
13402 views
Have you ever considered this alternative, cost-effective way of renovating your home? Giving more meaning to D-I-Y (Do-It-Yourself), TilamKing did it himself and showed us just how much bang he got for his buck – by fully renovating his 3,600-sqft office/warehouse/showroom at only $29,900. That's lesser than the average $40,000 people usually spend on renovating 93-sqft 4 room BTO flats! Want to know how he did it? Read on.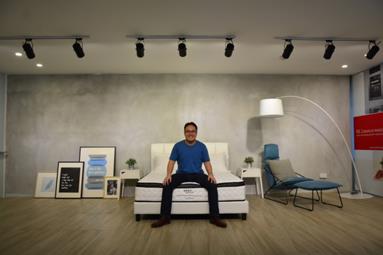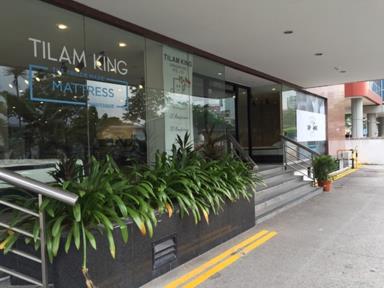 #1: Source Away
All DIY projects begin with one thing – sourcing. For home renovation projects, this means sourcing for the right people with the expertise you lack, and the fittings, fixtures and furnishings needed to put your home together.

Photo: Tearing down of the old Tilamking warehouse.
#2: Contractors or Sub-Contractors?
As you source for help with the technical aspects of your home renovation, you will have to choose between hiring a contractor, or sub-contractors. Basically, contractors will oversee every renovation work that has to be done, which provides easier coordination of your renovation.
Sub-contractors on the other hand, are dedicated specialists that work on different areas like tiling, wiring, carpentry, and more. Choosing sub-contractors means dedicating more time to ensuring each renovation work is completed accordingly and appropriately. This means taking into account what needs to be done first, for example, making sure wiring is done before carpentry, etc.
Photo: Tilamking showroom before renovation.
#3: Brainstorm
Next, sit down with a piece of paper and start writing and doodling. Let your creativity flow! Note down all the things you need and want from the theme you want, to the flooring, lighting, furnishings and paint colours, and even walk-in wardrobes and heaters. This brainstorm session will enable you to start piecing together an idea of what your future home will look like, and your design will slowly take form.

Photo: Occa Home
#3: Create a Moodboard
Once you have an idea of what you want your home to look like, have fun and start creating a proper moodboard for your home. Go to various home and décor sites, and comb through inspiring images to see what's on the market – types of tables, chairs, wardrobes, etc.
You may even visit interior design firms' websites to check out projects they have done for further inspiration. Doing this after your brainstorm session will give you a tangible idea of what you want – with a selection of images you may reference, when you scour sites (wholesale for those on a budget!) for similar looks.
To get you started, visit:
1. Tumblr
2. Pinterest
3. Weheartit
4. Houzz
5. Apartment Therapy
6. Freshome
7. Apartment Diet
8. Homedsgn
9. Design Milk
10. Bright Bazaar Blog
11. Homedit
12. Room Envy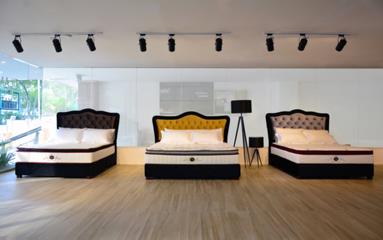 Photos: Tony from Tilamking personally sourced everything from lighting, to tiles.
#4: Sourcing Starts Now
Once you know what you need for your home, and have a moodboard of potential looks, begin sourcing for items on various sites! Tilamking did this through wholesale sites, and managed to save a whopping $39,200 on tiles for flooring (initially quoted $50,000 by interior design firms he approached).
One hot favourite among Renotalkers, Taobao is a great source for a lot of your home essentials. People have found sofa sets, dining sets, kitchen sinks, toilet handsprays, lighting for every room in the house, and more on Taobao. You may even find tiles for your flooring or even subway tiles for your kitchen backsplash.
Naturally, there is always a risk when shopping online, so make sure you do proper research into the product you are looking at getting, and the shop's reputation too.
Ask yourself questions like:
1. Is the colour accurate to image?
2. Do the tiles have a matte or glossy finish?
3. Does the shop have a good reputation?
4. What is their sale history like?
5. What have past customers commented about their products and services?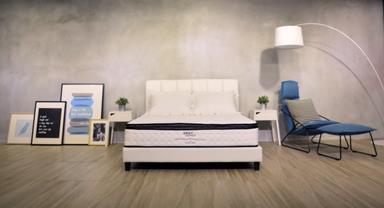 Photo: A gorgeous display at the Tilamking showroom after renovation.
#5: Be the Project Manager
After engaging contractors to carry out the renovation, locking down the look you want for your home, and sourcing the things you will require – your renovation will begin. This is where you will have to step up to plate and be the project manager of your own home renovation. It's no mean feat, managing big budget projects like these is one reason why people pay interior design firms thousands of dollars to ensure their home renovations go smoothly.
You will have to ensure everything is done right, and in the right sequence, if you choose to hire sub-contractors to save more money. Whether the tiles are well laid, or lighting is well installed, your job will be to oversee and manage the contractors you hire. Once finished, your renovation is complete and you can feel free to rest easy in your brand new home!
A great way to have the best of both worlds – a designer home on any renovation budget – requires much time, planning and effort, but as Tilamking says...
"It's so worth it!"
Tilam King is a Singaporean boutique Mattress Manufacturer, they strongly believes in substance over marketing. Their mattresses are built with the highest component suppliers, and are able to tailor mattresses to any requirement possible. You can visit them at 8 New Industrial Road #01-01 S(536200) , www.tilamking.sg for more information.
Request for quotes and we'll match you with a selection of Interior Designers!
Previous
By the Kids, For the Kids
Next
5 Cat Cafes in Singapore