Get Inspired with INSIDE 2014's Interior Design Ideas!
Interior Design & Decor
10976 views
10976 views
Recently, we had the pleasure of attending INSIDE World Festival of Interiors 2014 (INSIDE2014), the global festival and awards event celebrating the best in interior design and architecture. Just imagine – an inspiring day spent surrounded by marvelous designs shared by talented architects all over the world.
Held on 1 to 3 October at Marina Bay Sands' Convention Centre, INSIDE2014 provided a visual feast for the eyes, and inspiration for our design souls. We got to check out many creative "people, projects and developments that are changing the face of global interiors" and saw many interesting ideas we thought you'd love.
Whether you're looking for unique feature walls for your BTO renovation, luxurious condo interior designs, or maybe fresh lighting ideas for your HDB renovation, check out the images we've specially compiled for you below – get inspired by architecture trends and designs from all around the world, and best of all? Learn how you can infuse these ideas into your home!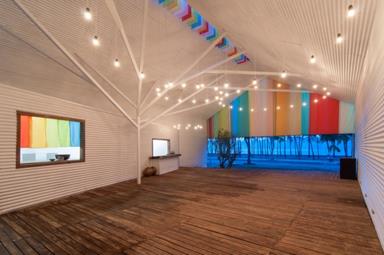 #1: a21 Studio – The Chapel
How's this for a statement feature beam? Integrating this in your home will help to create an interesting focal point that efficiently pulls the design of your home together. Organic in nature with structure resembling a tree, it's the perfect detail for nature-loving homeowners.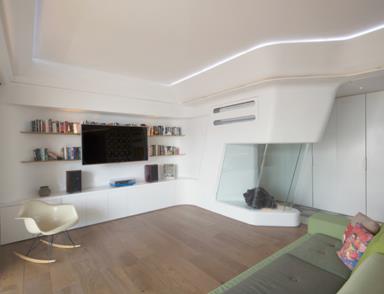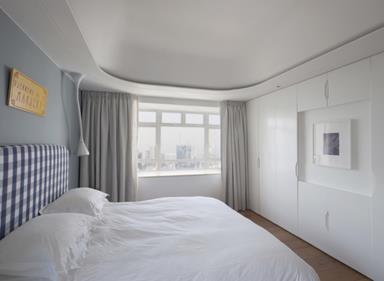 #2: AFFECT-T – Cavendish Heights Residence
Does your home have oddly-shaped rooms? If so, play up the corners and take inspiration from this modular design. Very modern and almost futuristic, light colours were paired with wood floors, glass, and glossy surfaces. Storage spaces were also 'hidden' behind walls for a clean and uncluttered look!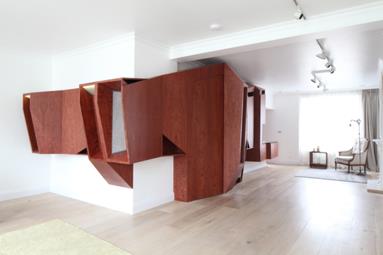 #3: Architecture Project – Stanhope Garden Project
Take your storage up a notch and let your cupboards double as a feature wall, and even TV console with this interesting design!
#4: Arent & Pyke in Collaboration with TFAD
For large families requiring more space and/or seating options, consider this. Have both a kitchen island, and a dining table at another end. For family gatherings, adults can chat away at one table, while the kids get together and bond at another! Also check out the built-in shelves perfect for displaying recipe books and other knickknacks. Another cool scandinavian feature? French window-styled doors with full glass panels and stark black frames.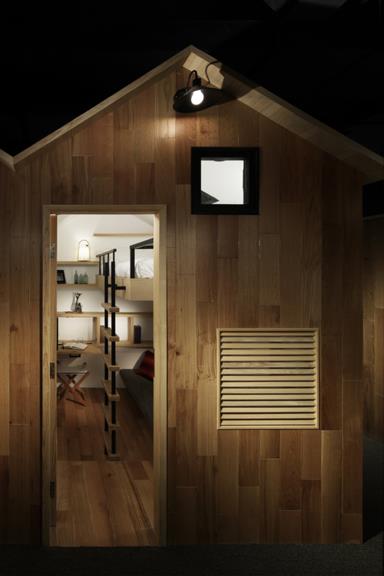 #5: FHAMS – Tama Hotel Phnom Penh Tower
Take a peek into this bedroom project. Despite the limited view, one can still see just how effective its layout is! Combining a loft bed, with ample storage on the walls, a wall-mounted drop-leaf desk, and couch for a cosy reading nook – maximise space the minimalist way with clean lines and a smart layout.
#6: Ganna Studio – Ganna Design
So simple, yet so luxurious. Want to replicate this look in your home? An understated way to bring a little elegance into your dream space is to use herringbone patterned flooring. Use marble laminates (or the real thing if you have the fund$), and recreate the lounging sofa that was built into this design. We really dig the unusual seating area and its effortlessly designer look.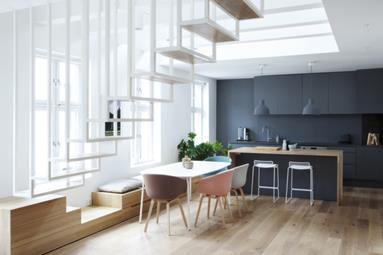 #7: Haptic Architects – Idunstgate Residence
For those into neutrals, take a gander at the genius behind Idunstgate Residence. Wood, check. Whites, check. Greys, check! A pleasant mix of neutrals with an assortment of pastel-coloured furniture brought into the space – its design stylishly blended neutrals for a delightfully fresh look.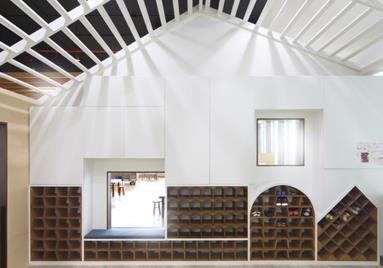 #8: Lekker Architects – Cove 2
With a focus on simple lines and shapes, Lekker Architects transformed Cove 2 into an imaginative child-friendly zone. Using suspended beams as feature beams and curved furniture; ceilings with the structure of clouds and small playhomes; and even funky storage perfect for everything from toys, to books, clothes and even shoes!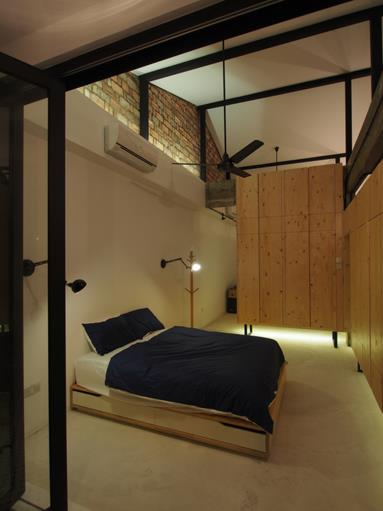 #9: Manor Studio Pte Ltd – Chu Lin Road Apartment
For those with a penchant for the industrial look, here's another one for your moodboard. Also check out how the designer mixed in a retro-inspired touch in the kitchen with a tiled worktop and old-school bricks used to create a room divider.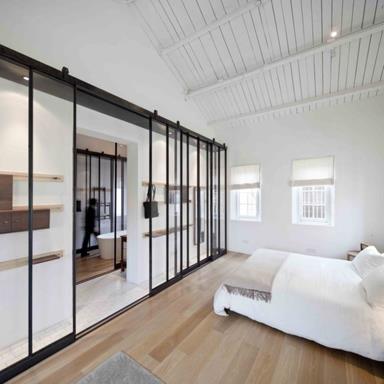 #10: Neri & Hu – Design Republic Design Commune
Bedroom, walk-in storage and wardrobe area, and bathroom at the end. Those of you looking for new ways to do up your master bedroom in your upcoming HDB renovation, do consider this. Glass sliding doors were intriguingly used to partition the wardrobe and bath area of the room from the sleeping area, making the entire area look bigger!
#11: One Plus Partnership Limited – Cine Times
Looking for a different way to do up your lights? How's this for a crazy mishmash of spotlights so the stage is set for a designer home. Why not explore a beautiful mess (read: display of lights) that lights up your home just right.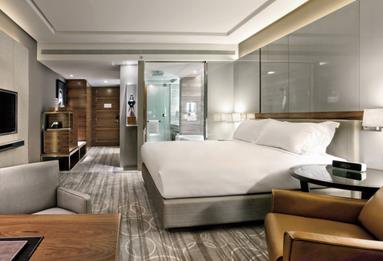 #12: Pia Interior Company Limited – Hilton Sukhumvit Bangkok
Another INSIDE2014 submission, here's how you can do up your room like a home away from home. Feel like you're always on vacation by taking inspiration from hotel rooms like this!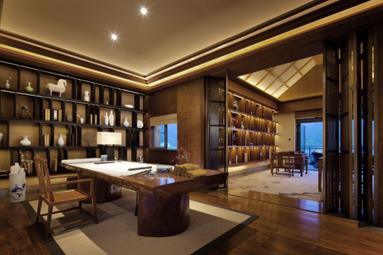 #13: Taiwan DaE Internation Design Career – Zi Garden Tanquan Tea Club in Huizhou, China
Our last pick features a warm and lovely space full of wood fixtures. For families who often have parties and events at home, and prefer the living room to be a place of bonding and interaction – hide your TV, or put it in an entertainment room. Instead, have wall-to-wall seating to house your friends and relatives. You may even combine both the dining and living room while doubling up on the seating options! Wood has always been a great way to make a home warmer, cosier, and that much more inviting!
Request for quotes and we'll match you with a selection of Interior Designers!
Previous
DIY: Plant a Dreamcatcher
Next
Parenting Tips 101: How to KidProof Your Home