Get Smart In Securing Your Home With These Smart Locks!
Home Appliances & Tech
47685 views
47685 views
What does 'keeping your home safe' mean for you? Tighter, stronger padlocks? Installation of security cameras? Burglar-proof doors? Today, we have these means to better secure our homes, and more. Thanks to this age's technological advancements, home security has developed to meet the changing demands of home owners.
One of the current trends for keeping your home safe is getting a digital lock. Install it, then key in a pin code or tap in a card, before pushing or pulling the door to enter your home. It is an easy and convenient process, with the most important perk being its foolproof safety features.
Smart-access tech-house igloohome and renowned German furniture firm Häfele takes the digital lock to another level with their smart locks. On 12 December 2017, these two companies announced their partnership and launched a new smart lock – the Smart Mortise Lock. This sleek black device joins its fellow igloohome smart locks, the Smart Deadbolt 02 and the Smart Keybox, in enhancing the smart frontier for technologically-based home security.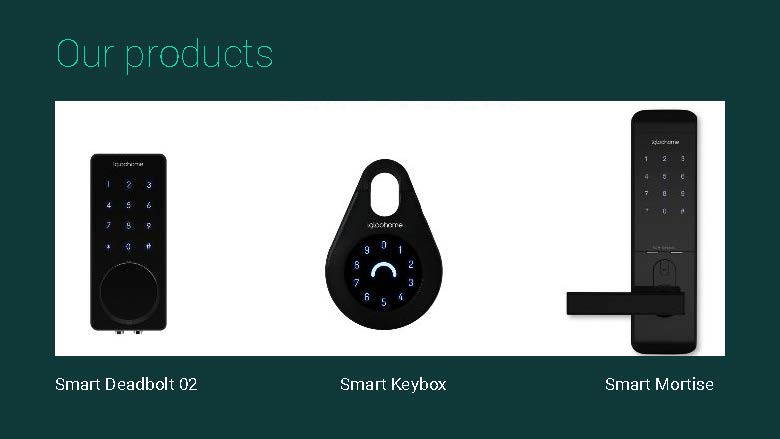 (Image courtesy of igloohome x Häfele)
Having smart locks installed takes care of everyday home-accessing problems: accidental lock-outs, locating keys, handing keys to your part-time helper, family members arriving home earlier than expected with no keys to enter, and being away or absent when that important delivery arrives.
So what makes a smart lock smarter than a digital lock? The table below explains it all: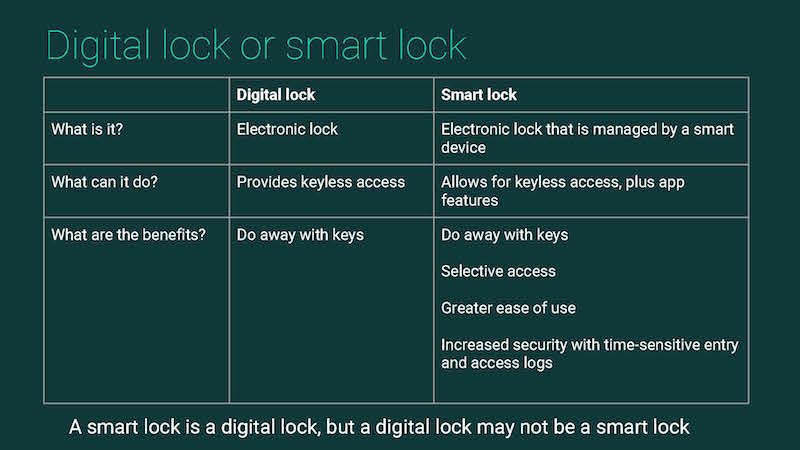 (Image courtesy of igloohome x Häfele)

The smart lock has more features compared to its digital counterpart, as explained above. This make it, in every sense of the word, a smart choice for both home access and security. So, why get the Smart Mortise Lock for your home? Here are four reasons why:
1) 4 Modes of Access
The Smart Mortise Lock unlocks four ways: Through the igloohome x Häfele mobile app (in bluetooth range of the lock), through PIN codes, through a physical key, and through a keycard. These various modes of access give something for everyone.

(Image courtesy of igloohome x Häfele)

2) Pin Codes For Everyone
Having multiple pin codes for one lock has its benefits, including stress-free home access for the whole family. Use the app to create pin codes and send them to whoever needs them to enter your home. Also, for extra security, you can customize the PIN codes' duration to properly secure your home after each use, and even read entry logs on the app to track visitor access.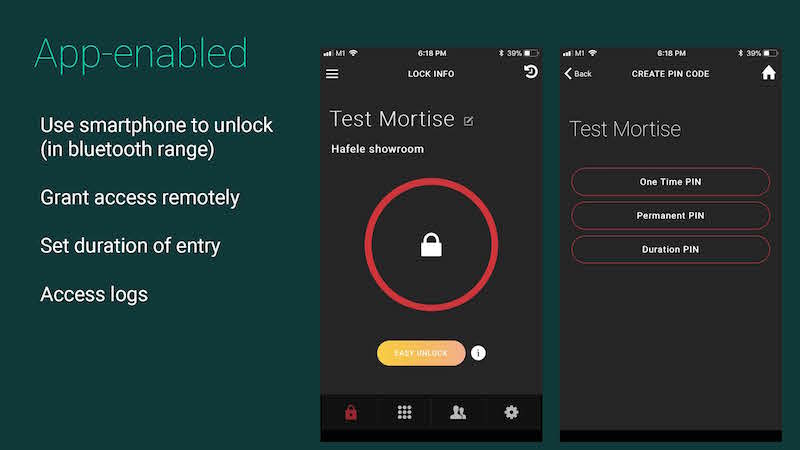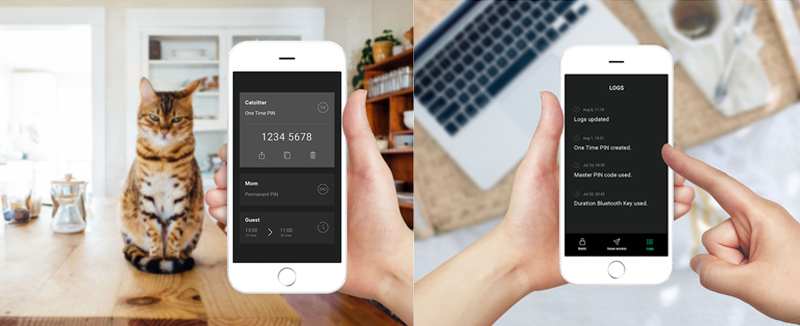 (Images courtesy of igloohome x Häfele)

3) Works Even Without Wi-Fi
Yes, the Smart Mortise Lock works offline, and yet you can grant access via PIN code or bluetooth key from the mobile app anywhere and anytime. This increases home access for you and prevents Wi-Fi hacking. Additionally, certain functions of the Smart Mortise Lock, such as the creation of PIN codes, can be activated with voice-command systems such as Google Home and Alexa.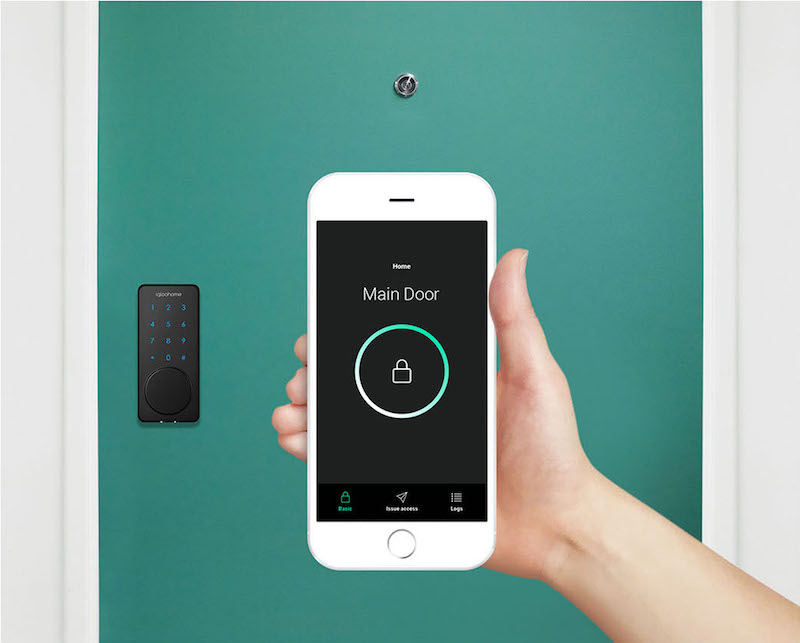 (Image courtesy of igloohome x Häfele)

4) Additional Features for Better Protection
The Smart Mortise Lock's additional features include a fire sensor, a security lock-out mode, an anti-panic exit system, a tamper alarm, emergency power supply, volume adjustment, and more; all to add that much-needed extra security to your home.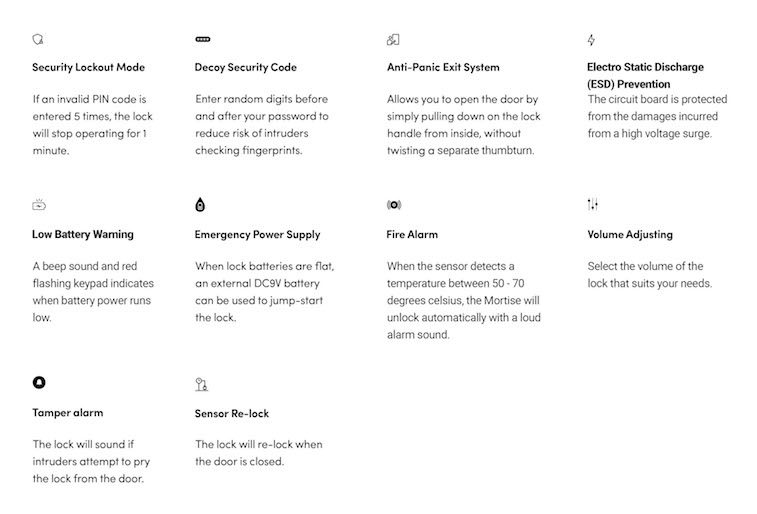 (Image courtesy of igloohome x Häfele)

The Smart Deadbolt 02 and the Smart Keybox are equipped with similar features on the app, so you will not miss out on premium home security no matter which smart lock you get. Go keyless, and get smart in protecting and accessing your home!
___
The Smart Mortise Lock, the Smart Deadbolt 02, and the Smart Keybox (handy for keeping keys, keycards, and other tiny items) are available at Häfele's local branches, their website, and igloohome's website. Retail prices (inclusive of GST and installation) are:
- The Smart Mortise - $649
- The Smart Deadbolt 02 - $399
- The Smart Keybox - $229
Request for quotes and we'll match you with a selection of Interior Designers!
Previous
5 Items To Have In Your Home This Christmas!
Next
He says, She Says: Designing A Bedroom with Feminine And Masculine Accents