Guide to Your Dream Walk-in Wardrobe
Living & Lifestyle
14786 views
14786 views
If you've always dreamt of a walk-in wardrobe like Carrie Bradshaw's in Sex and the City – and have room for one – go for it! A walk-in wardrobe keeps your clothes, shoes, bags and watches organised. Plus, it's easier to mix and match your outfit in the morning, setting the tone right for the rest of the day!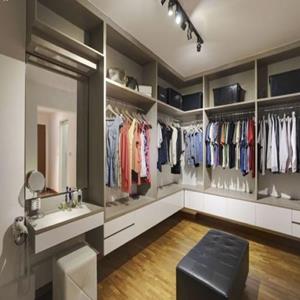 Have a Full Overview
Open racks in your walk-in wardrobe will give you a clear view of your clothes. Allocate plenty of hanging racks so that you won't have to fold your items. Two racks, one on top of the other, are great for smaller items like shirts and blouses. You'll also need racks for full-length items like jackets, dresses and pants. However, make sure the height of the racks is sufficient so that your clothes are not squashed together. Any closed storage should also be placed below eye level so that the space remains visually light.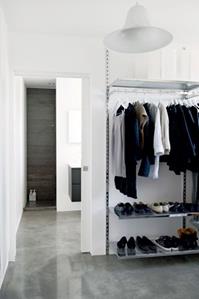 Placement of Walk-in Wardrobe
If space permits, allocate the area right outside your bathroom for your walk-in wardrobe. This is a practical layout that lets you get dressed easily and faster. Close off the walk-in wardrobe from the rest of your bedroom, either by constructing an arch and door or installing curtains.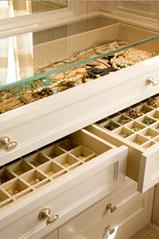 Treasure Chest
Got a collection of watches and jewellery? Then go for a customised island to store your collection. View all your watches easily with a glass top for the island and store your jewellery in slim drawers. The island also can be used to house ties, scarves and cufflinks!
Overhead Shelving
Make use of empty spaces overhead to create shelving. Use them to store hardly used items, and keep it uncluttered by storing items in plastic boxes or old shoeboxes. Alternatively, overhead shelving is also great for keeping bags within easy reach in small walk-in wardrobes.
Hang Your Bags
There are many ways to store your bags. Some might prefer shelves where bags can be displayed much like in a boutique. If you don't have enough space, simply hang them on a rack with hooks to keep your bags stored neatly.
Inject Personality
A walk-in wardrobe doesn't need to be purely utilitarian! Don't be afraid to introduce colour and patterns for a space that's cohesive with the design of the rest of your home. For greater impact, feel free to go for a dramatically different look. So, even if you have contemporary-styled interiors, don't let it stop you from having a jazzy pink and green walk-in wardrobe or one with classical-style arches and cornices.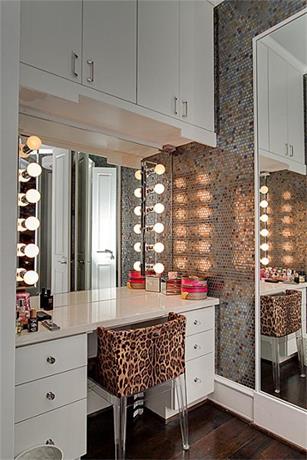 Vanity Area
Finally, a vanity area is a must! If you have a window, place your vanity near the window so you can get makeup done in natural light. Otherwise, place your vanity area in a niche to help save space, and be sure to install enough lighting, such as Hollywood-style bulbs. A full-length mirror is also a must-have so that you get a head-to-toe view of your outfit of the day. For small walk-in wardrobes, find a mirror that can be easily stowed away.
Photo Credits: 1. Ideal Design; 2. Bo Bedre; 3. Wenmay Lam Writes; 4. Design and Form; 5. Women's Future Benefit; 6. Lazy Kat; 7. Style Estate
Request for quotes and we'll match you with a selection of Interior Designers!
Previous
How to Manage Renovation Costs?!
Next
3 Stunning 4-Room Flat Renovations at Different Budgets