8 Best Practices to Fireproof Your HDB
Interior Design & Decor
2625 views
2625 views
Fireproofing their home probably is not something Singaporean homeowners want to be concerning about, but it goes without saying that it can be a matter of life or death.
Indeed, the recent fire that has broken out in an HDB flat in Bedok North Road, forcing the evacuation of about 50 residents, just indicates that it's always better to be over-prepared than caught off guard.
As a home renovation platform that cares about you, we urge you to read on and find out how you can best fireproof your HDB from the get go, so you need not to worry about any unfortunate incidents that are bound to happen in the future.
1) Declutter Your Home
Image via commons.wikimedia.org
We can never ever stress this enough; It's of vital importance for residents to not accumulate old newspaper, furniture, clothes and what not within their units as these can fuel a fire causing serious damage and may even be life-threatening.
As stated by Singapore Civil Defence Force (SCDF), excessive accumulation of combustible items within the unit can block escape paths and hinder firefighting efforts. As a result, they have to carefully manoeuvre over the heaps of items to evacuate trapped residents successfully.
Therefore, it is very much needed to declutter your home especially if you live in a small and compact HDB where space is limited. Consider to clean up your house already if you have a good deal of accumulated stuff or flammable materials within and around your unit. If necessary, opt for a minimalist HDB design to keep everything streamlined and organised.
2) Check Electrical Appliances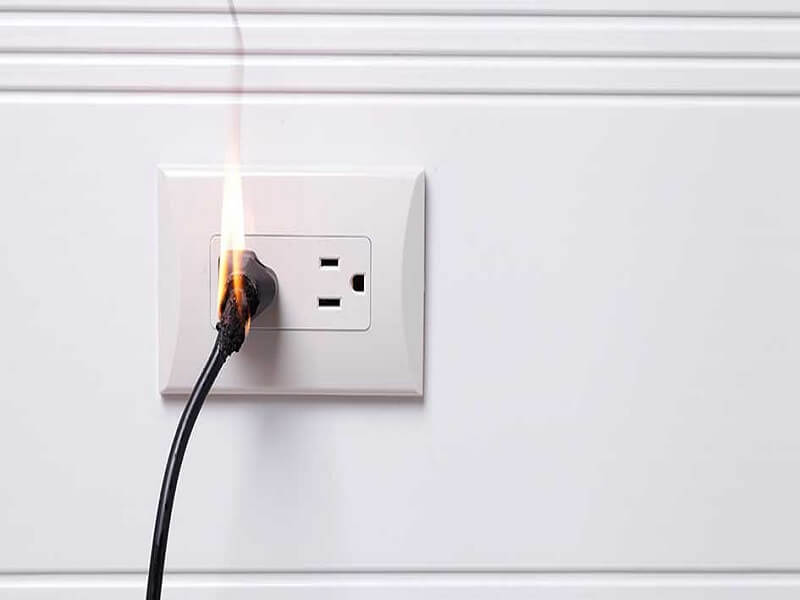 Image via statefarm.com
The primary cause of fire accidents in a residential home are always due to an electrical short circuit. Therefore, always make it a habit to check for any sparking plugs, foul smell of wire burning, or even the entire electrical system. In a similar sense, homeowners should refrain from using any non-approved electrical appliances in their home.
3) Check For Gas Leakage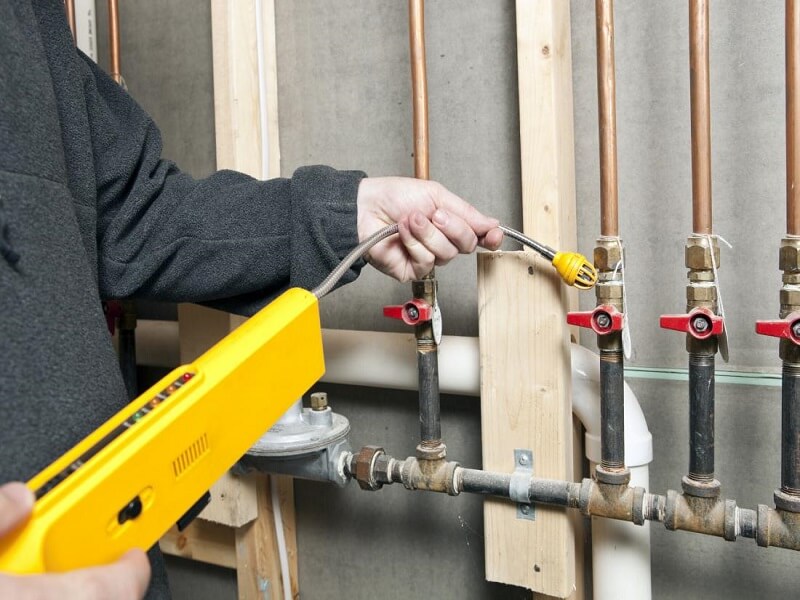 Image via medicalnewstoday.com
Another leading cause of fire breakouts is none other than gas leakage. If you make a habit of always checking for gas leaks every time you finish your kitchen chores, you're probably one step closer to making your house fireproof. Of course, don't forget basic safety procedures like switching off the gas and making sure you don't leave your oven heating up for too long.
4) Have Fire Extinguisher Ready
Image via homerenoguru.sg
Fire extinguisher is your first and best defense against a small fire. You should always keep a fire extinguisher in your kitchen and any other areas of the home with flammable materials.
Without a fire extinguisher, fires in these areas can grow rapidly with the amount of fuel and oxygen present. Therefore, it is always a good decision to keep one handy so you at least know what to do to put out the fire in the case of any accidental fire breakouts.
5) Don't Smoke Indoors
Image via channelnewsasia.com
This seems like an obvious fire hazard, but you would be dumbfounded at how many fires are started at home because someone fell asleep before putting their cigarette out. If you do smoke, try to keep the smoking at public smoking points, or at most out on the balcony. Also make sure you put your cigarette butts out completely before tossing them.
6) Install Smoke Detectors
Image via 99.co
Every homeowner should have smoke detectors installed in their home. By installing smoke detectors and smoke alarms, not only you safeguard your house from fire but you'll also be protecting your family and the life of your loved ones.
These are often the first warning that you will receive in the event of a fire. Moreover, it is equally important to keep them working by testing your smoke detectors periodically and replacing the batteries as necessary.
7) Consider A Fire Door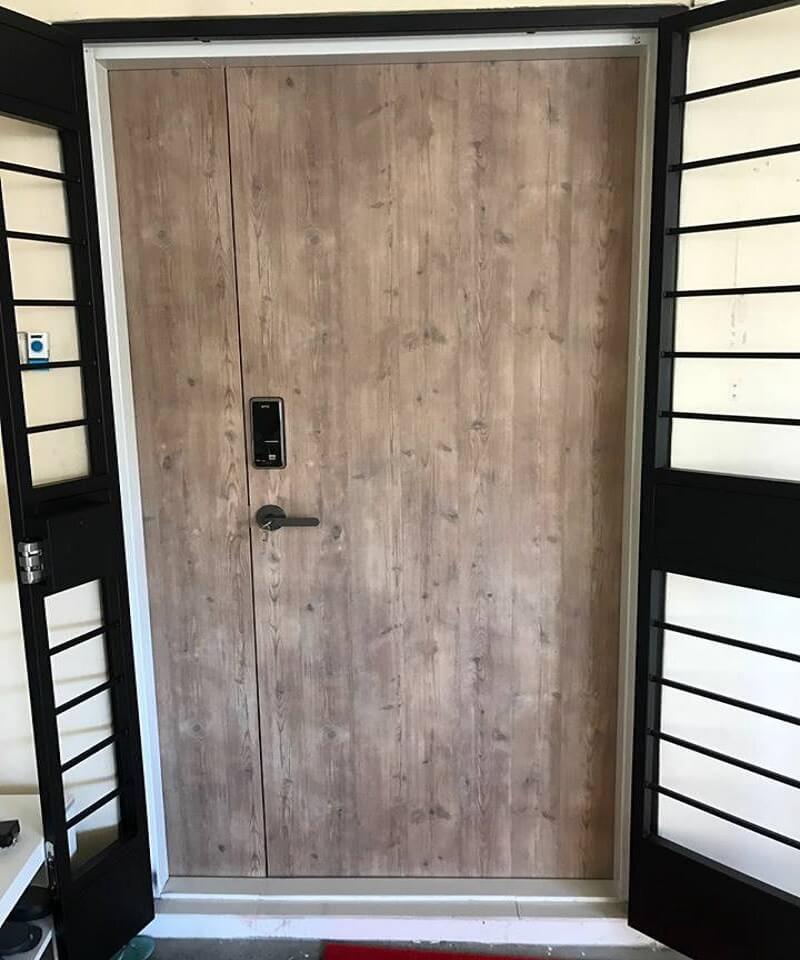 Image via medium.com
As its name suggests, it is for your safety should there be any unfortunate fire incidents that would happen. Although it can be found mostly on big buildings, it wouldn't hurt that much if you have one in your unit. If you decide to install one, make sure that the walls, ceiling, and any entrances must be designed to resist the fire longer.
8) Use Fireproof Carpeting
Image via turnkeywebsites.co

While a 100% fireproof carpeting does not exist, many carpets today are produced with fire-resistant capabilities in mind. They are available in the same wide range of colors and patterns that homeowners can expect, so it wouldn't feel like a settling. If you have smaller rugs in your home, consider treating them with a fireproof chemical to prevent ignition.
In conclusion, we believe that protecting your home as well as your family's safety is your first and foremost priority as a responsible HDB homeowner.
While accidents and disasters can strike at any moment, we want you to be aware of the fact that you can completely avoid any fire casualties with proper precautionary measures and care.

Finally, we hope this article has provided you with some of the fundamental safety tips and best practices that will help fireproof your HDB and prevent the worst from occurring.
Request for quotes and we'll match you with a selection of Interior Designers!
Previous
The Living Room to Die For - Here's How to Do It
Next
Evolve Your Home With Singapore Design Week 2019!