He says, She Says: Designing A Bedroom with Feminine And Masculine Accents
Interior Design & Decor
14539 views
14539 views
The bedroom is the embodiment of peaceful rest and relaxation. And for any couple who lives together and shares the same bed, the bedroom should also encapsulate fun and romance. When designed right, the bedroom can help elevate intimacy between you and your partner. So how do you design your shared bedroom in a way that shares both of your characters and personalities?
Designing a bedroom for two people with different styles can be an adventure. Think of it as playing a puzzle where each piece has its own flair and shape, and put these pieces together to create a space where each item is in perfect sync with everything around it. With the right balance, your bedroom can be the go-to spot for you and your partner to lounge around and envelope yourselves in complete serenity. To enjoy a passionate time together, it is important that the bedroom is synced with both of your quirks and traits while maintaining its overall design theme.
To create a harmonious bedroom, find a common denominator on both of your styles and incorporate it with elements that you both like. To see how two different styles can work together, check out our curated gallery below for ideas on designing a personalised bedroom that you and your partner will love.
Infuse a bold and dashing statement that you will both enjoy into your bedroom, like the velvet upholstered panel headboard in the picture above. The smooth, grey walls and closet make a dramatic backdrop to the bold floor-to-ceiling wall accent, accompanied by floral bed linens and stylish furniture pieces.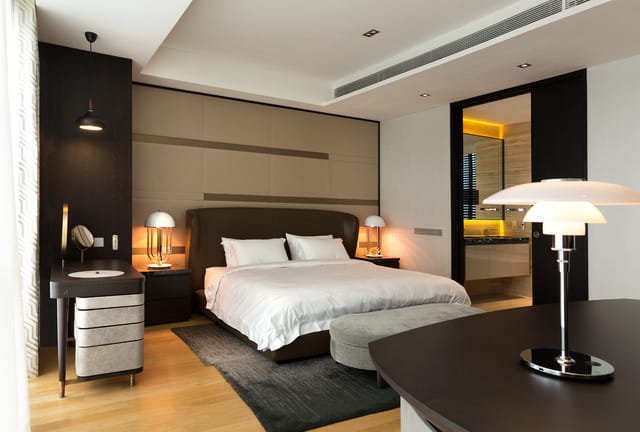 Standing in a class of its own, this dashing bedroom exudes a boutique hotel vibe with a sophisticated elegance. Characterized by its sumptuous finish, the soft oval divan makes a great complement to the masculine, leather wingback headboard in terms of texture and feel. Highlighted by a large padded wall with a geometric accent, stylish lamps garnish the space, making it feel like a really inviting sanctuary for couples.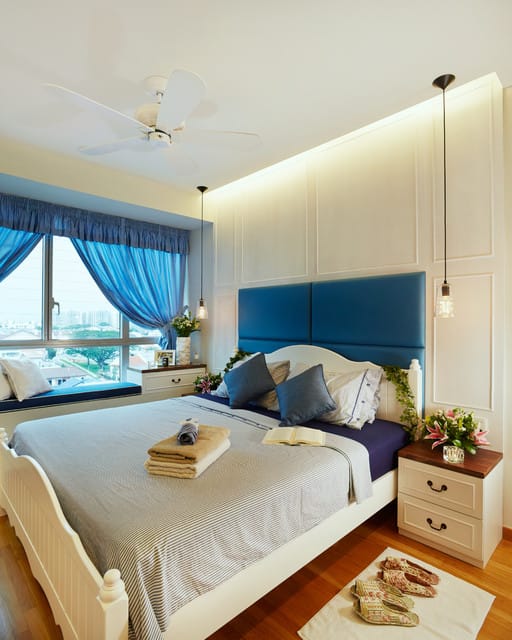 Raise your habitat's stylish appeal with a mismatch of a modern padded headboard and the alluring rustic charm of the classic wooden footboard. A few sprinkles of vibrant fabrics in the bed and curtains add warmth and balance the room with the hardwood flooring. A truly well-collected bedroom for two without compromising taste and comfort.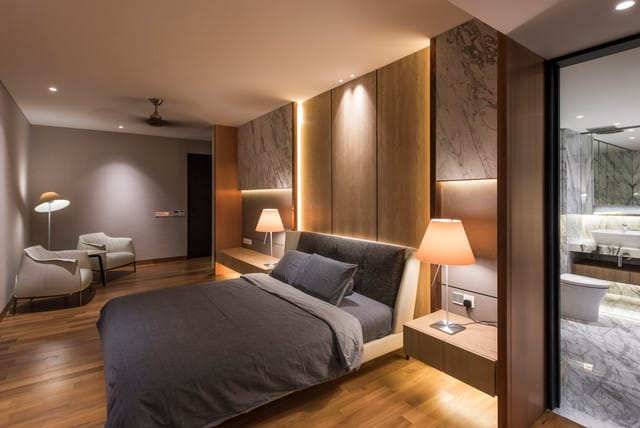 Surround yourself and your beau with luxurious bedroom designs that are sure to meld with both of your tastes. A marble stone wall finish, a pair of designer armchairs, and a top-of-the-line bed frame make stunning statement pieces to this suave bedroom. Matching deluxe grey fabrics and stylish night lamps drop a hint of character.
Incredibly stylish and eye-catching, this bedroom with dramatic floor-to-ceiling transparent glass walls makes a fabulous room for adventurous couples. Nordic-styled furniture adorn the room, while tasteful artworks sit by the floor with a chunky knitted carpet, adding comfort to the warm and inviting space.
Dressed to impress, the stylish faux animal rug adds a visual, organic element to this black-and-white interior. Decorated with tribal fabric patterns, a tall vase, and outdoor furniture, the well-traveled look of this interior elevates its warm colour scheme, providing a glimpse into the outgoing personality of the dwellers.
A sprinkle of modern sophistication graces this couple's masculine interior through trendy warm-coloured bed linens. The upholstered pink bed and purple bed linen impart a feminine appeal to the rigid architecture of the room and its hardwood floor.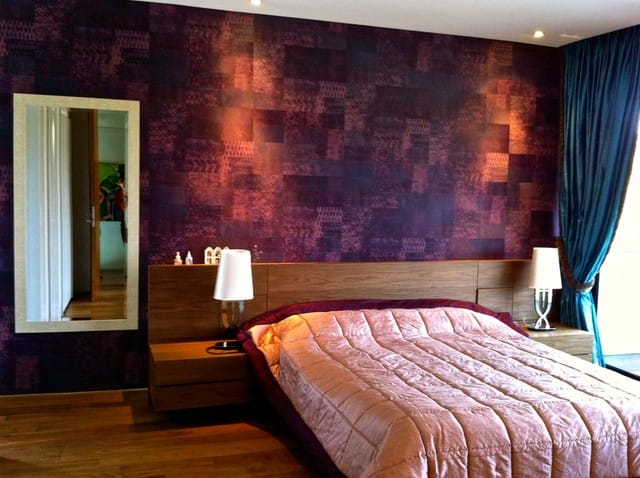 A pop of rich colour and classic vibes envelope this predominantly feminine room. A rustic-style wooden bed and a built-in side desk make a striking country-style accent that radiates a masculine charm throughout the room.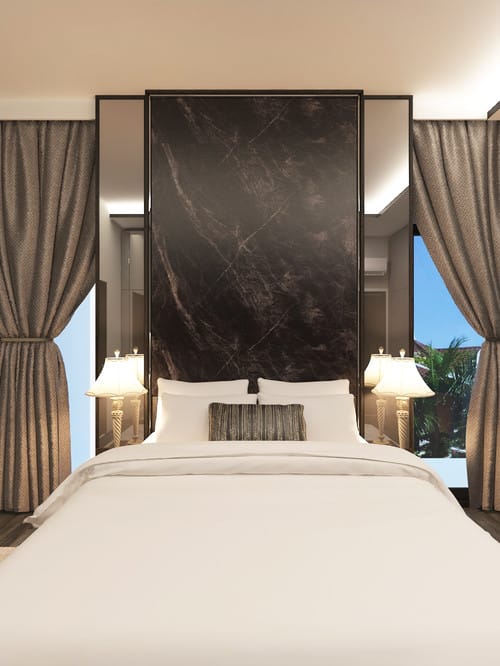 With classical influences, this elegant bedroom makes a romantic sleeping area for two sophisticated lovebirds. Sumptuous details like symmetrical silk curtains, vintage lamps, and a mirrored back wall are teamed up to provide a sensual backdrop to the glamorous black marble wall, injecting style and confidence into the space.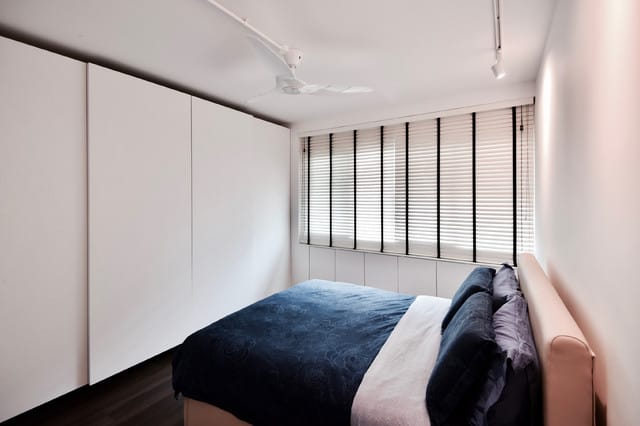 A splash of whimsical elegance graces this minimalist bedroom. On a sea of white walls, window blinds, and sliding closet doors, plush linens in deep, rich colours deck the bed and padded headboard. This bedroom's design perfectly marries refinement and style, rolling them into one beautiful package.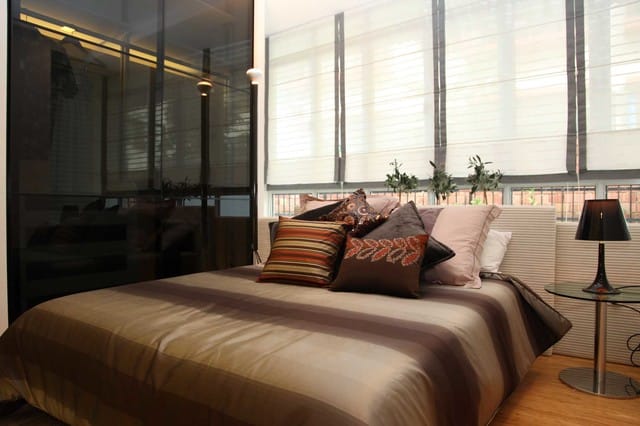 Spice up your modern or contemporary bedroom interior with a mix of bed linens with masculine and feminine prints. The striped pillows and bed comforters are similarly coloured and feature both floral and leaf motifs, exuding a sophisticated appeal. Punctuated by the smoked-glass closet doors, this sensual bedroom is oozing with an airy, romantic feel, thanks to its chic white roman shade.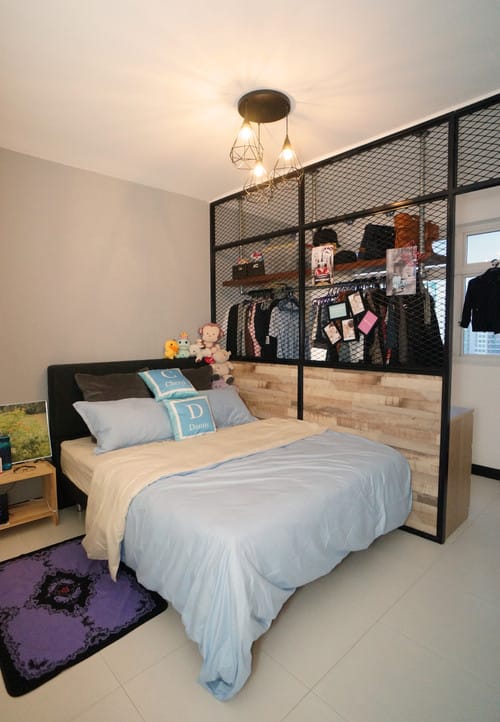 Bring an industrial vibe to your twosome's favourite space while showcasing both of your fabulous styles. With an eye-catching walk-in closet highlighted by a wire-wood wall division, this bedroom's masculine aura is softened by pale, baby-blue linens and accentuated by a fashionable purple rug.
An impressively charismatic contemporary vibe spreads in this lovers' bedroom. With an understated sophistication, the hardwood flooring lines up against the wall, while the black wall behind the bed is gently softened by a sprinkle of artworks. The spark of lavender from the pillows makes the space more inviting and homey.
Do you have any helpful tips for designing your master bedroom? Tell us in the comments below.

Request for quotes and we'll match you with a selection of Interior Designers!
Previous
Get Smart In Securing Your Home With These Smart Locks!
Next
RenoTalk Discover Dec 2017 - What Did You Miss?