Here's Why Filtered Water Is Necessary
Home Appliances & Tech
56822 views
56822 views
Should you really be filtering your drinking water? The answer's a resounding yes. As much as it feels safe drinking straight from the tap, filtered water actually protects you from much more than you can imagine. Downing filtered water on the daily is way healthier than constantly consuming tap water, and besides boosting your immunity levels it also decreases your risk of developing gastronomical issues among other health problems. Hydroflux, a provider of water filters, ensures tap water is refined to the best of their abilities using a fourstep filtration process, in turn giving you a healthier option that is alkaline water.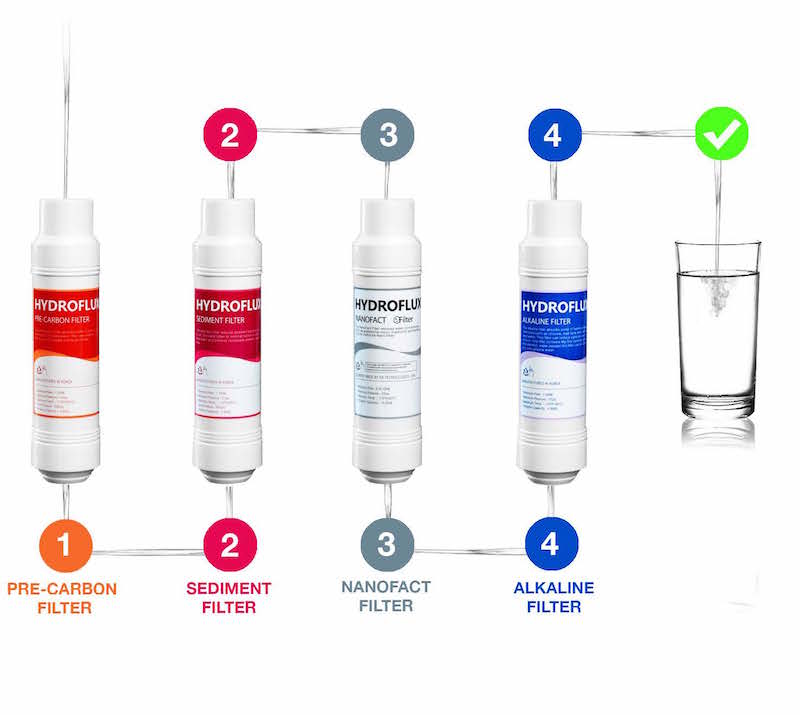 1. Pre-carbon Filter
The filter absorbs a portion of harmful organic chemicals (such as chlorine) present in your water. Its raw material is coconut based and acid rinsed.
2. Sediment Filter
The sediment filter reduces the size of sediment particles such as dirt and sand, and helps protect the membrane and pre-carbon filter.


3. Nanofact Filter
The Nanofact filter removes water contaminants such as waterborne microorganisms and bacteria.


4. Alkaline Filter
The filter further absorbs more harmful chemicals and reduces any particles above 5.μm. Water passing through the filter can also be altered to become mildly alkaline.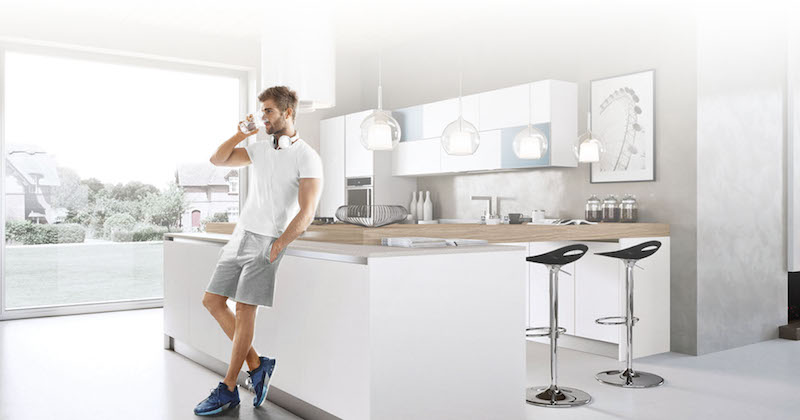 But What Exactly Does Alkaline Do For The Body?
Alkaline water provides the body with four major benefits: hydrates on a cellular level, detoxifies, brings the body into an alkaline pH and acts as an antioxidant. Consuming alkaline water ultimately hydrates your body in a proper manner, regenerating cells adequately, and in turn, slows down the process of aging. It also neutralises the acidity within the body and rids our bodies of harmful waste products, helping to prevent serious diseases.
Another important aspect to note, alkaline water keeps the body's pH in check, allowing the immune system to work at its highest potential, keeping the body in an alkaline state where many serious illnesses can't survive. Alkaline water is also able to act as an antioxidant by seeking out free radicals that are damaging to the body and converting them into oxygen used to produce energy and tissue oxygenation. On top of gaining antioxidants from fruits, now your water has the ability to provide you with extra antioxidants to keep you healthy.
Providing you and your loved ones with healthy drinking water should definitely be a priority, so do seriously take filtering your water into consideration. For more information about water filtration, visit www.hydroflux.com.sg or contact the team here.
Request for quotes and we'll match you with a selection of Interior Designers!
Previous
10 Exceptional Home Renovations
Next
Kitchen Layout Ideas In Renovating Your HDB