How to Choose a Good Office Chair
Furnishings
4377 views
4377 views
Back pain is a common complaint among office workers who spend hours at a stretch seated at the desk. When not corrected, the pain and injury caused not only affect productivity, but also our quality of life in the long term. "It's only in the last 25 years and ever since the introduction of the computer where the rate of sitting has climbed. As a result, the rate of lower back pain is almost identical," says Declan Halpin, a physiotherapist at Radiance PhysioFit. The fitness centre, located in Tanjong Pagar, comes with an in-house physiotherapy clinic.
If you spend most of your working hours in the office, investing in a good office chair can help prevent aches and pains. Ergonomic chairs are designed to provide lower back support and prevent wrist, back and neck injuries. However, following that, you still need to maintain good posture and engage in regular stretching exercises. It's important to note that while ergonomic design has been applied, one chair may not suit everyone. That's simply because not everyone is of the same height and size. That's why adjustability is the top feature to look out for in a good office chair.
Seat Height
As a rule, both feet should be planted firmly on the floor when you sit. Thighs and forearms are to be parallel to the floor. When these are not aligned right, your body will experience discomfort. For instance, if the seat is too low, you will put pressure on your lower back and sitting bones. If it's too high, you will feel pain behind the knees and constrict blood circulation. Adjustable seat height is the minimum criterion to look for in an office chair.
Lumbar Support
When your back is properly supported, blood flow is encouraged, keeping you alert. Many people make the mistake of sitting incorrectly, either by not sitting against the back of the chair or not keeping the feet on the floor. The key is in sitting with your back in full contact with the backrest. In your search for your chair, test it out by sitting at a desk that's of the same height as your desk.
Seat Depth
Few ergonomic chairs come with adjustable seat depths, so take extra notice of the seat depth during your search. A chair with ample seat depth is best suited for tall individuals. If it's too long for you, you might find yourself seated forward away from the backrest. As such, you will not benefit from the back support. The edge of your seat should be close to the back of your knees, but make sure there's three or four fingers distance from the edge to the back of your knees to provide some room for movement.
Arms
As you sit at your desk, your arms must be aligned parallel to the floor. Armrests assist with this. When your armrests are at the right height, your shoulders would not be hunched. This minimises neck strain. You should also be able to get close to your keyboard while your arms are placed on the armrests, so consider the height of the table too. The armrest should not be too long either because you would want to push the chair close to the table or even tuck the armchair under the table.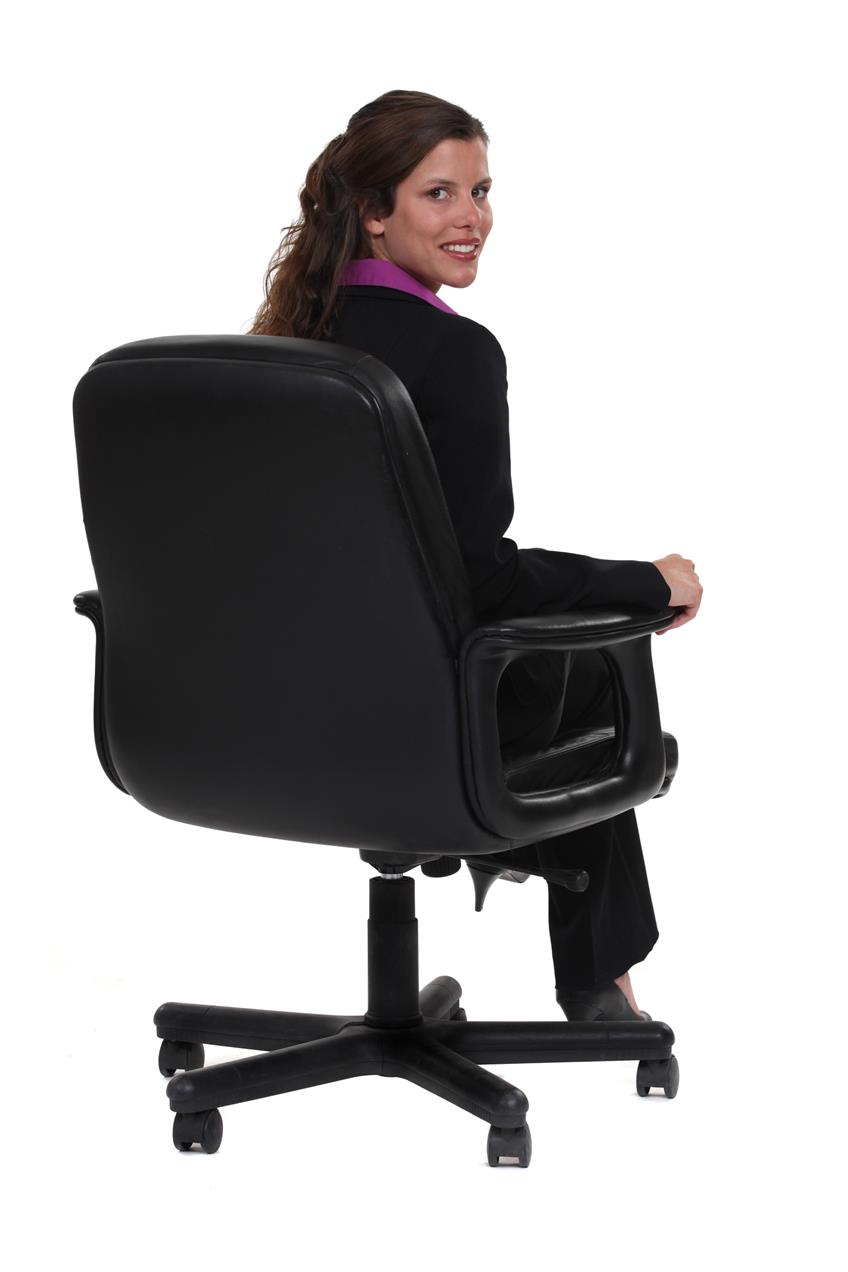 Other Considerations
If you're working at a large table, then you would want a chair that gives you mobility. Stability is important, so look for a five-point base if you want a swivel chair with rollers. The material of choice depends on your preference. If you are not working in an air-conditioned room, fabric upholstery will help keep you cool.
FACT SHEET
- Forearms and thighs must be parallel to the floor. Ensure your chair height and seat depth are right for you.
- Look for proper lumbar support. Make sure you're seated with your back in full contact with the backrest.
- Everyone is built differently, so you'll need to test out a variety of chairs to find the right one for you.
- Test your chair before you buy. Better yet, test it with a desk that's of the same height as yours.
- A five-point base gives greater stability to a swivel chair on rollers.
Request for quotes and we'll match you with a selection of Interior Designers!
Previous
Designer House: Spacious Contemporary Tropical
Next
Wallpaper adds another layer to home decorating