How to Choose the Best Aircon for Your New BTO Flat?
Home Appliances & Tech
23949 views
23949 views
As new BTO flat owners renovating your home, one of the major decisions you will definitely have to consider, is what air-conditioning to get.
One of the things we Singaporeans tend to always complain about in sunny Singapore, is the crazy heat and humidity. And especially in recent times, rising temperatures and the seasonal haze – making air-conditioning less a luxury and more a neccessity.
With that in mind, we present to you, a simplified guide to the best air-conditioner brands for a better quality of life for you and your family.
Introducing the Best 3 Aircon Brands in Singapore:

1. Daikin

With a history dating back to 1968, Daikin is one of the world's largest manufacturers of quality air-conditioners. Having a reputation for being durable, reliable, and energy cost saving, Daikin has been awarded the Trusted Brand Award, and other Singapore PMEBs' Favourite AirCon Brand Awards. For affordable units by Daikin, we recommend their inverter air-conditioners.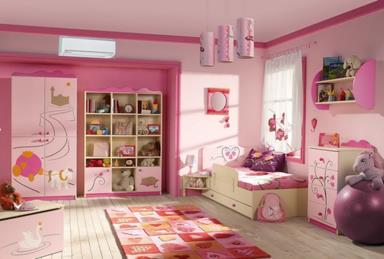 2. Mitsubishi Electric

Another popular brand, Mitsubishi Electric has been manufacturing air-conditioning systems since 1921. Perfecting the systems through decades of experience, Mitsubishi Electric air-conditioners are energy efficient and environmentally friendly, producing great quality air. Their ductless split air conditioners remain a hot favourite among Singapore homeowners, along with the 10 year warranty period – allowing you to repair your aircon with no additional cost as long as the warranty period is still valid. For more energy efficient systems that help you reduce electricity bills, check out Mitsubishi's high quality energy star rated units. Another consumer favourite are its Catchetin Plus air filters that help to remove air pollutants effectively.
3. Panasonic

Panasonic's system 3 air conditioner is another star product, with many five star review ratings. Environmentally friendly and energy efficient with the latest technology to meet your needs – Panasonic offers many ductless units including wall mounter, concealed duct, and ceiling mounted units. Air-conditioners by Panasonic also provide a smart monitoring system, along with other features like washable air filters, anti-bacterial filters, and more. Its combination of low cost, high quality and energy efficient makes it a fantastic choice to consider.
Deciding on the Air-conditioning Units:
Before purchasing the units for your house, take a good look at your new BTO flat and decide which areas require air-conditioning – for example, the bedrooms and living area. Next, find out the cooling capacity required for the different areas, and estimate your budget for installing the air-conditioners.
Then, do your research (we've narrowed it down to the top 3 brands above!), and suss out suitable units for your home. Remember to go on forums like Renotalk, to look out for recommendations and reviews, so you have a better understanding of what's good. Another important thing to do before making the big purchase – make sure to get quotes on the prices, installation material, installation procedure, warranty and even after sales support.
Finally, make your purchase! For better bargains, you may check out group buys and other information on quotes available that will help to save even more money.
Good luck!
Photo Credits: 1. Stlairconditioning; 2. Stlairconditioning; 3. Parramattasun;
Request for quotes and we'll match you with a selection of Interior Designers!
Previous
Yusheng Idioms and more Chinese New Year Favourites
Next
7 Outstanding Ways to Tile Your New BTO Flat