How to Create A Child-friendly Environment At Home
Maintenance & Repair
3252 views
3252 views
If you're about to welcome a newborn to the family, or if you have a baby who is quickly growing into a walking, talking toddler, it may be time to start thinking of ways to childproof your home. Children are playful, adorable and full of energy - but they can also be clumsy, rowdy and messy.
Just because you have children, though, doesn't mean you have to give up all hope of having a beautiful place to live. Follow these renovation and furnishing tips to make your home family-friendly, while maintaining its sophisticated look:
1. Round up your sharp corners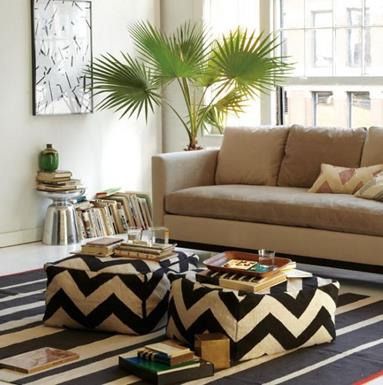 How many times have you seen a child fall down or run into a hard object? Avoid the bruises and tears by replacing coffee tables with rounded poufs made from cushion, felt or rattan. Pouf coffee tables can double up as seats when not used for placing your reading materials, and these soft wonders work well aesthetically for modern-chic homes. If you're working toward a more luxe appeal, opt for poufs covered in leather.
2. Create writeable walls
Children enjoy drawing and writing on walls, so cover your walls with washable paint, opting for paints with a higher gloss finish as they are easier to scrub and clean (this explains why most elementary school walls are painted with a glossy white finish). If you really want to get your child's creative energy flowing, go one step further by replacing entire walls with chalkboard. This is ideal for those going for a rustic or industrial look.
3. Install fuss-free floors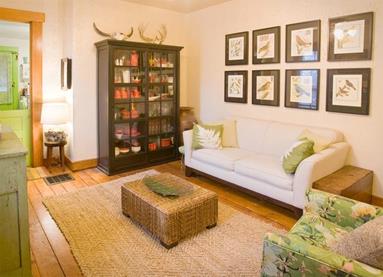 Floors receive a lot of abuse from young ones - from their muddy shoes, spilled drinks and dropped dishes just to name a few. Keeping your floor spick and span means avoiding carpet and opting for wood, tile or laminate instead, which are easily washable. Give the floor a homely finish by decorating it with jute rugs that not only look chic, but are also durable and easily cleaned.
4. Stain-free couches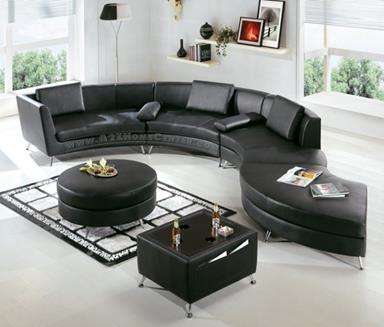 Spills go beyond the floor and onto any furnishing in the home. Leather couches and dark-colored fabric couches are the best at weathering dirt and stains.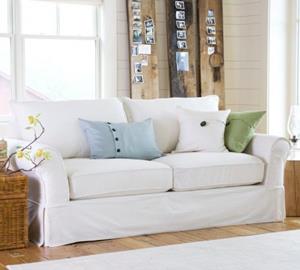 If your home decor calls for a lighter color, use slip-on fabric covers as they are easy to remove and bleach.
5. High and low cupboards

Children are curious and have a tendency to touch, smell, and eat anything in their path. It's more important than ever to make some things, such as stuffed toys, easy to access, while ensuring that potentially life-threatening items, such as sharp objects and medicine, are out of your child's reach. When building in storage, opt for a combination of high and low cupboards, and install child locks for drawers and doors that are completely off-limits.
6. Be inspired by your child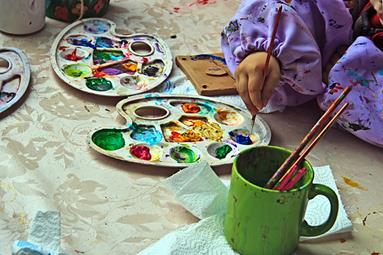 To give your family-friendly home its finishing touch, decorate it with kid accessories. A house is not a home without input from every member in your family. Use bright colors, hang up family photos and frame your child's paintings and drawings on the wall. You will be amazed at how much life your children's artwork can add to your home.
Request for quotes and we'll match you with a selection of Interior Designers!
Previous
5 Themed Hotels That Will Knock Your Socks Off
Next
Creative Ways To Jazz Up Your Wall