How To Make A Super Easy DIY Wine Bottle Lamp
Furnishings
3269 views
3269 views
As much as we like seeing a delectable leg of ham at Christmas dinner, a lot of the table's appeal also comes from its decoration. A well-adorned setting will enhance the room's ambience, and lift everyone's moods.
If you want to take it to a whole new level, personalise your embellishments! Hand-painted glass ornaments are a good idea, but what about going further with upcycled wine bottle lamps? Don't trash those empty bottles just yet! Here's a great idea on what you can do with them with the help of some cheap materials.
Wine Bottle Lamp
What you'll need:
- Empty wine bottle
- Hand-held drill
- Safety glasses
- Gloves
- Sandpaper
- Masking tape
- Fairy lights
- Long satay stick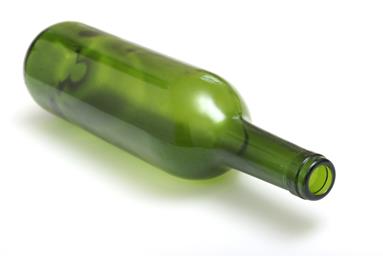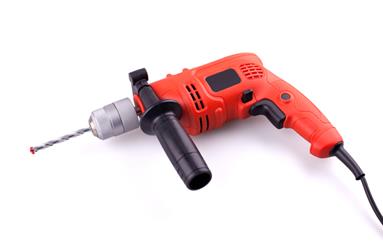 Some things you'll need.
Let's Begin!
Peel out the label on the wine bottle and wash it thoroughly. You can also leave the label on if you like the look.
Stick a piece of masking tape on the area of the bottle where you want the hole to be. This is usually near the bottom.
Put on your safety glasses and gloves.
Drill at a steady pace for about 20-30 minutes. The bottle may break if you rush the drilling process so do be patient!
When you're done drilling, buff the hole lightly with sandpaper and rinse the area with water.
Once it dries, insert the fairy lights through the hole, into the bottle.
Use the long satay stick to adjust the lights from the opening so that they fit nicely.
Voila – you have a handmade lamp!
Alternatively:
By author.
If you don't want to drill a hole, simply put the fairy lights through the top of the bottle (just like we did!) This method saves time, and creates a beautiful light-spillover effect!
The wine bottle lamp is an awesome décor piece, especially during the festive season. Make a few of these, and place them around the house to add a whimsical, illuminating touch to your holiday decorations.
Request for quotes and we'll match you with a selection of Interior Designers!
Previous
According To Feng Shui Masters, This Is How Your Work Desk Should Look Like
Next
5 Super Simple Christmas Decorations Using Jars