How to Protect Your Renovation: Get a Reliable Renovation Contractor!
Interior Design & Decor
10834 views
10834 views
With news of nightmare renovation scams going around the internet like this, and this for example, we got to wondering: What are steps one can take to protect their renovation?
To avoid losing money (ie, THOUSANDS OF DOLLARS) when...
...contractors cheat people of their money...
...ask for excessive deposits and run away...
...give excuses for delayed renovation and end up disappearing with the money without finishing the work...
...provide shoddy workmanship and so much more.
The best way you can protect your renovation is to simply choose a good and reliable renovation contractor that understands what you want and need.
Without further ado, to source for the best contractor, simply follow these 8 simple steps!
#1: Google
Guys, in case you didn't already know, Google IS your best friend. Type relevant keywords like "best interior designer singapore", or "reliable renovation contractor singapore" into the search bar and dig up as much information as you can possibly find. In other words, stalk your potential contractors and if possible, find out what previous customers have to say about them. Start listing down the good ones, and take note of the bad ones to avoid.
#2: HDB License
Next, check if they are HDB licensed here. It's always better to choose someone with official recognition from the government, amiright?!
#3: Forum
Once you've shortlisted a few potential contractors or interior designers, go into forums like this, to see what people are saying about these contractors. Apart from sussing out work ethics, quality of workmanship and timeliness, you might even be able to get an idea of prices (to help you better differentiate between reasonable and skyhigh prices) from quotes forumers share online! This will also be great in helping you find more contractors to consider.
#4: Good Meh?
After finding a good list of contractors or interior designers, take your research one step further and talk to people – friends, family, and even friends you've made on the forum. Ask them about their experiences with these contractors and/or interior designers. Ask if you may take a look at examples of their contractor's workmanship through images or if possible, go down to their homes and take a look for yourself!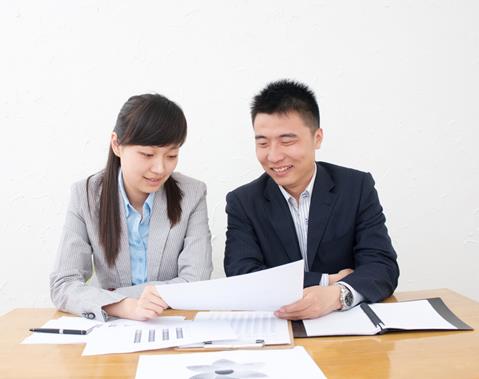 #5: Face-to-Face
Finally, request to meet up with the contractors you've shortlisted. Meeting them face-to-face will give you a better sense of who they are, and whether their vision for your home, or what makes great interior design suits what you're looking for. Many homeowners who had successful renovations they were extremely pleased with, have shared in Renotalk, that a major contributing factor was the support of their contractor and/or interior designer that fully shared and understood their vision!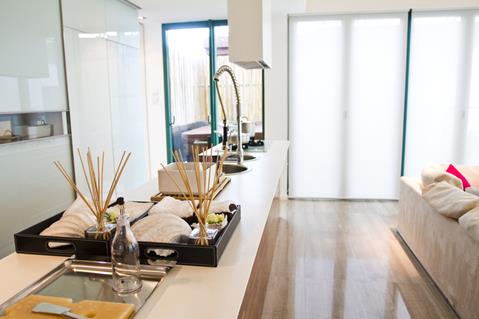 #6: Show and Tell
Before moving further, ask your chosen contractor to show you recent works. This is another way to gauge their workmanship. Good contractors will likely be able to bring you to previous clients' homes where you might be able to interact with those clients as well. This will be a great opportunity for you to ask them about their experience with the contractor, and if there were any issues they faced.
#7: IC (or Passport), Please!
When you've finally locked down your choice of contractor or interior designer and you're still feeling a little uncertain, if possible, request to have a photocopy of the contractor's IC or passport. This is to avoid potential situations like contractors going missing or uncontactable after paying them large amounts of money. (Do also check with the office address that the contractor/interior designer provides you with. There have been cases where contractors disappear with homeowners' money, only for the homeowners to find out their office never existed, OR that the office existed but no such person worked there.)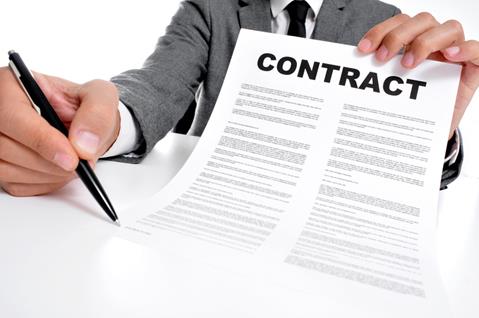 #8: Black and White
Lastly, seal the deal in black and white in order to avoid things like hidden costs, and even untimely work. We heard a story of how one man included in his renovation contract – for every day of the 1st week the completion of renovation is delayed, there is a late penalty fee of $50, for every day of the 2nd week, $100, for every day of the 3rd week, $150, and so on. (The company ended up giving him a pretty hefty discount in the end due to delayed completion.)
Ultimately, getting the right people to do up your home will make the renovation process much smoother – so do your homework well and enjoy the journey to a gorgeous new home!
Request for quotes and we'll match you with a selection of Interior Designers!
Previous
Home Hacks: Essential Oils at Home
Next
Everything You Need to Know about Water Heaters