How To Put Together A Japanese-inspired Interior
Interior Design & Decor
1837 views
1837 views
So many homeowners are taking the minimalist route these days, and a few have even constructed their very own Japanese-inspired interiors. If you're itching to do the same, scroll down for furniture we think could spruce up your home.

1. Bed & Add-ons, Muji, $96-1199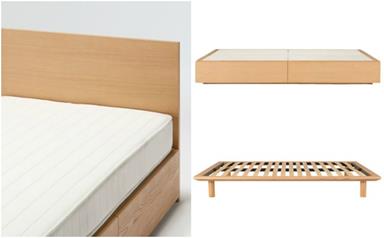 We all know the Japanese love their furniture as low to the ground as possible. These bedframes from Muji completely fit the bill, and can be mixed and matched with a variety of headboards and mattresses offered at the store. Its simplistic nature also goes hand in hand with the design principles of most Japanese abodes.

2. Hakone Coffee Table & Shelf, Comfort Design, $148
Wooden furniture is a must-have for Japanese-inspired homes. Easily configured and portable, this two-piece coffee table set is a flexible solution to modern day living, and can be used separately or stacked together.

3. Stools, HipVan, $89.90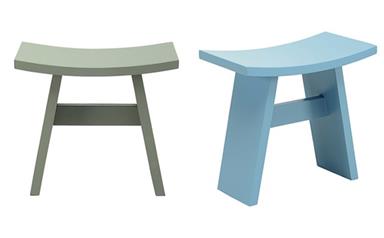 Choose chairs that feature neutral shades to complement all the wooden furniture you'll be picking out. Light blue and grey are easy on the eye and have thus become popular go-to colours for Japanese interiors.

4. Lighting, Bibliotek, $199-580
These Bibliotek lamps look like hybrids between traditional lanterns and modern lighting. The wide variety of designs and colours available provides you with a myriad of lighting options for each of your rooms.

5. Landscape Mural, Anthropologie, $698USD
It's almost impossible to find a moment of peace in the midst of our fast-paced city. With a calming landscape mural in your home, you'll be able to de-stress and relax while winding down after a long day. Place a cushy armchair next to the mural to create a cosy reading corner.

6. Kitchenware, Zairyo, $18 and $28.50
To completely immerse yourself in the Japanese lifestyle, indulge in kitchenware from Zairyo. Have your friends come over for a steamboat party and display their food in a wooden serving basket. You can even make them tea using a matcha tea whisk set.

7. Bonsai Tree, Uncommon Goods, $53.70 and $74.60
Your abode isn't complete until you decorate it with a little greenery. These bonsai plants from Uncommon Goods will make your sparse and spacious living room look remarkable, and you can spend a few therapeutic hours a week pruning them to perfection.
Request for quotes and we'll match you with a selection of Interior Designers!
Previous
Cool Curtain Fabrics To Experiment With
Next
5 Ways To Make Your Office Space Cooler