How To Work A Studio Apartment
Interior Design & Decor
3245 views
3245 views
If you've got one of those cosy studio apartments, we envy you. These tinier homes are refreshing, especially if you make the lack of space work in your favour. Some fret over how it'll look, since there's not much you can technically play with, but that's where they're wrong. There are countless ways of producing a spectacular studio apartment, and below are seven ideas that may help.
1. The Minimal Route
If you're one of those that get a headache over thinking design, a simple yet stylish space will probably work for you. It's mostly a hassle-free planning process, since your home will mostly be filled with monochromatic colours and gorgeous white floors. If your apartment has got a ceiling to floor window too, the light streaming in is going to make your entire space look even more fabulous!
2. What Storage?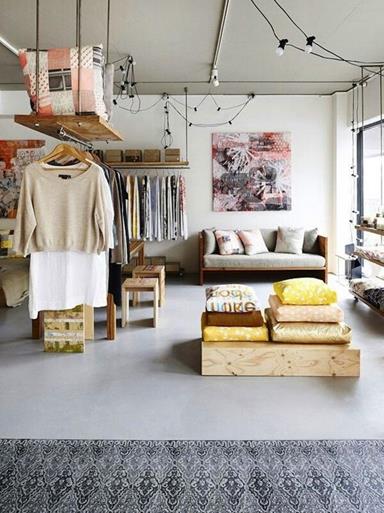 Most people would tell you to invest in storage, since it'll look way neater for a small apartment. But there's also beauty in displaying everything, since it easily shows off your personality. Forget cupboards and drawers, and instead put out in the open, for all the world to see. It'll make quite a statement, so allow your belongings to do the talking!
3. Plants, Plants, Plants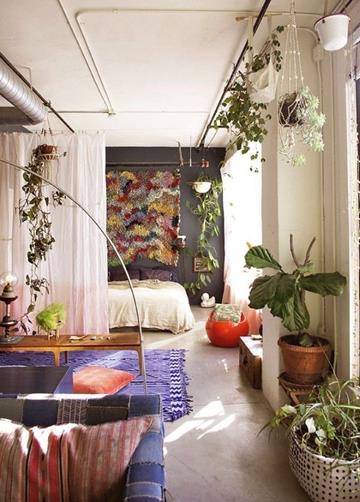 No matter how tiny a space is, there's always room for plants. They instantly help spruce things up, and even create a sense of happy in the atmosphere. Purchase several species so there's variety, but remember to pick those that are easily manageable. Having a variation in size is good too, so it plays on the eyes and the full setting won't look too boring.
4. Pack It With Prints
If you're generally expressive, don't hold back. Even if people tell you keeping it simple is the only way to make a tiny home work, don't believe them. Pile on the prints and keep it loud, going as quirky as you can. Because what these lovely prints will do for you, besides adding a bulk of character, is shift the attention onto them instead of how little your apartment is.
5. A Feature Wall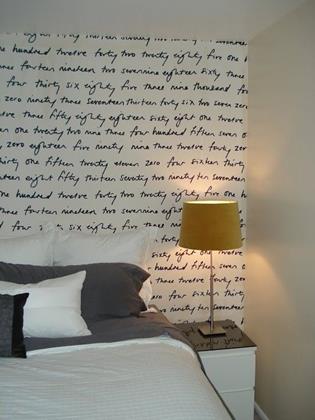 Okay, so maybe going crazy with the prints isn't quite your thing. But if you still want something somewhere to stand out, we think a feature wall might work best. It'll definitely garner some attention, but doesn't make the entire outlook feel too overwhelming.
6. Tables By The Window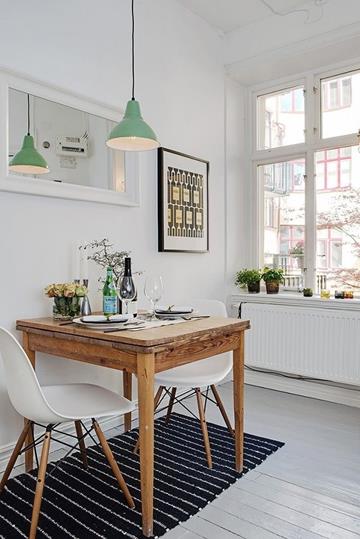 Most people tend to place their beds right next to their window. And that is a great game plan, considering how you'll wake up to gorgeous sunshine in the morning. But, if you think about it, mealtime is one of the best times of your day, since you get to refuel, recharge and relax. So doing it with some beautiful light streaming in and an awesome view would help wouldn't it? So there, have your dining table seated right next to your windows!
7. Create Your Own Rooms
One room apartments can turn into two room apartments too! Well, sorta. So if you're not overly fond of everything being in a single room, section certain parts of your home off so they'll be separated. For example, to create a private bedroom for yourself, have a custom made platform done, attaching curtains which can act as your 'door'.
Request for quotes and we'll match you with a selection of Interior Designers!
Previous
Framing Photographs Without Conventional Frames
Next
Local Furniture And Homeware Stores You've Got To Check Out