Imposed Design: Design For Better Living
Interior Design & Decor
1138 views
1138 views
Established in 2005, Imposed Design (HDB Licence No. HB-05-3903H) is a Singapore-based interior design firm that has grown from strength to strength under the leadership of founder and principal designer David Kek.

Imposed Design works with a diversity of clients from all walks of life to provide excellence and professionalism in all undertaken interior projects. The design firm is especially well-versed with residential projects with much of its portfolio featuring work done for small outfits like shoebox apartments, public housing and up to private estates in Singapore.
Imposed Design is able to provide turnkey design and build solutions with value in mind. This is by virtue of the firm's highly resourceful team who works closely with the clients in order to adhere to the proposed budget. Apart from that, homeowners can also expect to be highly engaged in the design process of their homes.
Company Services
From space conceptualisation to project management during the construction process, homeowners can be assured of the firm's passion for good design and value. Hence, Imposed Design provides the following six services to satisfy the interior renovation needs of Singaporean homeowners.
1) Residential & Commercial Services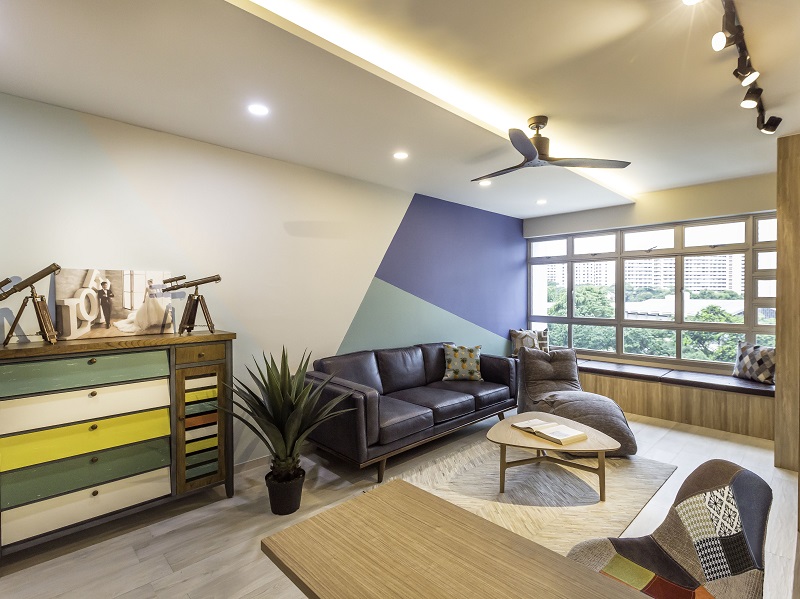 Image © Imposed Design
Having worked with a strong diversity of private and commercial clients, Imposed Design understands explicitly just how everyone's design needs are distinctive. Therefore, they keep a close attention to each and every one of the design requirements.
2) Colour & Material Proposals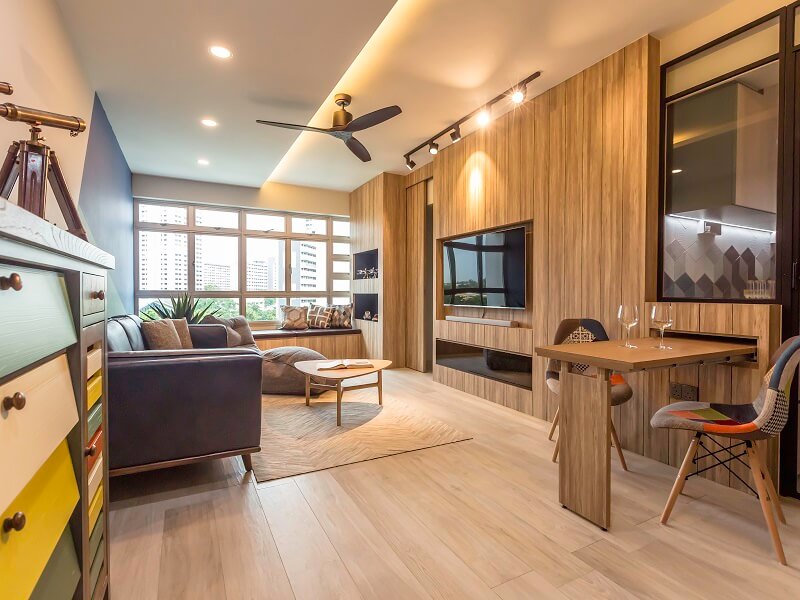 Image © Imposed Design
Imposed Design's highly resourceful design team works closely with clients to present tailor-made design ideas, while maintaining high standards of design, quality and service. Using the right colour schemes and best materials definitely comes into play. They have been working with several industry heavyweights like Hafary, Lamitak, Häfele, Goodrich Global, Nippon Paint and Blum so you can be rest assured of quality workmanship.
3) Site Coordination & Supervision
Image © Imposed Design
From design conceptualisation to site coordination and supervision, Imposed Design is here every step of the way to materialise your design vision. They are also always open to their client's suggestions and insights, so you can expect to be highly engaged in the renovation process.
4) FSSB Compliant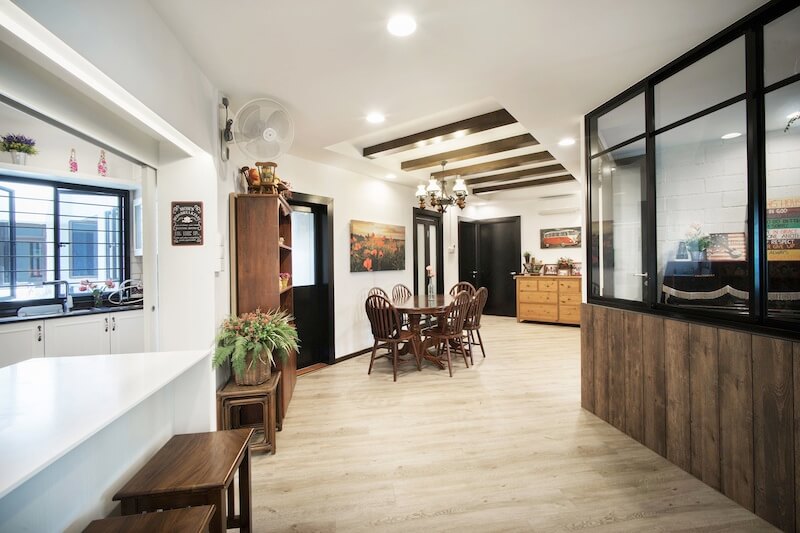 Image © Imposed Design
For peace of mind, Imposed Design also handles fire safety submissions for FSSB (Fire Safety & Shelter Bureau) procedures. This is to ensure the space you work or live in adheres to a high level of fire safety and it is a safe and secure home or workplace.
5) Application of Permits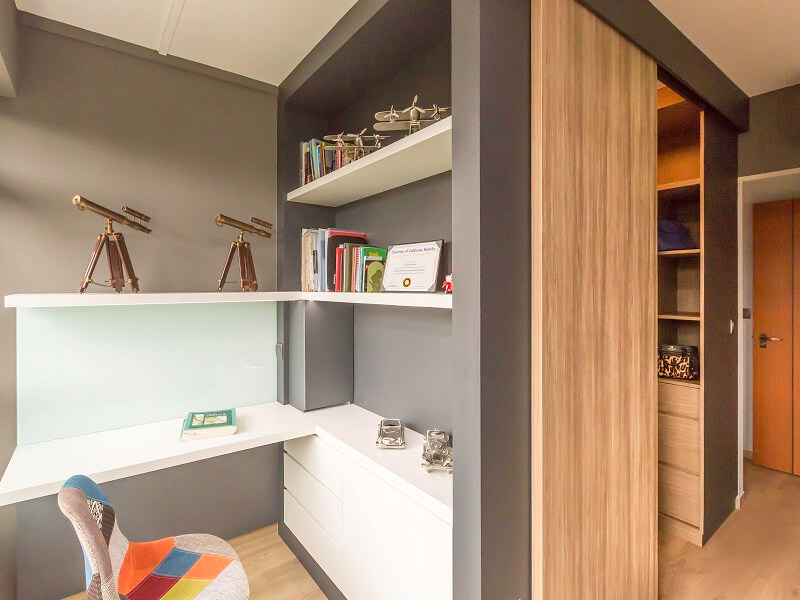 Image © Imposed Design
As part of their comprehensive range of services, Imposed Design also undertakes the proceedings for the application of permits from different authorities like the Housing Development Board (HDB). This ensures legally compliant renovations.
6) Knowledgeable & Respected
Image © Imposed Design
Imposed Design's projects have been featured in several esteemed publications and online platforms such as Time Magazine, PropertyGuru.com, SquareRooms and D+A. By flying to design destinations like Europe for the biggest design fairs every year, Imposed Design is always in tune with the latest design insights and technologies.
Latest Project


Currently, Imposed Design is having a renovation package promotion for Ghim Moh Edge Residents. Get a complete interior design makeover for your new home at Ghim Moh Edge at just $13,888 for your 3-room home or $16,888 for your 4-room HDB BTO home.

The promotion is only open for the first 88 customers, so hurry up and make your renovation booking with Imposed Design today! Otherwise, you may call +65 6875 0801 or leave your contact and requirements here to request for an initial renovation proposal.
Request for quotes and we'll match you with a selection of Interior Designers!
Previous
Commune: In Motion - Enter the Future of Furniture Shopping With AR!
Next
5 Ways to Soundproof the Bedroom