Interior Design Ideas For Dividing A Room
Furnishings
34056 views
34056 views
Creating divisions between the different zones in your house need not be boring. Here's how you can make it brilliant.
Just by being a bit creative, you can transform your simple looking room into a more elegant space using various ideas and designs. Having a large space that needs to be divided or an open space that needs privacy? Browse through some of the crafty ideas and our Singapore Interior Designers photos to build your inspiration.


Accordion Room Divider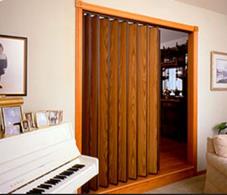 Accordion room divider is one of the most common ways to divide a room. These are simple panels which come in folds. Place them when you need to create some private space. They are very easy to store when you don't need them. Since they are very common, you can surely find a perfect accordion to suit the theme and design of your room.


Art Frame Room Dividers


This is one of my preferred ways of dividing a small or large space. Just attach a twine or chain to the frame and hook them to the ceiling. The most interesting part about art frame room dividers is that you can, at any time change the art in the frame with another unique design, creating a completely new look yet again.



Curtains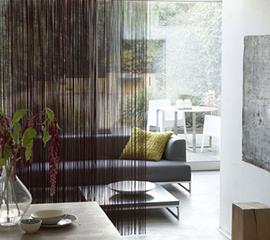 In case you are looking for an inexpensive yet elegant room divider option, then using curtains is surely going to be the best option for you. Just install the hanging rods and hang the curtains, hurray you have created a partition. You can experiment with the fabric of the curtain like, silk, cotto, string or even sheer to glamorize your room.


Glass Wall Dividers

A Glass partition definitely enhances the décor of any home. Whether a colored glass partition or simply a cubic glass, it will be the focal point of your house. Frosted glass offers privacy while clear glass partition allow the light to pass through and brightens up the space. Glass wall dividers are very easy to maintain as they can be easily cleaned.



Aquarium/Terrarium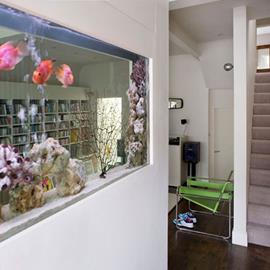 Incorporating an aquarium as a room divider is the most innovative way to create a partition. It allows light to pass through, yet offering privacy while beautifying the space.

When you choose the right decorative room divider, you create a room that is visually stunning and space which can be efficiently used. Make an impact on visitor by choosing a beautiful and functional room divider. Give your home a makeover without breaking a wall!



Other Room Divider Designs by Singapore Interior Designers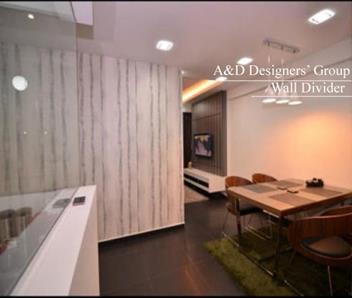 Browse our collection of Singapore Interior Design Photos for your home or office renovation.
Request for quotes and we'll match you with a selection of Interior Designers!
Previous
Green HDB Home Checklist
Next
Pillows : Ensuring A Good Night Sleep