Top 3 Interior Design Trends You Wouldn't Want To Miss In 2019
Interior Design & Decor
2824 views
2824 views
Where has the year gone? 2018 is flying past and it's about time to look at the interior design trends we will be swooning over in 2019.
Of course, one of the most stylish ways to spruce up your space is by embracing some of the design world's hottest trends. It's an opportunity to leave behind what's bad and embrace what's new and good.
To kickstart some inspiration, here are 3 interior design trends which we think will make it big and be seen everywhere this new year.
Terrazzo Is Returning

Image via reedexpoafrica.co.za
The biggest interior design trend of 2019 is Terrazzo. With the everlasting popularity of mid-century modern design showing no signs of slowing down, it is not at all surprising that Terrazzo surfaces will make a big impact this year.
A composite material consisting of chips of marble, quartz, granite, and glass to evoke a playful, confetti-like abstracted spirit, there are a lot of creative ways to bring Terrazo into your kitchen and as accessories around the house.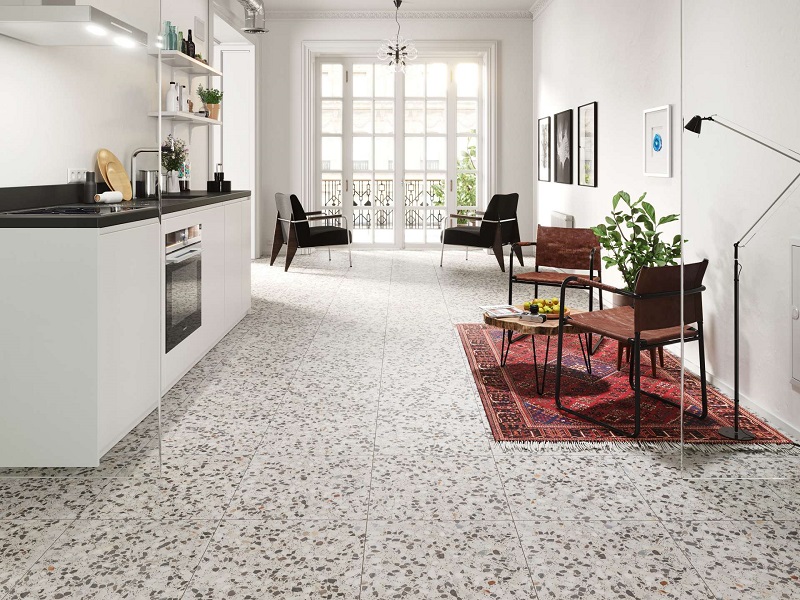 Image via exto.london
As you may have guessed, people really take terrazzo finishes to the next level. Its texture and colours really complement any space and creates a tactile story for people to experience in a space. Put it simply, Terazzo is a trend from the past that is coming back with a modern twist.
Go Green As Always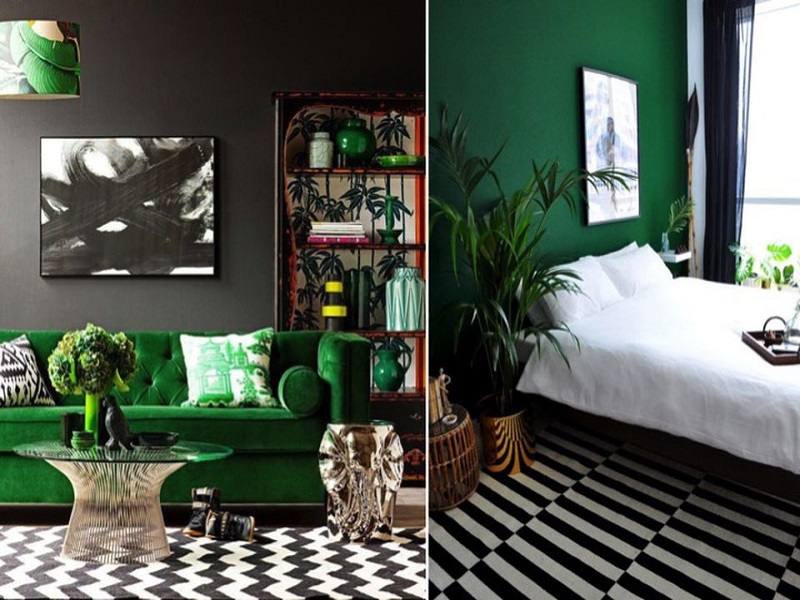 Image via homewings.co.uk

The interior design trend that is most likely to be greatly developed in 2019 is the enthusiasm for green, both as a color and as an ethos.
Green is a calming, sophisticated and thought-provoking colour. It remains a major colour trend for the last two years simply because it imbues rooms with a sense of refinement and works well in botanical interiors. From ferns to palms in print and in real life as well as bamboo, rattan and other natural materials, there are just too many ideas to go green when it comes to interior design.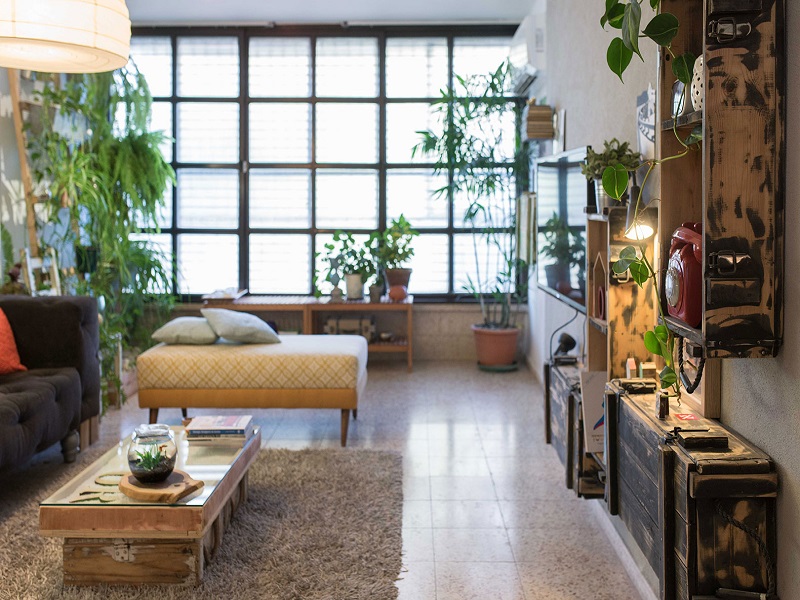 Image via ivanestradaproperties.com
We are also seeing a resurgence of greenery in home interiors due to the raising urgency to protect and nurture our environment. Indeed, with the environment suffering crisis one after another, new interior trends that are easy on the eye while leaving little to no impact on the planet and its resources are always welcomed. As such, the use of green on furniture and walls is a perfect example of embracing the Mother Nature.
Minimalism Is Still Something

Image via LG Electronics
As minimalism continues to blaze a clutter-free path through the world of interior design, it is creating a demand for clean lines and a sense of simplicity and openness across the whole house. Interesting enough, this is taking shape through using matt-black colour on both kitchen appliances and cabinetry.
For instance, black stainless steel is so trending right now. They are smudge proof and offer a sleek alternative to traditional stainless steel. We are certain that this trend is going to be with us for a long time. No other colour is better than black if you want to bring your dream kitchen to life in no time.
Image via home-designing.com
Besides, minimalism also means using compact and multi-functional furnishings. As more and more people are attracted by urban city dwelling, it makes sense for interior designers to finally catch on to the need for smart, multi-purpose furnishings that are small in scale.
So, say hello to furnishings and décors that can adapt to different spaces and needs and fit into challenging rooms that aren't short on style – making this a welcoming trend and one of the most popular interior design trends in 2019!

All in all, while trends are inspiring and can act as a guide when you are about to decorate or renovate a space, we want you to remember that the most crucial design expert you can ever bring to the table is... you!
Thus, always decorate your space with the things that are valuable to you, remind you of good times or are just beautiful to you. Have trust in yourself and enjoy the space you create with your own two hands!
Last but not least, we hope this blog has given some thought to those of you who are curious about the upcoming interior design trends and looking to renovate their home on-trend.
Request for quotes and we'll match you with a selection of Interior Designers!
Previous
Nude Style: The Trendsetting Colour That Elevates Your Home
Next
How to Deal With That Creepy Crawlers on Your Wall