Living Room Layout Ideas For Your BTO Floor Plan
Interior Design & Decor
27652 views
27652 views
On the lookout for some living room layout ideas for your BTO floor plan? We have some awesome
tips and suggestions coming right ahead.
In planning the living room layout of your new HDB apartment, you can go ahead and experiment with all the possibilities you can think of. However large or small, you may want to maximize the full potential of the area to make it easy for you or anyone in the household to move around and utilize the space. Effective space planning does not have to be rocket science. A mindful placement of furniture and how it will be used can be your starting point in creating a visually balanced arrangement that will allow anyone to easily navigate in and out of the room.
One trendy home layout you might want to consider is the open-type concept, especially if your BTO is not that spacious. One good thing about this is that it will allow people in the household to interact easily with one another. In creating an open-type layout for your new home, make sure a minimum space of at least 900mm (36 inches) is set up between two furniture (or furniture and a wall, depending on your preference) to ensure that anyone can move around easily without bumping into one another. When appointing the placement of your furniture, check your arrangement at every available angle to make sure each furniture is properly distanced. What might appear balanced when looking from the left side may actually appear cluttered when viewing from the right.
In some cases with existing walls, adding new doors between partitions and divisions may need additional consideration. When installing a new swing door, for example, carefully take note of which direction you want the door to open. This way, it will neither hit or block any furniture nor be a hazard in case of emergencies. Inward or outward swinging doors may be equally priced, but each may have a different effect depending on your current floor plan and furniture setup.
Choosing furniture for your home also makes a difference that will affect how you use your space. For tight spaces, you may want to choose round tables with no sharp edges to avoid bumps and accidents, especially if you have little ones running around. If you do not to want to use unsightly corner guards on your designer coffee table, opt for a group of small round tables or an ottoman for added flexibility and maximum use of space.
And lastly, for those special cases of a narrow living room that will not allow you to have a centre table, placing a console or sideboard behind the sofa may be your best bet. This arrangement looks very stylish and lets you still have a place to display decorative items and memorabilia to personalise your space. To keep the space looking proportionate, get a table that is either shorter than your sofa or at least more than half of its length. You might also want a table with a height that is level with the back of your sofa to accommodate some of your displays.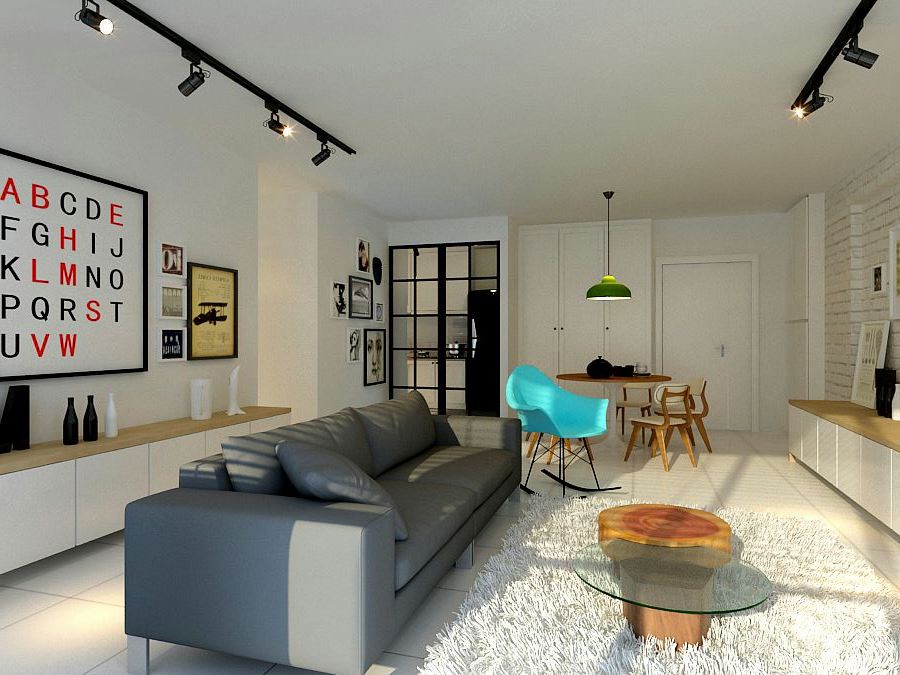 If this post inspires you, please like this post and share it with your friends. Leave us a comment below for any helpful living room layout ideas and tips you want to share with the rest of our readers.
Get quotations from 5 interior designers for your home renovation.
Request for quotes and we'll match you with a selection of Interior Designers!
Previous
4 Reasons Why You Should have your Stay-cation in Klapstar Boutique
Next
Flooring 101: Handy Guide To The Different Types Of Flooring Materials