Local Furniture And Homeware Stores You've Got To Check Out
Furnishings
3832 views
3832 views
Although mega stores like Ikea and Crate and Barrel are highly popular with our local crowd, home owners sometimes leave a portion of their interior absent of such big brands, preferring to fill them up with rarer finds. And right here in Singapore we've got own creative minds, who take furniture and homeware to soaring new heights. In their stores you'l find hidden gems, and the good news is you're able to purchase these gems simple at the click of a button!
1. Scene Shang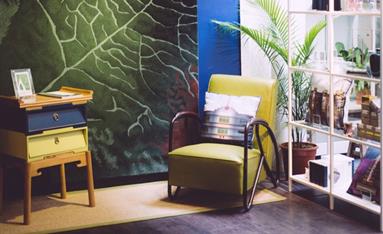 Over at Scene Shang, Asian heritage is flawlessly fused with contemporary urban designs, allowing home owners to embrace the best of two worlds. So if you're a fan of fusion concepts and appreciate well crafted furniture with modern designs, Scene Shang could very well be your type of store! We promise it'll be love at first sight, considering how their range spans from graphically quirky to minimally sleek!
2. Triple Eyelid Studio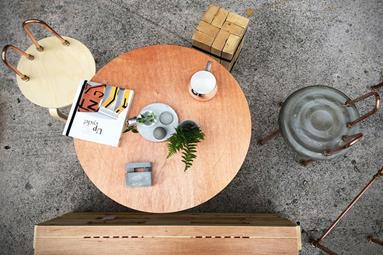 Triple Eyelid Studio is enthusiastic about environmentally sustainable designs, their collection a series of original upcycled furniture and products. And how do they achieve all of this? By acquiring industrial waste and delicately turning it into something beautiful, a project which requires both skill and highly creative brain juices. We admire their ability to produce such unique and sturdy designs, all pieces easily standouts in any home.
3. The Half Half
Half store half studio, this homeware brand's specialty lies in utilising concrete. They create the coolest of goods, all handmade from scratch with impressive self-taught skills. Yet products they birth are so beautiful and raw it's pretty astounding. From the extensive range they offer, things like kitchenware and stationery holders have been consumers' top picks, but our eyes keep zooming in on quirkier items like their mini Ang Kuh Kuehs!
4. Concrete Everything
Another store that's well stocked with concrete, Concrete Everything loves playing around with raw materials with a main focus on cement. Their lamps are easily the most outstanding within the entire online collection, each flawlessly finished and comes with eye popping coloured cords. If buying lighting here isn't really your cup of tea, then take a look at their concrete-raium, an interesting industrial take on the ever popular terrariums we regularly see out there!
5. Fanttique
Do you particularly love wooden furniture? Because if you do, Fanttique has an array of them that will have you feeling dizzy with happiness. Their online store is filled to the brim with chic wood products, easily allowing you to fulfill your Scandinavian aesthetic dreams. And what makes this brand stand out is their ability to push past the usual boundaries, with innovative designs that break out of the box! Don't quite believe us? Go see for yourself, you won't be disappointed!
6. SayPLAYplay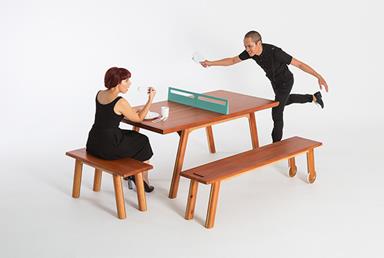 SayPLAYplay isn't a brand, but a project designed by Lanzavacchia + Wai for Journey East. But we just had to feature it because of its excellent mix of aesthetic and functionality, plus it's something we're sure will inspire your interior journey in an instant! Delightfully vibrant, you can tell how fun the collection is simply by product names like 'Hamburger Side Table' and 'Accordion Console'. The best one though, is their Ping Pong Table, which you can literally use to both sip tea and play a match of Ping Pong!
Request for quotes and we'll match you with a selection of Interior Designers!
Previous
How To Work A Studio Apartment
Next
Easy Solutions For Common Interior Issues