Love On Top: How To Care For Your Countertops
Maintenance & Repair
2307 views
2307 views
While bringing a new countertop home can be an exhilarating experience, having to clean and maintain the surfaces is not that exciting. If you want your countertops to look as good as now, you must exert effort into caring for them and devoting a reasonable amount of time to their upkeep. Now before you run to grab the cleaning liquid and scrubber, you must note that there is no one-fit-all solution to cleaning your countertops. Depending on what type of material your countertop is made of, you'll need to modify your cleaning strategies. Here are some cleaning tips on how to keep them spic and span. For a better insight into the various types of countertops, read this article: Do Not Take Your Countertops For Granite.
Marble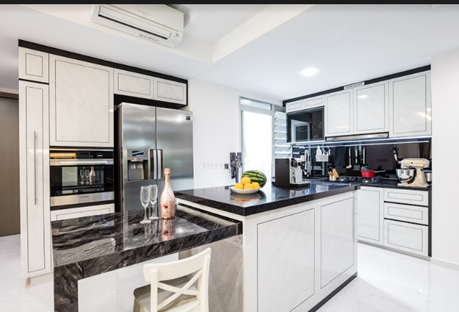 Source: Sky Creation
Source: Starry Homestead
By virtue of being a carbonate, marble is prone to corrosion from acidic substances. This leaves unsavoury etches and stains on the porous marble surface, leading to the creation of dark spots on the marble surface. Spilling lemon juice or alcohol can be disastrous for your marble countertops, so using acidic substances such as vinegar or lemon juice are out of the question. Your best bet is to use substances such as lukewarm water and a soft cloth to clean the surface.
Granite
Source: Starry Homestead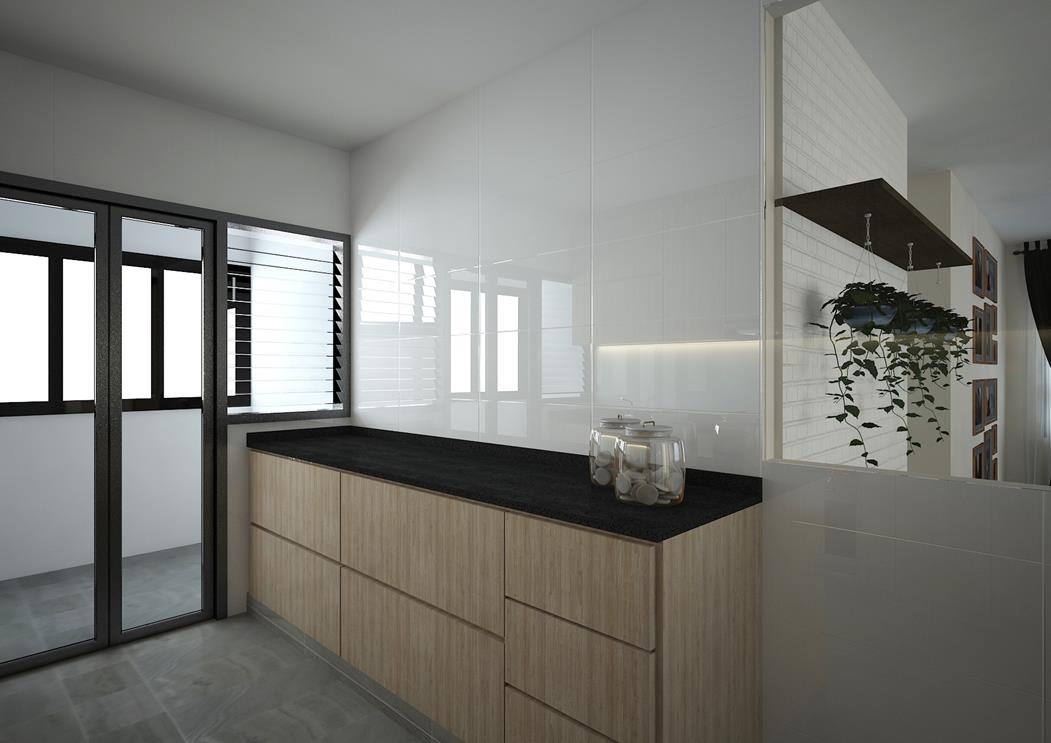 Source: B-Two Interior
While granite is tougher and less porous than marble, it is still capable of soaking up spilled liquids such as water and juice. Granite countertops can be cleaned with warm water, mild soap and terrycloth. Similar to marble, avoid abrasive cleaners such as vinegar, bleach or ammonia. For disinfecting the countertop, you can use rubbing alcohol.
Quartz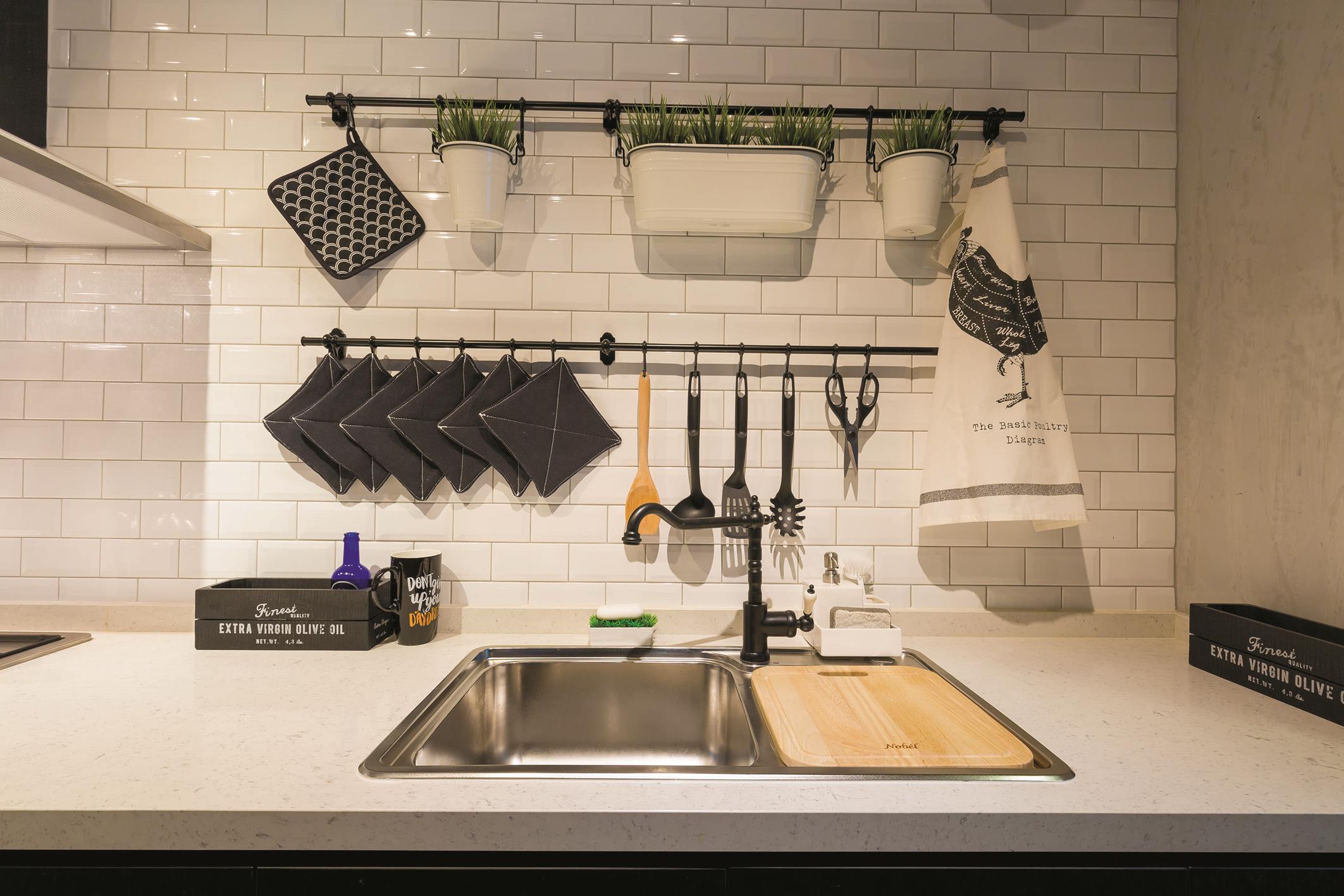 Source: The Wooden Platform
There's so many things to love about quartz: it's heat, scratch and spill-resistant properties make the material a favourite of busy homeowners everywhere. However, its resilient properties do not warrant the usage of abrasive substances or materials to scrub it clean. Easily found substances such as water and vinegar can be used to clean quartz, unlike marble and granite. Be mindful to not use oil or oil-based cleaners, as they can discolour the countertop
Solid Surfaces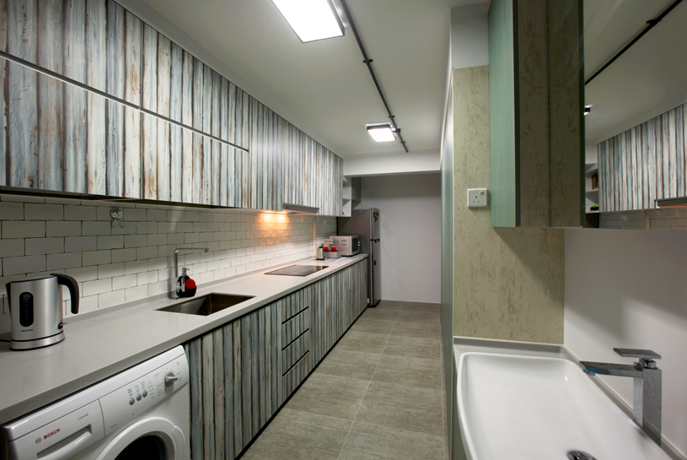 Source: Northwest Interior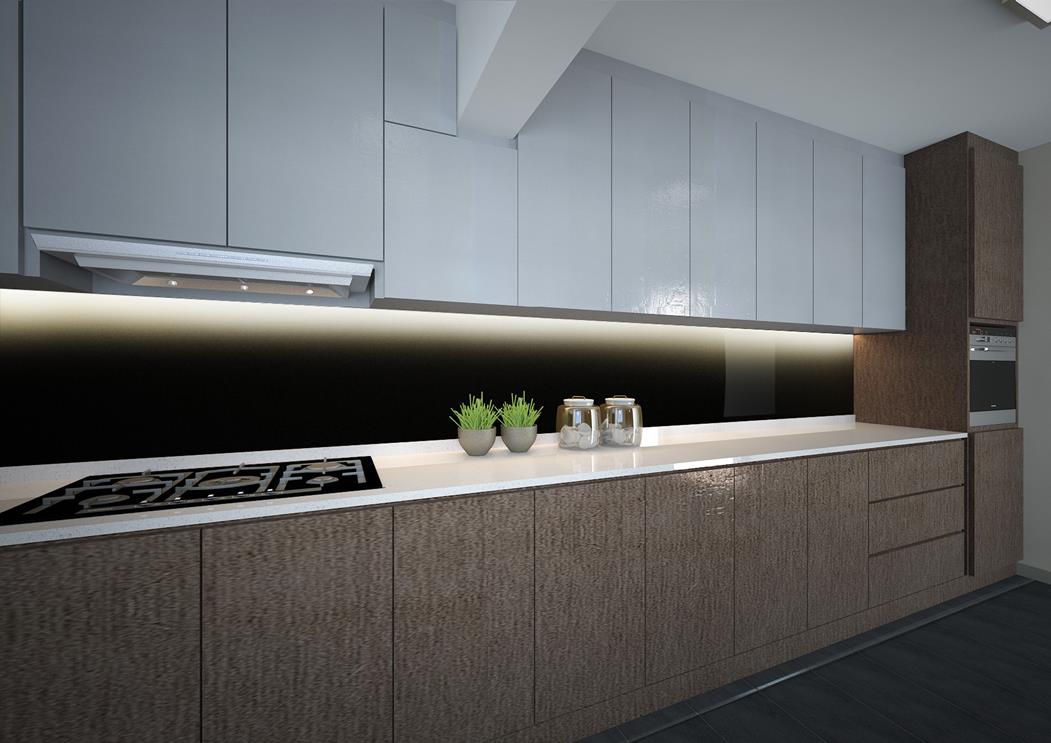 Source: B-Two Interior
Given that solid surfaces are artificial, they do not require extensive upkeep and are tougher than their natural counterparts. But this does not mean that you do not clean and care for your solid surfaces at all. To clean solid surface countertops, lukewarm water and a damp microfibre cloth will do. Liquids used to clean glass can also be used.
Wood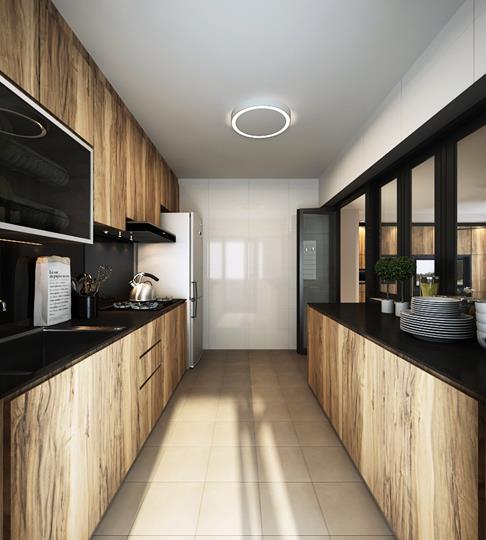 Source: Sky Creation
While wood is affordable and beautiful, the material requires extensive upkeep. For food particles, gently scrape them off with a soft cloth or a spatula. Abrasive substances can damage the finish and shine of the wooden surface, so be sure to use water and a damp cloth to clean the wood. Wipe down the whole kitchen with a dry cloth.

Request for quotes and we'll match you with a selection of Interior Designers!
Previous
Don't Go Broke With Baroque
Next
Cosentino x Iggy's: A Match Made In Heaven