Meet IUIGA, Singapore's Newest Lifestyle Brand That's All About Affordable Luxury
Interior Design & Decor
13229 views
13229 views
Meet IUIGA, Singapore's Newest Lifestyle Brand That's All About Affordable Luxury
If you haven't heard of IUIGA, it's time to get on board! A home-grown lifestyle brand that celebrates fine living, IUIGA offers luxury home ware at highly affordable prices.
With IUIGA, you can access a variety of products across categories such as home and living, kitchenware and travel.
The brand prides itself on being able to provide high-end life essentials to people without the exorbitant mark-ups. The IUIGA team, comprising of quality connoisseurs have sought out some of the best, yet obscure manufacturers from all over the world to deliver to their customers a curated selection of functional and stylish products.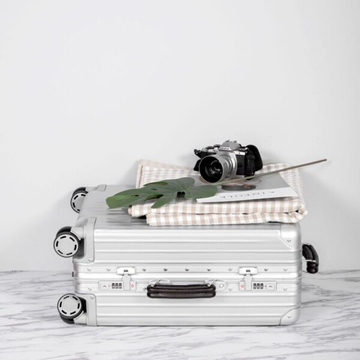 RenoTalk caught up with Jaslyn Chan, digital strategist for IUIGA, where she shared more about IUIGA's philosophy, unveiled future plans for the brand and spilled the tea on her all time-favourite goodies from IUIGA. 
RenoTalk: IUIGA is the new kid on the block when it comes to lifestyle brands. How does it stand out from competitors?
Jaslyn: Good quality everyday essentials, at a fraction of the price! We offer everyday products direct-to-consumers without forcing them to compromise on quality, style or price. In terms of supply chain, we work with leading factories in the Southeast Asia region and slot our runs into their production lulls to save money. We cut out middlemen (wholesalers and distributors) and eliminate costs that don't add value (e.g., licensing and slotting fees), then pass on the savings directly to you.
Our products are premium everyday essentials, ethically sourced, cleanly designed and packaged. We offer simple, elegant designs that will work in any home. Our designs feature neutral colours and patterns. As for the customer experience, we will sell directly to you and deliver right to your doorstep, free of charge for orders above S$88. We have a sleek, simple website and app (present on both App Store and Google Play) that are easy to navigate - finding what you need shouldn't be like finding a needle in a haystack.
As for our price, we sell all our products to you, at completely transparent prices. We tell you exactly how much it costs us to make all our products from materials, labour, tax to shipping and only charge a small mark-up. You can find a transparent cost breakdown on each and every one of our products on the website or app.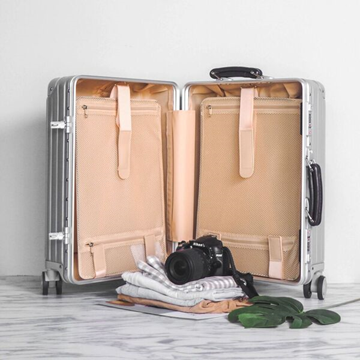 RenoTalk: What would you say is the philosophy/guiding force of IUIGA?
Jaslyn: Our philosophy behind the brand is a strong appreciation for a conscious mindful life. We would like to share our way of life, where daily life is simple and sustainable, as it should have been. 
RenoTalk: IUIGA offers luxury items at affordable prices. What does the brand do differently from its counterparts who price their items at oft-exorbitant rates?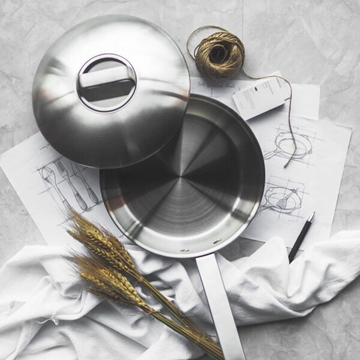 Jaslyn: We sell all our products to you at completely transparent prices. We tell you exactly how much it costs us to make all our products from materials, labour, tax to shipping and only charge a small mark-up. You'd be surprised to know we even have a mark-up ceiling, meaning we do not mark up our products more than 45% of cost price. This results in us being able to deliver premium products at literally half the price of everyone else, saving you potentially thousands of dollars per year on everyday essentials, things that you use every day.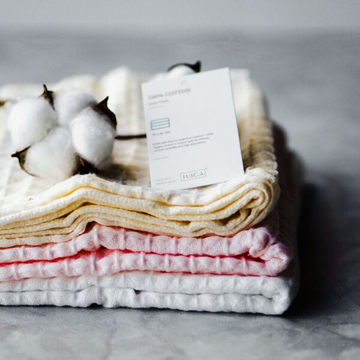 RenoTalk: Where do you see IUIGA in the next 5 years?
Jaslyn: In five years' time (note: this interview was carried out in Oct 2017), we would have built a dynamic and passionate community who is enthusiastic about our core values. We also hope to achieve a seamless online-offline integrated distribution seeing as we are an e-commerce site. In five years' time, we should also be known as Southeast Asia's pioneer direct-to-consumer lifestyle brand.  
RenoTalk: What are some must-buy items from IUIGA?
Jaslyn: A hot favourite among our first adopters are our aluminium frame and full aluminium travel luggage that comes in a variety of colours. We managed to save $140 on each full aluminium luggage after we redesigned the luggage interiors. We launched the first batch, received very constructive feedback and worked on it immediately. My personal favourite will be IUIGA's cotton jersey bed linen sets. Waking up in a good set of bed linen makes all the difference when I start my day. I also use our mouth-blown borosilicate glass tea cup for my daily cuppa.
Treat yourself to some beautiful IUIGA merchandise!
Request for quotes and we'll match you with a selection of Interior Designers!
Previous
Headboard Ideas For A Beautiful Bedroom
Next
In Conversation With Litewerkz, the creators of Tessellations Of Time