Minimalist Furniture With Maximum Impact Episode #001
Furnishings
1630 views
1630 views
If you're looking for simple and tasteful pieces of furniture for your home that can withstand the whirlwind changes in home trends, look no further as we have the answers just for you: Minimalist Furniture. These type of furniture are so amazingly flexible that it can add style and inject character into any part of your BTOs or HDBs, whether in the living room, bedroom, even up to your home office. Embodied by its understated appeal and the ability to balance out any rooms, it can easily transform your cluttered abode into a calm and serene getaway.
Minimalist furniture, if carefully chosen, can instantly and effectively add elegance and refinement to your home decor without sacrificing functionality or exceeding the limit of your budget. Here in RenoTalk, as part of an incoming series of posts that features minimalist furniture with maximum impact, we have gathered a few of the most delectable and inspiring home furniture out there to give you some ideas for your next decorating adventure.
Read more: https://renotalk.com/professionals/article/5-steps-for-a-minimalistindustrial-look
Without further adieu, we present to you a collection of streamlined furniture brimming with flavor and personality you can add to your home.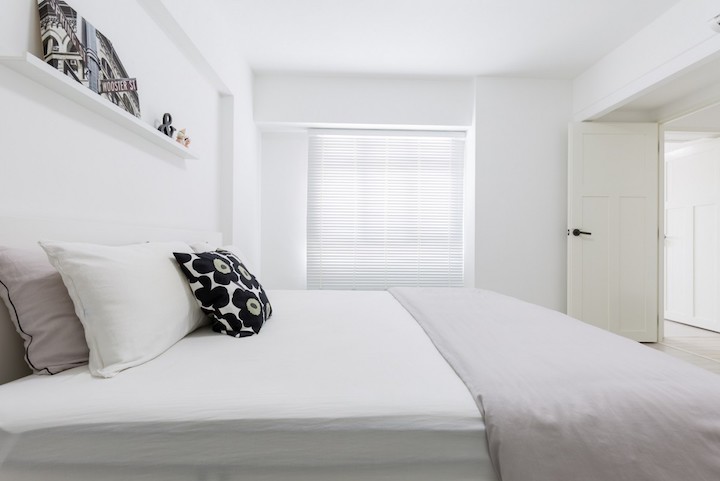 1. Japanese Inspired Bed
Add a low height bedframe made from raw wood in natural/clear stain finish to your sanctuary. Match it with low side tables and remove the headboard to further the appeal.
2. Bench It Up
Inject a sophisticated bench with a combination of rectangular black metal legs and two-toned wood seating to your living room.
3. Coffee Time
Infuse your seating area with a trendy coffee table with thin metal legs and polished round wooden top.
4. Open And Cozy
Punctuate the style of your space with hairpin legs on an open box-type coffee table made of raw wood with no sidings.
5. Pillow Seat
Armchair with thin sturdy metal frame and pillow seat cushion. It might feel like you're sitting on a cloud, but that's OK.
6. See Through Closet
A functional closet made of sturdy thin metal for its frame in powder coated finish and matching white wooden shelf make an eye-catching accent.
Grey sofa and armchair that come as a set, thanks to their matching fabric.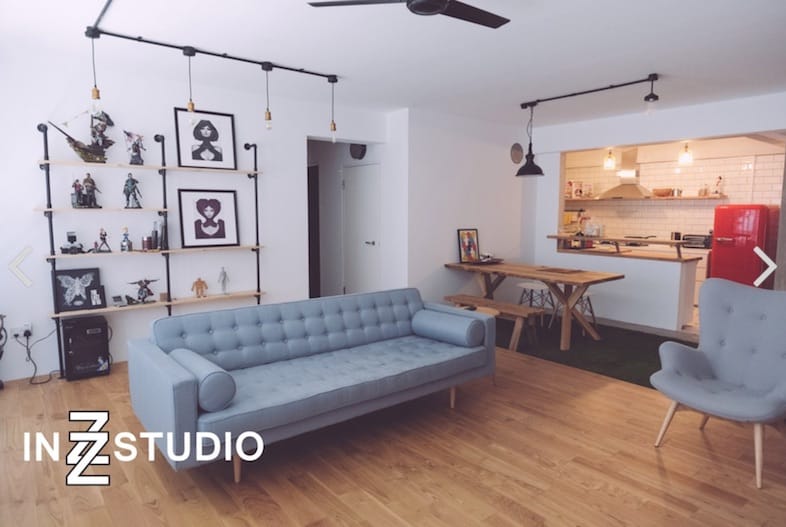 8. Bedside Manners
Articulate your bedroom with an open bedside table made of wood with round legs in clear stain finish punctuated by a copper lamp.
9. Small Office
Work at home while working in style in matching home office furniture set with thin profiles and modern finishes.
10. Pop Up Library
Declutter your magazines with confidence. A shelf made of thin metal frames in a black paint finish with top and bottom organiser.
Read more: 5 Books to add to Your Library
11. Less Is More
A set of tray top coffee table will feel at home in an airy apartment.
12. Lounging For Two
A chair and recliner with built-in light is a show-stopping home decor you and your guests will enjoy.
Request for quotes and we'll match you with a selection of Interior Designers!
Previous
The Ceiling Fan Debate: 18 Stunning Ceiling Fan Designs
Next
23 Absolutely Exquisite Living Room Renovation Ideas