Money Not Enough for Home Renovation?
Living & Lifestyle
1637 views
1637 views
(Guest Contributor: Etiqa Insurance)
Many millennials in Singapore place great emphasis on having quality of life (so do we!), but is creating an Instagram-worthy home more important than saving for retirement?
It has been found that those who bought a home in 2016 and 2017 overspent their budget, and the most common reasons given were renovation costs and buying furniture. Good planning and budgeting are easy-to-say, but tough-to-achieve.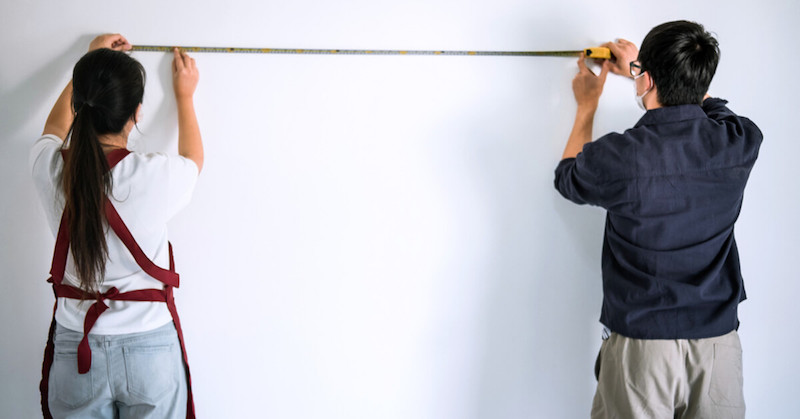 If you have purchased your new premises but find yourself short of renovation budget, a renovation loan may just come in handy. Read on to find out what this entails.
What is a renovation loan?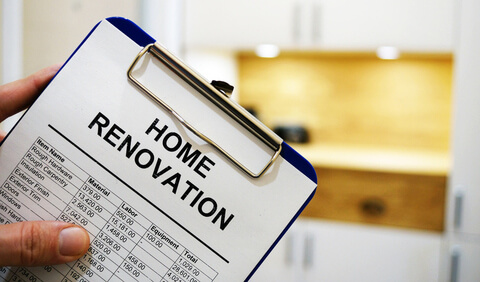 Renovation loan is the money that you borrow specifically for home renovation purposes, and comes with an interest rate that is generally lower than that of a personal loan. This means:
> fresh funds to finance your home renovation
> a loan that's restricted to specific home renovation enhancements
> the loan money is disbursed to interior designer or contractor directly
Did you know? Renovation costs for a 4-room HDB flat (approx. 90 sqm) can range from as low as S$4,888 to as much as S$110,000! Holy Moley!
What can you use your renovation loan for?


To be used strictly for the renovation of your home (furnishing is not part of this), you can use your renovation loan for the usual items such as:
> Electrical and wiring works
> Carpentry such as built-in cabinets
> Painting and redecorating works
> Structural alterations
> External works within compounds of the house
> Flooring and tiling
> Basic bathroom fittings such as heater
How much renovation loan can you get?
In general, the maximum renovation loan amount is capped to either 6 times your monthly salary or S$30,000, whichever is lower. For example, if your income is S$3,500 per month, you can borrow up to S$21,000. However, if your monthly income is S$7,500, you'd only be able to get a maximum renovation loan of S$30,000. The loan tenure is typically between 1 to 5 years.
Note that the minimum income requirements are usually about S$24,000 to S$30,000 a year.
Interest rates matter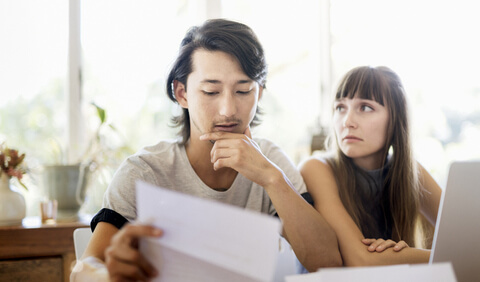 There's no free lunch in this world, and of course there are interest rates pegged to your home renovation loan. If you are planning to take up a home renovation loan, know that there are two packages in the market:
> Flat rate package refers to interest that is charged on the original loan amount, and fixed throughout the loan tenure.
> For monthly rest package, interest is charged on loan outstanding amount, which may be more suitable for those who are confident of paying off the loan at a shorter period.
#TiqOurWord Preferential rates are usually offered from banks whom you have taken a home loan.
Which renovation loan in Singapore has the lowest interest rates?
At present, Maybank offers the lowest interest rate at only 2.88% per annum. To enjoy this attractive rate, you'd have to be an existing home loan customer of Maybank. Otherwise, the interest rate would be 4.33% for a minimum S$15,000 loan and at least 4 years loan tenure. Note that there's a processing fee of 1%.
F.Y.I. You may have noticed that there's a current board rate that states 8.5% per annum, a significant jump from 4.33% per annum! This is the interest rate for loans that fall below the minimum S$15,000 or 4 years loan tenure. Go figure!
#TiqOurWord Prior to getting a renovation loan, you should evaluate your financial needs and do comparison shopping to find a suitable finance solution.
Alternatives to renovation loan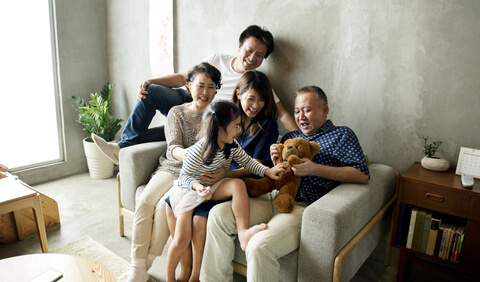 Financial support from family
We have heard of friends who received financial support from their parents to manage costs when they exceeded their budget. If your family is able to help in the short term, it may be a good alternative to a renovation loan. We're pretty sure you know this but here's a gentle reminder: don't take your family for granted. Propose an interest rate and specific loan repayment timeline that both parties would feel comfortable with.
Renovate your home in stages
If you are reluctant to take on a loan, that's alright. You can renovate your home in stages and proceed according to your needs. Take care of the essentials and slowly create your dream home. To manage renovation costs, do consider ready-to-install carpentry and avoid major works if you can avoid it. For more affordable furnishing, do consider upcycle furniture or those that comes with interest-free instalment packages.
Planning for a rainy day
Conducting a home renovation requires detailed planning and budgeting. Should you take up a renovation loan? That depends on your financial situation, needs and goals. We can only advise you to be mindful of rainy days and always plan for the unexpected. Having an emergency fund would definitely help, and you may wish to consider a comprehensive home insurance that covers your home renovation.
Information is accurate as at 10 April 2019.
(This article was originally posted on Etiqa Insurance's website.)
Request for quotes and we'll match you with a selection of Interior Designers!
Previous
All You Need is Coffee: Chill Out with the Café Interior Style
Next
Create An Affordable, Luxurious Family Home With Eight Design Ptd Ltd!