Roger&Sons | More Than Just Honoring A Legacy
Commercial Services
2268 views
2268 views
Growing out of the "family business" branding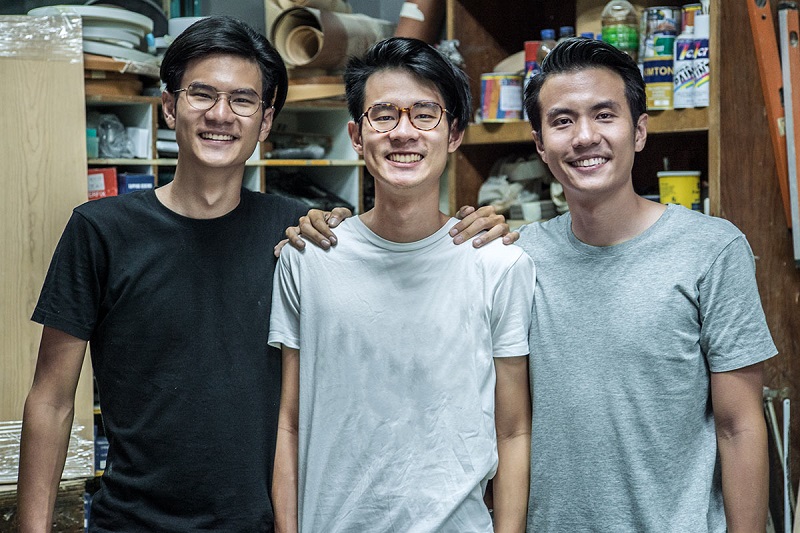 From left: Ryan Yeo, Lincoln Yeo and Morgan Yeo. Image via Squarerooms
The
Yeo brothers
have been in the limelight for a while now as they took over their
father's business to honour his legacy.
But
Morgan Yeo,(Director of Roger&Sons)
wants us to know that they..are
MORE
than just that. Stick around to find out the MORE that lies beneath this all.
Who is Roger&Sons?
Image via Yimg
Roger&Sons
was founded in
1988
by
Roger Yeo
, the amazing father of the 3 Yeo brothers.The company was
formerly known
as
JR & P Industries Pte. Ltd
and was rebranded to
Roger&Son
when Morgan Yeo took over the business after the passing of his late father in
2014.
The decision behind rebranding the company's name was to honour their father's legacy.
Roger&Sons are big believers in human-centered furniture design. It goes through all phases of their design process - from conceptualisation to prototyping. Each design has its own intention: every element is there for a reason.  
Companies that take a very detailed attention to stuff like this always captures my attention. How astounding is that every detail is thought through really well by them to make it useful, meticulously made for their consumers.    
What They Do at Roger&Sons
Roger&Sons gives
brands
and
businesses
with
design ideas
and the muscle to execute it. Everything from
ideation to execution
is produced
entirely in-house,
and
customized to meet each project's unique needs.
Their
approach
to making things is
material-led.
They work extra hard to expand their knowledge of materials, through hours and hours of research and development. That has a significant effect on how the final product feels, looks and functions. Roger&Sons's service in short is basically: furniture design, product design, industrial design, space planning, woodworking, and consulting.
Plunging Into The World of Carpentry
It wasn't really his initial plan to dive into the
carpentry
world.
Morgan Yeo,
the eldest of the three is a graduate from
SMU
with a
business degree.
Morgan actually planned to
wet his feet
in the
corporate world
.
He aimed to do so before returning to his father's company to help out. But all that changed due to his dad being diagnosed of
pancreatic cancer.
His father passed in 2014.
Morgan Yeo Image via Shopify   Morgan quit his job and took over his dad's company, Roger&Sons when he was just 26 years old. They only had 5 employees and were in debt!  
"When I first started, I didn't know much about carpentry. Much less running a business. But I told myself, as long as I haven't failed, I should still try." -Morgan Yeo, Singapore Passion Made Possible
The team behind Roger&Sons. Image via Rogersandson.sg   
Morgan turned over a new leaf and today Roger&Sons is a big, "affectionate family" of 20 under Morgan's leadership. Also, Morgan went out the company's comfort zone and extended the scope of work way beyond just manufacturing system furniture - what Yeo's father, Rogers sole focus was.
Building A New Reputation
Despite the fact that it's an
incredible, genuine
and
narrative story
they have going for them, Morgan hopes that individuals will
remember them for the quality work they do.
As opposed to only a motivated trio of siblings resolved to carry on a customary, traditional family business.
Morgan Yeo, the Director of Roger&Sons seen with his staff very involved in the making of their project. Image via Amazonaws
Morgan said:

"We are not known for the things we do. It's a bit of a pity but not really, you know what I mean?

 
"We  don't want to be forever known as the three brothers who took over the father's business. We want to eventually be known for the work we do and for us to step up."
Yeo includes that while the name Roger&Sons will be kept, the
logo
will be
changed to enlighten people that they are transitioning and evolving.
It is the first step towards building a new reputation where Roger&Sons won't be known as the three siblings who took over the father's business matter of fact they want to be known as great woodworkers in Singapore.  
It was nice to have that reputation in the beginning, but Morgan said that "we cannot do this forever."  
Today..
Gen Y,
those born in the
1980s
and
early 1990s,
are said to be often apathetic and privileged. They are also called the
"Me Me Me Generation".
However, this is not the case with Morgan and his brothers. They are really dedicated to reach success while staying rooted to what's vital.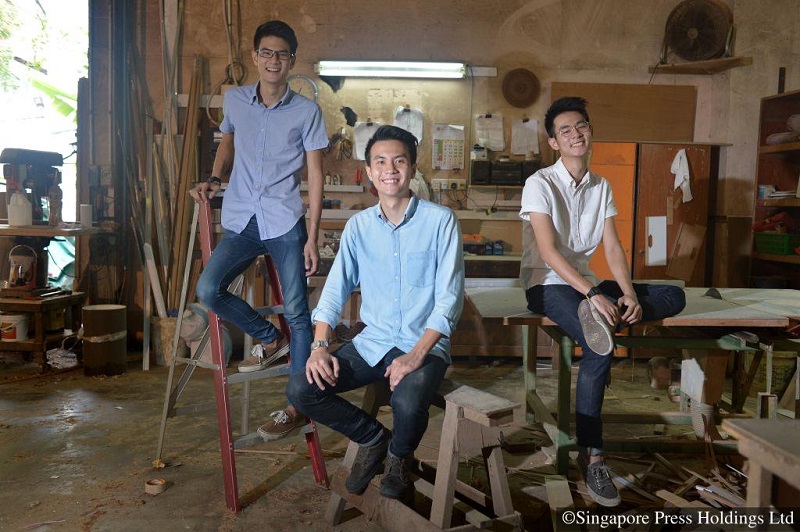 Image via Twimg  
I believe that these three brothers will go a long way, from a family business that was there for years but not really well-known to resurrecting it to become more than just a legacy - the evolution of woodworking.    
Today, Roger&Sons holds the reputation as the brain and muscles behind the fittings in some of the city's hippest establishments, from cafes to retail store interiors. If you are interested in amazing furniture, check Roger&Sons out and see for yourself what they have to offer!      
Request for quotes and we'll match you with a selection of Interior Designers!
Previous
7 Unreliable Floorings for the Elderly (To Avoid & Discover The Best For Them)
Next
BFCM 2018: Crazy Year End Deals!!