Objet d'Art - Circle of Life
Interior Design & Decor
21898 views
21898 views
A carefully curated collection of wall art and décor pieces strewn in your stylish shack defies a rigid interior. 
Bright, airy and spacious, the ultra modern minimalist style is a hit with tastemakers. Avant-garde furniture in shades of white mingle with sleek finishes for a style that is undeniably bang on-trend, but its stark coolness might just result in a less-than-cosy abode. 
An ingenious way to break the harshness of a rigid interior is by introducing fluidity. Punctuate your pad with accessories that are organic in shape such as circles and free-flowing forms. Here are some ideas to get you started.
Point of Plates
Ceramic or porcelain, plates don't only belong on the dining table anymore. Take a selection of your finest and prettiest wares, and proudly showcase your collection as an arty tableau on your living room wall. It transforms the space into a gallery show, and it's truly easy on the pocket.
Fans of vintage can opt to showcase wares from the yesteryear, like a great-grandma's favourite tray or a plate salvaged from Sungei Road. Just make sure to fix these delicate treasures securely by using the right tools or getting an experienced handyman to help you with it.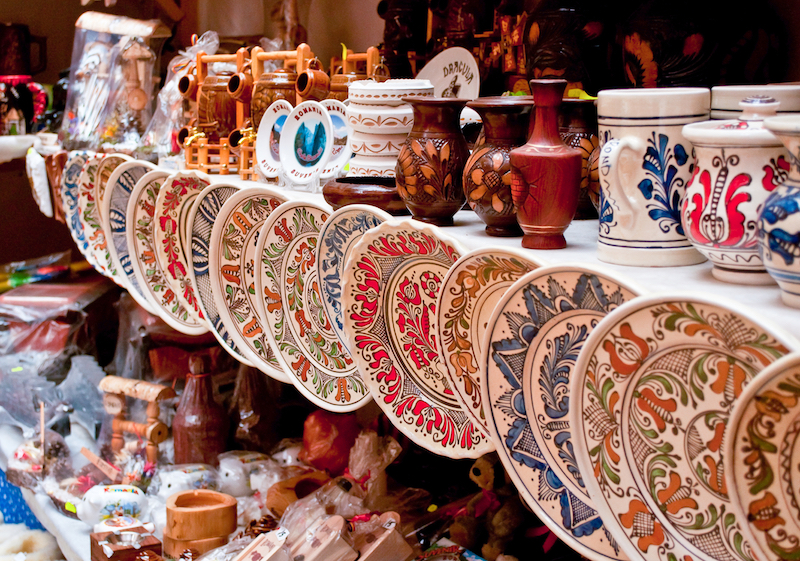 Beautifully Crafted Baskets
Often looked upon as a utilitarian everyday ware, the humble basket dates way back in history where it was weaved by hand and it was used to lighten the load of the carrier. Affordable and pretty easy to acquire, baskets inject rustic beauty and intricate detail into your living quarters. Use them to stash away magazines and the remote control, or artfully arrange them as an unconventional décor piece. Opt for the hand woven ones, or choose to paint a plain basket in the hue of your choice.
Get Round
A round shelving unit makes an unexpected but aesthetically pleasing alternative to your run-of-the-mill plank shelf. Not only does it make a nice spot to display your trinkets, the offbeat unit makes a great conversation starter when guests pop over. 
Request for quotes and we'll match you with a selection of Interior Designers!
Previous
In Conversation - Fancy Floors
Next
Stylish Space - Sweet Dreams Are Made of These