5 Ways To Use Pantone's Living Coral in 2019
Interior Design & Decor
1576 views
1576 views
Ever since Pantone announced 'Living Coral' as their colour for 2019, moodboards across the internet have been brimming with ways to incorporate it into their lifestyle, whether through their interiors, fashion, or accessories.
The colour is seen as warm and playful, yet calm and nurturing - a comforting shade that helps us rest during our hectic schedules and tap into our inner wonder and curiosity.
As 'Living Coral' makes a splash in our homes, we are looking at five ways this vibrant hue will impact our interiors. You can either incorporate 2019's colours into little corners of your home or, if your budget and schedule allows, go for a complete makeover.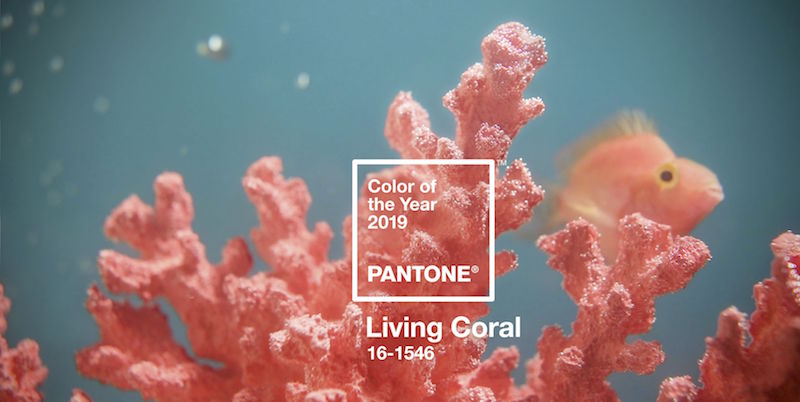 Image © Pantone


1. Painting Your Walls
Wall-painting and wallpapering are the most basic makeovers you can give a space, as different colours and designs can invoke different feelings no matter the size of the surface. Since Living Coral exudes warmth, playfulness, and relaxation, you can coat one wall or all four with it to bring that mood into your home. If you have to go smaller, you can opt for a feature wall in Living Coral — something nice to display your TV or precious items. All you need is just a few cans of paint and, at most, two roller paint brushes to make the task easier.
A single brick wall can add some Living Coral to your living room! Image © Absolook Interior Design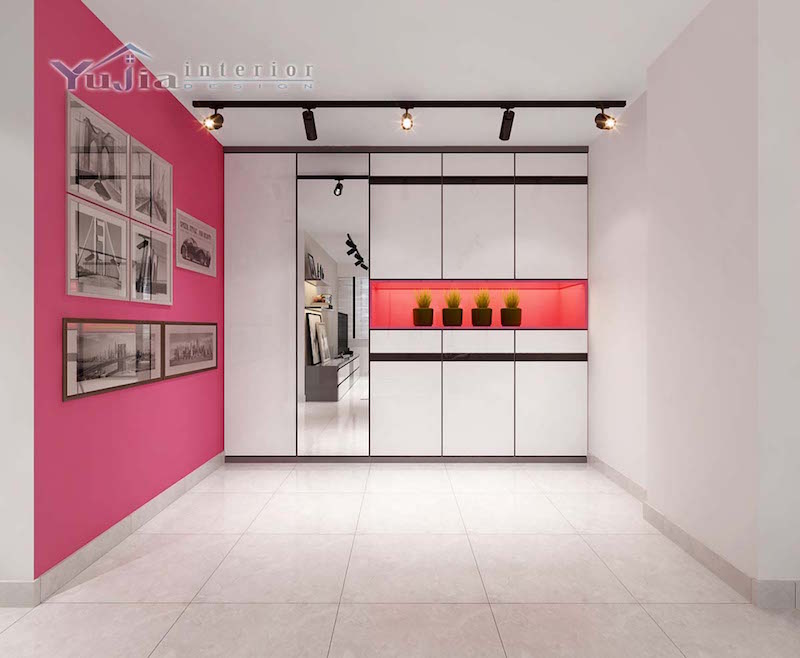 Even Living Coral on just one wall can change the mood of a room! Image © Yujia Interior Design
2. Colour Your Home Decor
Perhaps furniture and trinkets are more your thing than painting. If you can neither find nor afford upholstery and carpentry in Living Coral, go for decorative pieces — photo frames, kitchenware, snow globes, tablecloths, bedsheets, cushion covers, plastic chairs, plastic stools, lamp covers, and the list can go on, really. Even the smallest item in Living Coral can add a pop of colour to a room of neutral shades. You can also go for peach-coloured or coral-coloured lighting to add the mood to your room.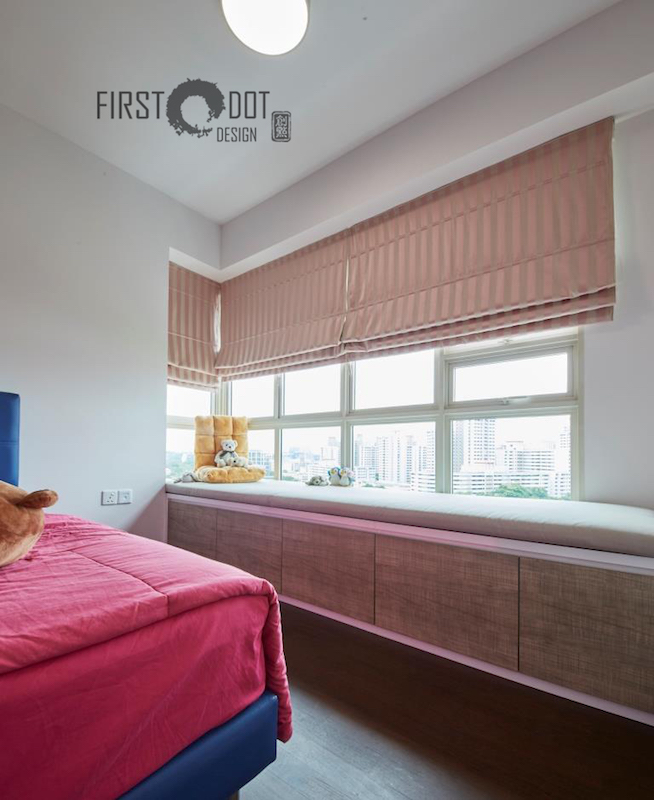 Lighting, ceiling, and bedsheets in Living Coral. Image © First Dot Design House
Cabinet in Living Coral. Image © Sarah M. Dorsey Designs
3. Minimalistic Makeover For Your Rooms
You can combine the above two points if you are looking to revamp a room. No matter which space in the house you want to do up, Living Colour will make its new look work. Warm up a study room or bedroom with painted walls and decorative pieces. Cabinets or tiles in Living Coral will add a playful, relaxed vibe to the kitchen or bathrooms. Doing up your living room in varying shades of this Pantone will make you look forward to returning home after a long day out.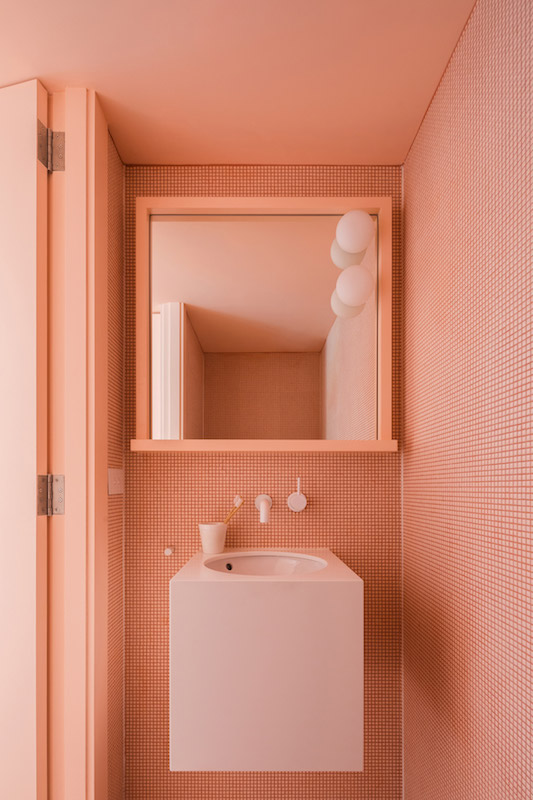 Bathroom in Living Coral. Image © Tribe Studio
4. Living Coral + Design Style Of Your Choice
Whether you are renovating a new home or a resale, design options are many, and that is especially useful if you know what you want. If you have a budget big enough to do up or redo your entire home, you can combine Living Coral with a myriad of trendy design themes.
Living Coral + Contemporary? Go for decorative curves or angles in Living Coral, and pair those with one or two complementing colours of your choice.
Living Coral + Minimalism? Muted pink shades with bold browns and lots of storage spaces.
Living Coral + Industrial? Couple light concrete patterns with varying shades of the Pantone.
Living Coral + Scandinavian? Who says wooden patterns have to stay in neutral shades?
Be as playful as Living Coral with your home!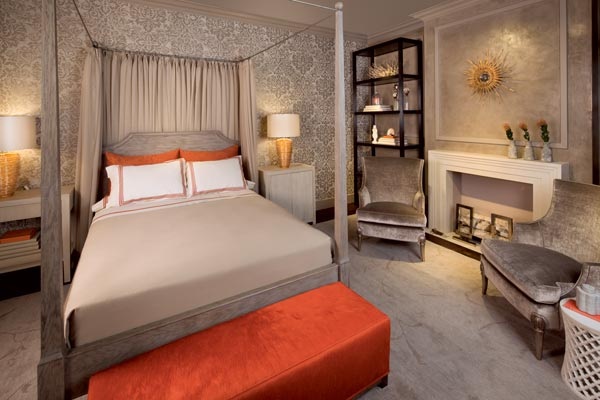 This bedroom combined Living Coral with shades of grey, for a look both industrial and bright. Image © Jeannie Balsam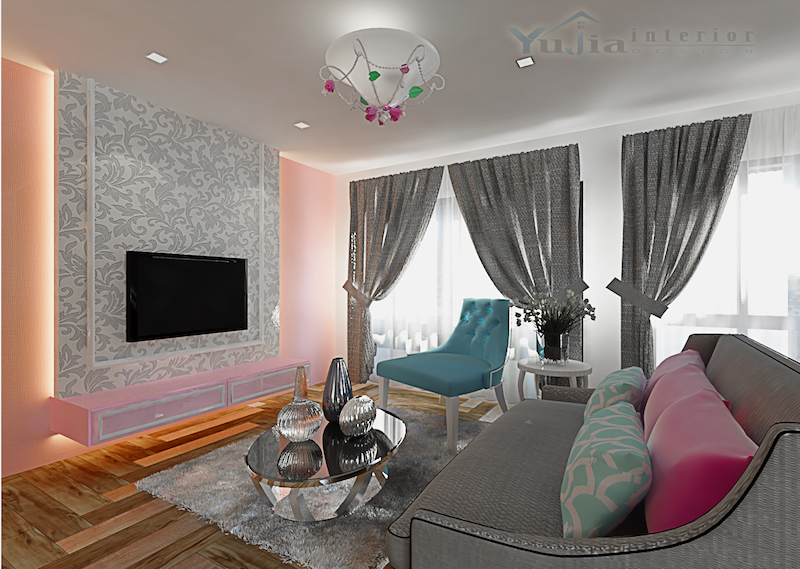 Living room with Living Coral-coloured feature wall, cushions, and TV console. Image © Yujia Interior Design
The resort-styled Waterfront Nikis Apartment in Living Coral. Image © Stamatios Giannikis
5. Match It With The Ocean — Go Nautical!
Skimming through the internet reveals that nautical-based design themes accommodate Living Coral well, and not just because of their similarly sea-themed names. When one says 'nautical', one brings to mind the colours of the sea — greens and blues, cool colours that complement a warm colour like Living Coral. Teal and turquoise especially work well with Living Coral, and if you add patterns like waves and scales, you would have the ocean right in your home. It would especially be a plus if you have children who love the sea — consider theming up their rooms for a family DIY project!
Artist Lana Gomez's living room is a bold, eclectic blend of Living Coral and teal. Image © Lana Gomez and Kelly Wearstler

Sharing rooms? This coral-teal combination is a perfect match for your matching mates! Image © Simply Design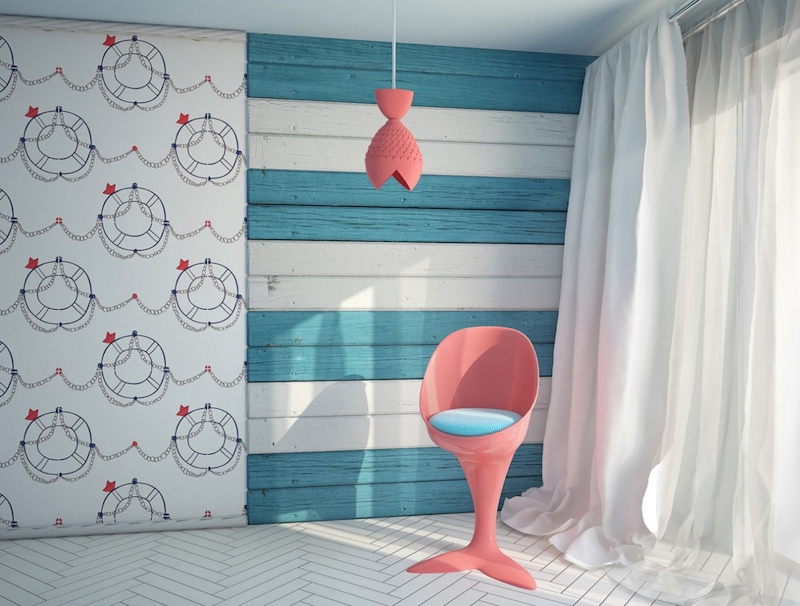 This room is cute, and so is its nautical theme! Image © Fajno Design
If you are into this year's colours, how will you bring them into your home?
Request for quotes and we'll match you with a selection of Interior Designers!
Previous
The Ultimate Guide to Better Sleep
Next
5 Lighting Ideas To Have in 2019