Save Yourself from the Zika Virus with These Anti-Mosquito Plants
Gardening
13798 views
13798 views
The Zika virus – spread by the Aedes mosquito – has found its way onto our shores, with 115 people confirmed to have been infected at the time of this writing. But before you empty those tubes of insect repellent on yourself and light up those mosquito coils, why not consider these natural weapons? Besides warding off mozzies, these multi-functional plants make great decorations and even food.
WHAT'S THE ZIKA VIRUS?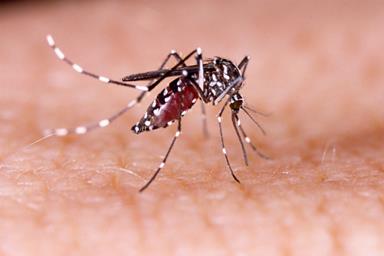 Originally from Uganda, the virus is now most prevalent in South America and the region surrounding it. Singapore recorded its first case of the virus being transmitted locally on Saturday (27 Aug). Since then, others – mostly those living or working in the Sims Drive and Aljunied Crescent areas – have been diagnosed with the illness.
Who's at risk?
Those who're pregnant. A recent study found the chances of an infected mother giving birth to a baby with a smaller head – a condition known as microcephaly – to be as high as 13 per cent.
What're the symptoms?
Fever, rash, red eye and joint pain.
What's the cure?
None at the moment. But symptoms are usually mild, with most patients recovering within a few days.
5 TYPES OF PLANTS YOU CAN GROW TO KEEP MOSQUITOS AWAY
---
1 ROSEMARY

The essential oil inside this herb gives off a woody aroma that turns mozzies away. It's more popularly used to complement roast meat, but a few sprigs of rosemary can also perk up leftover food. A semi-shaded plant, rosemary can get by with just a few hours of sunlight per day and little water – great if you have a busy schedule!

2 MINT

Mint leaves are lauded for their refreshing aftertaste, but the same scent is repulsive to mosquitos. Add them to cocktails, soft drinks or salads for the best effects. Because mint grows quickly, it requires lots of sunlight and water (twice per day) to survive.

3 LAVENDER

We love the lavender for its soothing fragrance, which has the added benefit of interfering with a mosquito's sense of smell and scrambling its hunting compass. Its violet blooms can easily spruce up any house too. However, lavender can be challenging to grow in a sheltered area, so you may want to get a mature one from a nursery.

4 LEMONGRASS

Lemongrass contains citronella, an organic oil that repels mosquitos. Today, it's one of the most common ingredients in insect repellents. A relatively low-maintenance plant, it's able to thrive indoors as long as it receives a few hours of sunlight per day. Tip: add chopped lemongrass to your dishes for a citrusy kick!

5 MARIGOLD

Pyrethrum, another commonly used ingredient in insect repellents, is extracted from marigold. Unlike other substances, pyrethrum is lethal to mosquitos. When planted at the edges of your house, marigolds don't just block mosquitos from entering – they serve as ornamental 'borders'. Like other flowering plants, marigolds flourish in maximum sunlight.
---
We wish to remind all our readers to keep safe. If you experience any of the above symptoms, consult your doctor immediately.
What're some of the other ways that you've taken to protect yourself against the Zika virus? Join the discussion here.
Request for quotes and we'll match you with a selection of Interior Designers!
Previous
5 Ways to Create A Safer Home for the Elderly
Next
4 Benefits of A Storage Water Heater