Secure Your Home With This Anti-Burglary Lock
Maintenance & Repair
8894 views
8894 views
What do you think is the biggest investment you'll make in your life? For most of us, it's our homes. But it's not just the monetary aspect that makes it so valuable. The entire process of waiting for the keys, saving up, and planning the renovation project easily makes it one of our prized possessions.
Like a treasure trove, our abode houses gems that are far more priceless than itself – our family members. So naturally, we would protect our home and everyone in it to the best of our abilities.
But the question is: How well are you safeguarding your home?
A true and secure electronic lock is needed to match today's lifestyle and convenience. And most importantly, it has to be able to maintain a high level of security.
Allegion: Heightened Security
Allegion is a leading corporation in the field of security products, and gathers the best global brands to bring you and your home first-rate protection. Schlage, being one of its brands, is a dominant manufacturer in the mechanical lock market, and has been securing people since 1920. With decades of specialisation in this field, you can be sure to feel safe in and out of your household, any time of the day.
The SEL300 residential E-lock series is everything you'll want in an anti-burglary product. It is fuss-free, sleek, and most importantly, safe.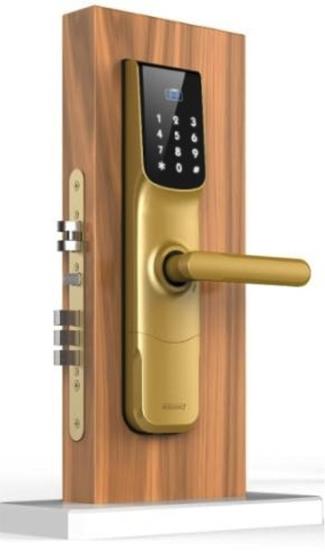 Three-section stainless steel lock
Schlage's SEL 300 E-lock Series comes with a three-section stainless steel lock that's sturdy enough to keep even the smartest of intruders away. It's terrifying how simple it is to lock-pick. Just a wriggle of a pin, or a twist of the torsion wrench will do the trick.
As it is resistant to large prying devices, the E-lock's high-quality material ensures your security will not be compromised.
Convenience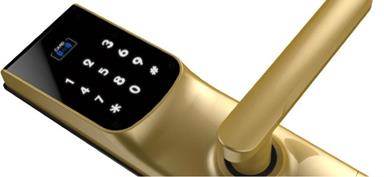 Go Keyless
Convenience is a big part of any busy Singaporean's life, and the keyless feature of Schlage's E-lock will provide you with that. No more fumbling through your bag for keys at the doorstep – a simple touch will grant you access into your home.
The convenience doesn't just end here. The lock has a feature that allows you to register or de-register a user at any time, so you won't have to go through the trouble of redoing the whole process whenever a card goes missing.
Fuss-free Locks
With two models available – SEL 310 and SEL 320 – you'd have no problem finding a lock to suit your lifestyle. SEL 310 allows you to unlock with a tap of the card, or a PIN code, or both.
If you desire to be keyless, go with the SEL 320. The fingerprint lock provides utmost security, and takes the hassle off carrying keys. Like the SEL 310, you can also choose to pair it with the PIN code.
In case of any emergencies, both models can be unlocked by mechanical keys, so you practically have everything covered!
Product Features
Integrate It Into Your Home Interior
Just because it's a lock doesn't mean it can't be part of your interior design. Its sleek and elegant appearance will fit seamlessly into any residence.
Want a classic look? The champagne gold lock will achieve that. Prefer something more modern? Pick the space silver alternative. Whichever one it is, it'll blend with the rest of your colour scheme.
Save $400 when you purchase the lock at the launch price of $888, which is inclusive of installation and a 1-year warranty.
The Schlage e-lock is available at Main Hardware.
Email: enquiry@mainhardwareinternational.com
Tel: +65-6848-4736
Address: 158 Kallang Way, # 02-03, Singapore, 349245
Facebook page: https://www.facebook.com/mainhardwareinternational

Request for quotes and we'll match you with a selection of Interior Designers!
Previous
Gorgeous Loft Apartment Ideas For Your Sky Terrace @ Dawson BTO Flat
Next
How To Go Even Smarter in Your Punggol Northshore Home