Selecting The Right Tiles For Your Bathroom
Interior Design & Decor
2555 views
2555 views
Did you know that bathrooms are the most underrated part of any renovation project? While the mainstream spaces – living room, kitchen, dining and even bedrooms – are given the utmost precedence, the bathroom is usually relegated to the side for later speculation. However, in the end, most people simply select the most desirable fixtures and pair them up with a hodge-podge of tiles, which can undermine the entire home aesthetic. So in order to avoid that, today we will be sharing 5 tips for selecting the right tiles for your bathroom.
Read also: Beware of the popping tile in your bathroom
1. Settle On A Colour Scheme
The first thing you have to do is settle on a colour scheme. There are an infinite number of tile colours in various hues and tints available in the market. If you go straight ahead to a showroom and look around, you'll get confused. So the best way to go about it would be browsing online catalogues and visiting the showrooms after. This way, you can narrow down your options and decide on a colour scheme. This bathroom interior design by Ken Homes showcases an extremely thought-out colour scheme that lends an understated elegance to the entire space.
2. Go For Something Extra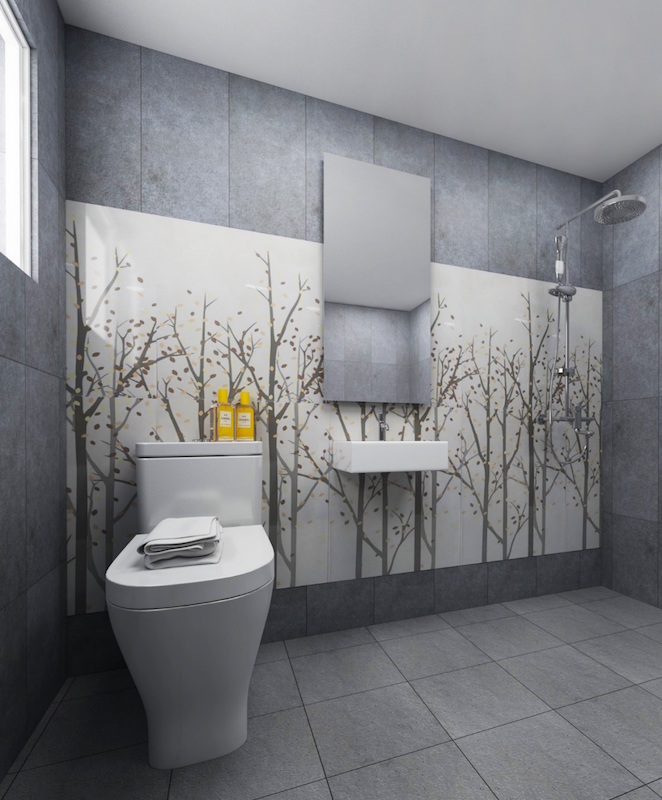 While browsing the market, you'll find that simple, textured tiles are not your only option – you can even go for murals and other patterns. However, this completely depends on the size of your bathroom. If it is too small, then you need to step away from the pattern side. But if your bathroom is large enough to be considered luxurious, then by all means opt for the large, elegant mural-patterned tiles. This classy bathroom design by Ken Homes is the perfect example of how you can harmonise the bathroom size with the tile patterns.
3. Matt Or Gloss?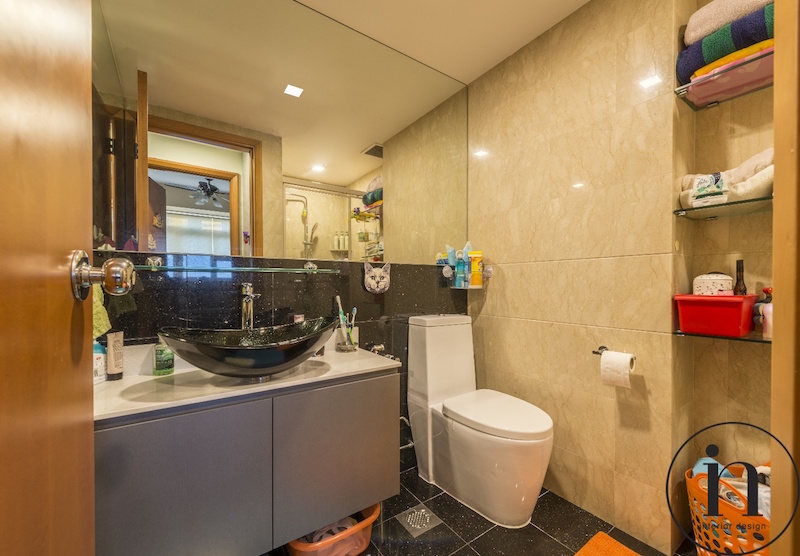 The ultimate conundrum that you'll have to face while selecting your bathroom tiles is whether to go for matt or gloss. In times of such crisis, always think back to what kind of aesthetic you are aiming for. Glossy tiles are usually used to convey a glitzy aesthetic, while matt-finished tiles are all about conveying elegance and sophistication. This bright, glamorous bathroom interior design by In Interiors is the perfect example of how glossy tiles can convey a flashy, upscale appeal. If you're rooting for understated elegance, then you should definitely choose a matt finish.
4. Add Stylistic Value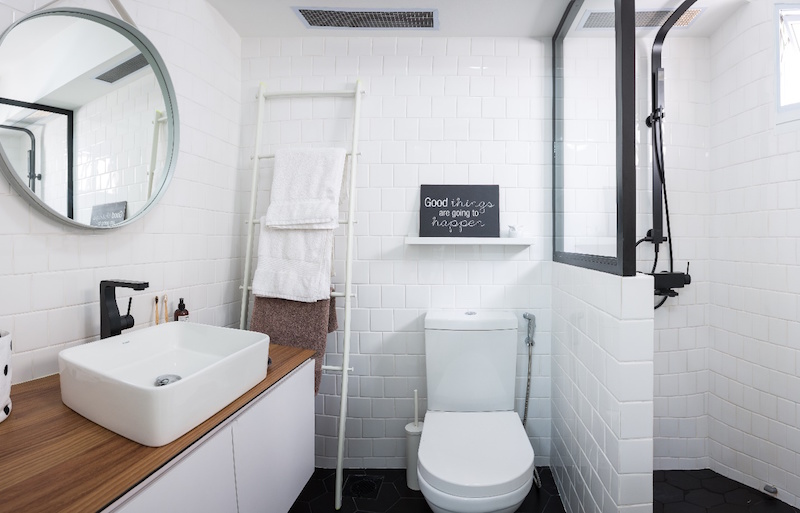 While finishes and colour scheme are extremely important, don't forget to go for stylistic value as well. Square or rectangular tiles are not the only ones you can go for. You can find unique pieces in the market. Subway tiles are the ultimate example of this apparition. You can see how the style really comes off as trendy in the bathroom interior design above. Designed by H2O Interiors, it features a slick, understated appeal that is further enhanced by contrasting fixtures.
5. The Floor-Wall Contrast
There are two types of tiles that you'll be selecting for your bathroom – type one is for floors, while type two is for the walls. Now, you have to make sure that both of these types are adequately complementary. They can't be too diverse, but they cannot be too matchy-matchy either. The slate grey and white floor-wall combo in this bathroom design by H2O Interiors is a great example of how you can use contradictory yet complementary colours to achieve the perfect ambiance.
~
Any tips on tiling and styling your bathroom to share with Renotalk's readers? Share them in the comments below!
Request for quotes and we'll match you with a selection of Interior Designers!
Previous
Five 3-Room Flats With Attractively Spacious Designs
Next
Picking Out The Best Accent Chairs