Selecting Your Dream Theme Just Got Easier
1633 views
1633 views
Unable to decide on a theme for your new house? Can't slot your dream home into any pre-determined category? While the idea of having a mixed bag in terms of design might sound appealing, the execution might to be a nightmare, especially if you are undecided regarding what time of materials and colours you want to have in your house. The "I'll have a little bit of everything" mentality might result in an exorbitant bill and will end up looking visually cluttered.
There are three elements which you can use as a yardstick for determining what sort of décor you want to have in your house. The next time you are on a search for your dream design, you can use these three elements to map out what exactly you want in your house.
Colours
A pristine, all white theme-Ken Home
Soft-toned pastel bedroom-Starry Homestead
This fundamental element will influence the other two elements in this article to come, and is crucial because it is more or less permanent: you can edit the furniture in your house, but how often can you repaint your walls? Deciding on the colour scheme you want is imperative as it sets in stone the aesthetic that will dominate your house, so think twice, thrice, and several times before zeroing in on a few suitable shades. Once you zero in on a single colour, make sure that the rest of the colours you choose fall into the palette of the chosen colour. You want to choose complementary colours, not colours that wildly vary. These tips do not apply of course, if you want a rainbow-shaded house.
Shapes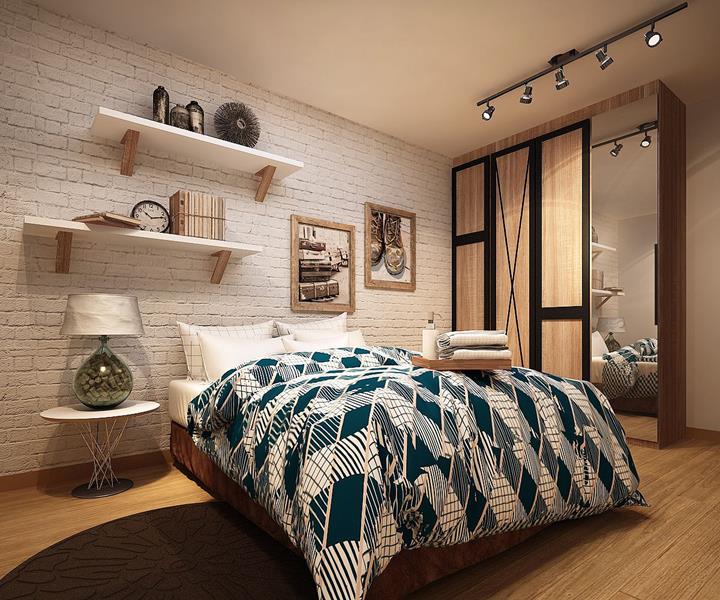 Dimmed lighting, plush bedcovers- Sky Creation
Clean lines and sharp angle- Ken Home
Do you want a sharp, clean and angular look? Or do you prefer a more flowing, unconfined feel for your décor? For a smooth, unfussy look, you can opt for boxy, rectangular furniture with sober colours. For a softer and cozier feel, incorporate more fabrics and textiles into your décor: this will exude a homely feel.
Accessories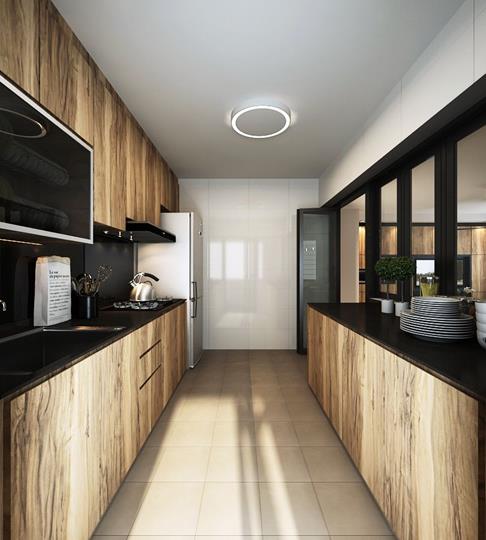 Wooden accents make for a minimalist design: Sky Creation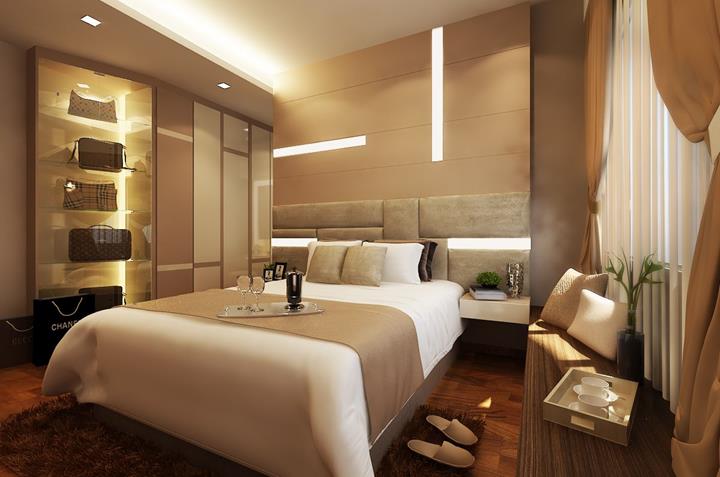 Opulent fabrics and designer accessories - Sky Creation

Once you have decided upon the specifics of the previous two elements, decide upon what accessories you will be using to spruce up the décor. If you like a minimalist feel, you can use wooden elements and potted plants. For a more luxurious feel, incorporate expensive elements such as gold, marble, silk and velvet. For a rugged feel, go for cast iron and exposed brick elements.
Request for quotes and we'll match you with a selection of Interior Designers!
Previous
6 Cool Tips To Organize Your Tiny Home
Next
5 Kitchens That Amateur Chefs Would Love To Cook Up A Storm In