Self-Storage Rental With Work + Store!
Commercial Services
1186 views
1186 views
About Work + Store
Work+Store Space offers a variety of "Work & Storage" spaces and "Self-Storage" spaces of exceptional sizes and features for rental, catering to different needs of any individual or businesses that require small and affordable storage or workspaces to perform simple fulfilment or logistic duties such as e-commerce business, pop-up retailers, e-retailers, event organizers and trading companies.
Our units come in small sizes, with all-inclusive monthly rental rates and flexible rental terms. They are housed in a secured facility where you can access via card system 24/7.
1. Work and Storage Units (From $500/month)
Work and Storage units allow businesses to perform order fulfilment duties and store their goods all in the same unit.
Image © Work + Store
2. Self-Storage Units (From $250/month)
Self-storage units cater to individuals, households, and small businesses in need of de-cluttering solutions to maintain an organised and clutter-free home or business space.
Image © Work + Store

3. Mini Self-Storage Units (Lockers)
Our Mini Self-Storage Units are perfect for individuals who need small storage space in the form of a large locker! Ideal for students to store personal items, documents, and small suitcases.
Image © Work + Store

4. Event Space For Rent
Our available event spaces are widely spread across Singapore and for rental on an ad-hoc basis, for any occasion.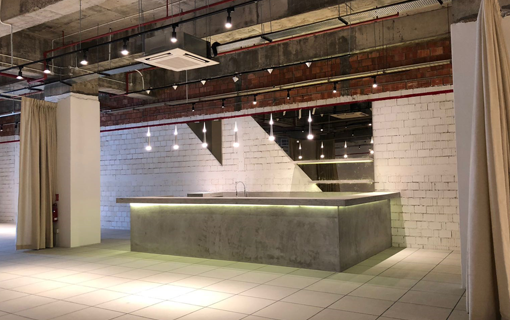 Image © Work + Store

Contact Work + Store for your storage needs:
Website: https://www.workstore.com.sg/space/
Hotline: +65 6578 9966
Whatsapp: +65 8345 9966
Email: space@workstore.com.sg
Facebook: https://www.facebook.com/WorkPlusStore/
Instagram: https://www.instagram.com/workplusstore/
Request for quotes and we'll match you with a selection of Interior Designers!
Previous
Top 10 Furniture Designs For Your Living Room
Next
8 Fantastic Tips For Home Renovation And Extension