Sheet Smart:5 Bedsheet Types To Know About
Interior Design & Decor
3439 views
3439 views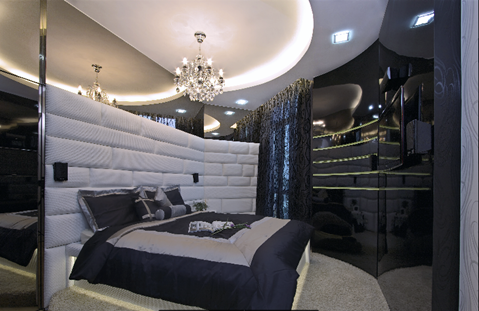 Credits: Northwest Interior
If you have ever gone bedsheet shopping, you would have surely noted the vast amount of colours, varieties and types that bedsheets come in. While the array of colours and shades can be visually arresting, it also becomes very confusing for the shopper. So how does one wade their way through the complex world of world to arrive at the one bedsheet that will ensure many, many nights of solid sleep?
If you value your precious shut-eye time as much as we do, then you need to know about the various materials that bedsheets come in.
Cotton
Source: Pinterest
By far the most commonly used material on this list, cotton is dependable, affordable, sturdy and most importantly, soft. Cotton sheets are also easy to launder, so changing your sheets on a regular basis is seamless. Egyptian cotton is by far the most luxurious, but be prepared to part with a considerable amount of your money.
Silk
Source: Pinterest
"Sleeping between silk sheets" was a phrase oft used to describe the obscenely wealthy. While silk remains expensive, it adds a romantic and luxurious feel to any bedroom because of its lustre. Satin sheets are a synthetic cousin of silk sheets, and are made from a blend of materials such as silk, cotton, and polyester.
Linen
Source: Pinterest
Linen sheets are perfect for warm nights due to their breathability. If you are not big on splurging but still want a good night's sleep on a cozy, luxurious bed, linen is a good option. Hotels often use linen bedsheets, so you can replicate the luxe feel of a suite in the comfort of your own home.
Polyester
Source: Pinterest
While this manmade fibre has various uses, it is also used to make sturdy and affordable bedsheets. High-quality polyester is durable, incredibly easy to launder and is perfect for a chilly night as the material traps heat.
Sateen
Source: Pinterest
Not to be confused with satin, sateen sheets are made from cotton. The fabric's shine and lustre can be owed to the satin that is sometimes mixed in. Sateen bedsheets are luxe in look and feel, and are suitable for both hot and cold climates.
Request for quotes and we'll match you with a selection of Interior Designers!
Previous
Marble-ous: How To Incorporate Marble Into Your House
Next
Romantic Homes: How To Get That Fairytale Look You've Always Wanted