Singaporeans' Go-to Materials When They Renovate Their Homes
Interior Design & Decor
3440 views
3440 views
Not quite sure what materials to use when constructing your new cabinets or wardrobe? Listed below are a few favourites among Singaporeans and how much they can benefit your home.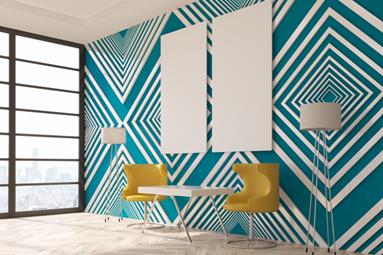 For The Feature Wall
1.Wallpaper
Wallpaper is one of the cheapest options for a feature wall, and homeowners are also spoilt for choice because of the wide variety available in the market. However, Singapore's humid climate may cause wallpaper to fray easily, making it a less durable option in the long run.
2. Brick Walls
Brick walls are fast becoming a popular choice among Singaporean homeowners. You don't necessarily have to stick to the original colour of the material either, and can instead paint over it. Or, alternatively, you can use tiles to replicate the look.
3. Special Effects Paint
Marbled slabs are beautiful but they can be a tad too costly. Special effects paint is a great substitute that produces a similar effect, and other effects like velvet and line can be created with this range of paint too. The end results are completely realistic – as long as you hire a professional with ample experience in this aspect.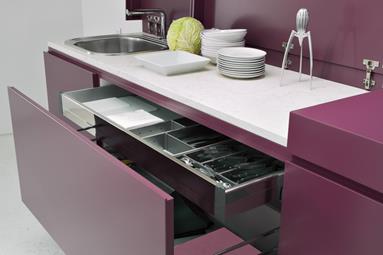 For Kitchen Cabinets
1. Wood
Wood – especially maple – is probably the most popular material for kitchen cabinets. It offers natural beauty and provides a more rustic feel, and sometimes you'll even come across options that contain unique and intricate carvings on them.
2. Aluminium
Aluminium is a pretty modern pick and looks incredibly elegant. Besides being lightweight and non-toxic, aluminium is also rust resistant, making it a highly suitable choice since the cabinet will probably be in constant contact with water.
3. Laminates
Laminates cost lower than most materials, but it may bug some homeowners that they technically aren't the real deal. However, they're available in a slew of different designs, making it easier for mixing and matching within your home.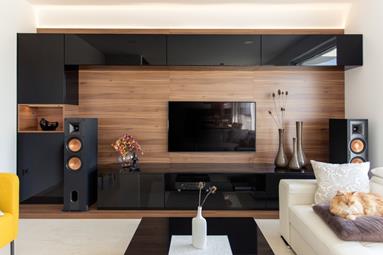 For The Television Console
1. Wood
Wood is extremely long-lasting and it's also really stable. Homeowners who have young kids can rest assured the television console won't easily topple over if their children were to accidentally run into it during playtime.
2. Glass
Because of its minimalistic look, glass is suitable for homeowners who prefer a clutter-free space. It also puts more emphasis on the electronics you place on the console – especially if you wish to show off the sleek, up-to-date products you recently bought.
3. Metal
Metal is one of the sturdiest options for a television console. Metal consoles also tend to come in novel, modern designs, perfect for homeowners looking to put together a trendy abode or futuristic home.
For The Wardrobe
1. MDF
Medium-density fibreboard, or MDF in short, is much preferred these days. It's economical and pretty durable, and smooth enough for paint to be coated on beautifully. Its edges are also smooth, ensuring there will be no splinters along the wardrobe's surface.
2. Plywood
Plywood is one of the more expensive options, but it has high resistance to water exposure and can withstand harsh temperatures. These qualities mean your wardrobe will definitely be more durable, and even with rough treatment it won't easily give in to wear and tear.
3. Honeycomb
Honeycomb is commonly used for wardrobes, usually sandwiched between plywood or melamine boards. It produces minimum warping and contains good shock absorption qualities, and the best part is it's environmentally friendly as well.

Request for quotes and we'll match you with a selection of Interior Designers!
Previous
Would You Try Special Effects Walls?
Next
The Wanderlust's Home Inspiration