Sneak Peek of the Highly Anticipated New Product Line From LG
Home Appliances & Tech
7842 views
7842 views
Everyone is talking about the latest television sets LG is launching in April. Lauded by various media channels, you will never watch television shows the same way again with one of its new models, the 4K OLED TV.
4K OLED TV
Designed to wow the UHD purist, OLED comes with crystal clear resolution that is made possible by self-emitting pixels, through which each pixel produces its own illumination rather than dividing light sources from outside. This results in an authentic, true-to-life experience that you just have to see with your own eyes (like we did!).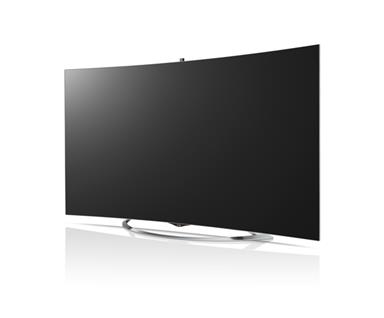 OLED's curved panel provides optimal television viewing from every position of a room. We were also impressed at its seamless display and how the image was still of superior quality even with the slight arcs. This will make all the television sessions with your family deeply engaging.
Good news for people who do not have television cabinets, the OLED TV can be mounted onto the wall!
Here's an infograph with the specifications of the 4K OLED TV: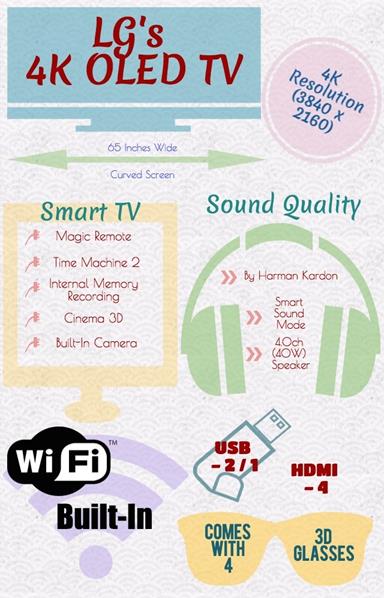 Cannot wait to get your hands on this exciting television set? It will be released in the market in April so do remember to check it out then!
Price: 65" - TBC
Super UHD TV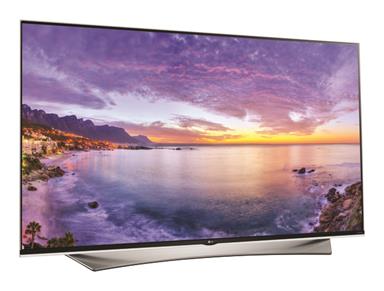 Joining the sensational TV lineup is the Super UHD TV, a model that features LG's ColorPrime panel. You will be able to see beyond colours of the rainbow, as it is able to deliver a broad range of hues and tones. Besides the outstanding image display Super UHD offers, it also has an ultra slim screen that just measures 8.5mm.
Prices:
65" : $7,199
55" : $5,699
Both television models come with exceptional sound systems from audio expert Harmon/Kardon. Expect to be blown away by the Dinosaurs' roars when you watch Jurassic Park with their high-quality speakers.
LG Music Flow Wi-Fi Speakers
If the release of the brand's exciting television lineup isn't enough, then the launch of its smart wireless music speakers will make even the most discerning of audiophiles buzz with excitement. Together with the Music Flow Player App for smartphones, this speaker brings convenience to a higher level. The brilliant App allows users to play tracks from their own collection as well as music streaming services like Spotify, Deezer, and TuneIn.
Experience the uninterrupted flow of music with its Auto Music Play function that detects music from devices within one foot of the speaker. You will be able to move around the house without any connection interference!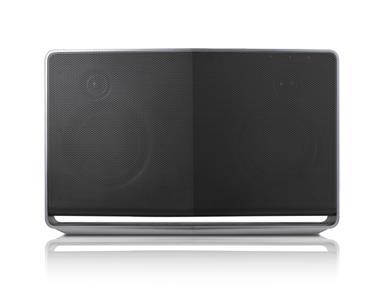 The Multi-room Mode can be operated with multiple speakers, so users can choose to play the same song throughout the house or different songs in each room.
Adding to the convenience is the latest Bluetooth function, which can connect up to 3 Bluetooth devices at one go, and even allows fuss-free switching between them.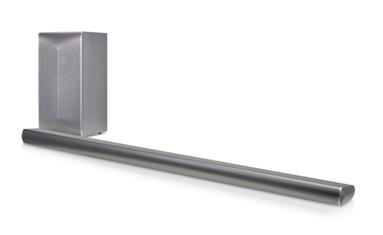 We absolutely love how the Music Flow Speakers literally lets music flow wheverer we go. Now we are able to create soundtracks and just go about with our daily tasks at home!
Prices:
Series

LG Music Flow Wi-Fi

Soundbar

LG Music Flow Wi-Fi

Soundbar

LG Music Flow Wi-Fi

Speaker

Channel/Output

7.1ch 700W

Wireless Subwoofer

4.1 ch 360W

Wireless Subwoofer

70W

Price

$999

$699

$599
Series

LG Music Flow Wi-Fi

Speaker

LG Music Flow Wi-Fi

Speaker

LG Music Flow Portable

Bluetooth Speaker

Channel/Output

40W

30W

20W

Price

$449

$299

$179
LG G Flex 2 Smartphone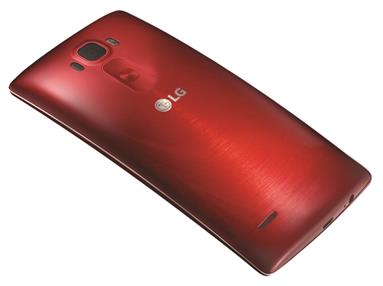 As if LG hasn't already made our jaws drop with the new products, in comes the G Flex2 smartphone, which was released on the 14th of March. The phone is gorgeous in real life and has a nice grip, plus it comes with a lot of new functions such as faster performance and improved screen display.
If you remember the 'self healing' back cover from the first G Flex, you will be delighted to know that the healing time for this latest model is just a mere ten seconds! We were in awe while watching the demonstration, and you definitely have to see it for yourself.
Request for quotes and we'll match you with a selection of Interior Designers!
Previous
Guide to Owning a Built-in Wardrobe
Next
6 Unconventional Ways to Decorate Your Easter Eggs That You Haven't Thought Of