Society of Interior Designers (SIDS) 2019 Symposium 1: An Exploration Into 'Designing Spaces, Changing Lives'
Living & Lifestyle
1708 views
1708 views
SIDS calls for more membership as regional interest grows in the Interior Design industry.

The Society of Interior Designers, Singapore (SIDS) held its fourth annual Symposium at 'The Designers Gallery' in Oxley Bizhub on 25th May. The yearly event assembles the foremost authority in design, spanning academics, practitioners, students in interior design, and industry stakeholders.
Themed 'Designing Spaces, Changing Lives', this 2019 symposium concentrates on areas where Interior Designers (IDs) can come together in creating an inclusive, liveable space in Singapore and the region.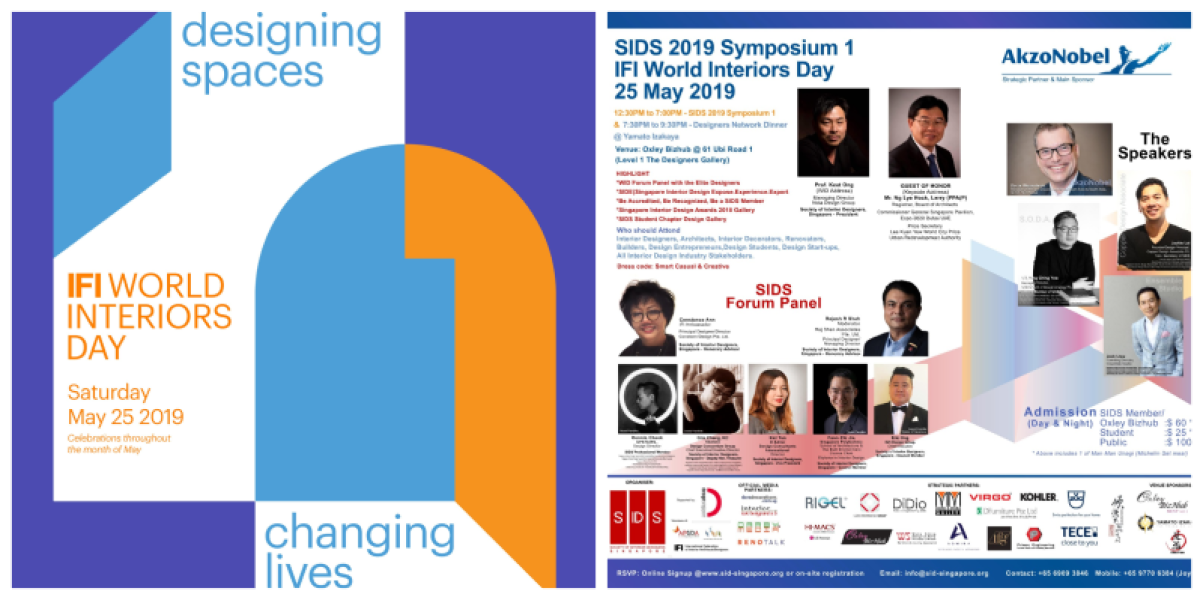 Accreditation Importance
Held in conjunction with
World Interiors Day (WID) 2019
, the symposium began with a keynote address by the Guest-of-Honour, Mr. Larry Ng Lye Hock. A Registrar with the
Board of Architects
, he urged for greater internationalization for Interior Designers in Singapore.
Noting that IDs are professionals in their field, Mr. Larry Ng suggested that one of the ways SIDS can fully realize the industry potential is by having an accreditation program that will bear significance within the ASEAN member states.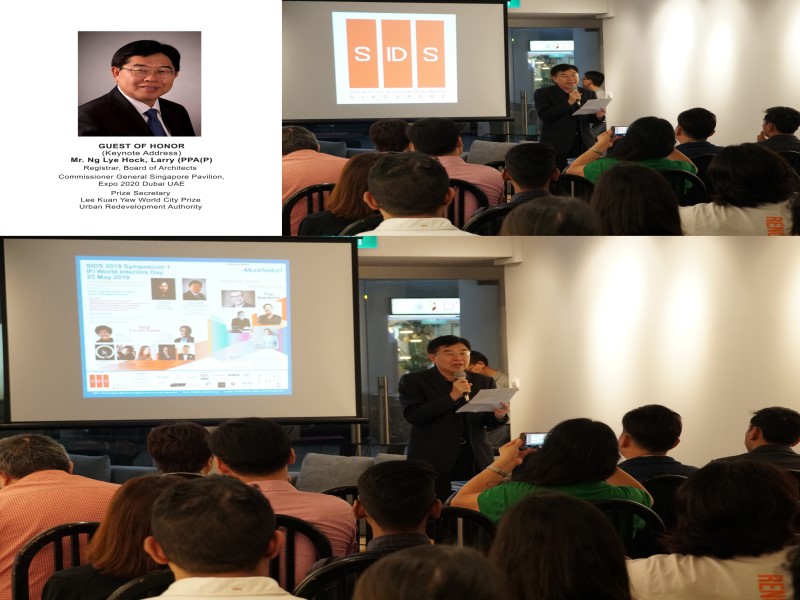 Mr. Larry Ng Lye Hock addressing participants   

The Ambassador for The International Federation of Interior Architects / Designers (IFI), Miss Constance Ann, echoed this sentiment in her speech when she suggested that through accreditation, industry experts can pose a positive change in shaping future policies.
She highlighted the importance of each member in SIDS and applauded how their designs and expertise is helping to create livable spaces in Singapore. She further emphasized how events such as the WID and the SIDS Symposium are crucial in bringing together like-minded practitioners for a day of education, networking, and sharing.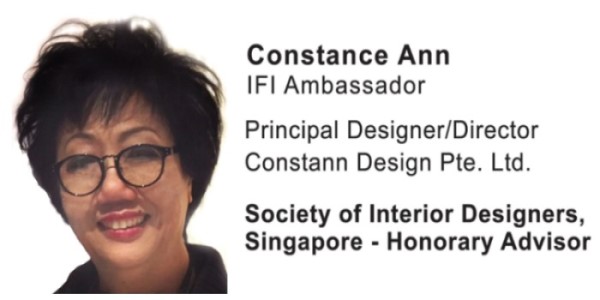 Mr. Cris Cheng, Chairman for WID Singapore, further explained that events such as the SIDS Symposium is a powerful platform to impart knowledge. This is especially so after the setting up of SIDS Students Chapter in January this year.
He further explained that, in celebrating World Interiors Day, the mission is to showcase key industry players. Initiatives such as a knowledge sharing session during the symposium, he reasoned, would motivate future designers and those who are just starting in the industry. 
Transformation Roadmap
As the industry continues to make further collaborative exploration in the region, the President of SIDS, Prof. Keat Ong, urged more industry players to come on board as members. In his opening speech, he stressed the role SIDS plays in providing opportunities for members to showcase their expertise overseas.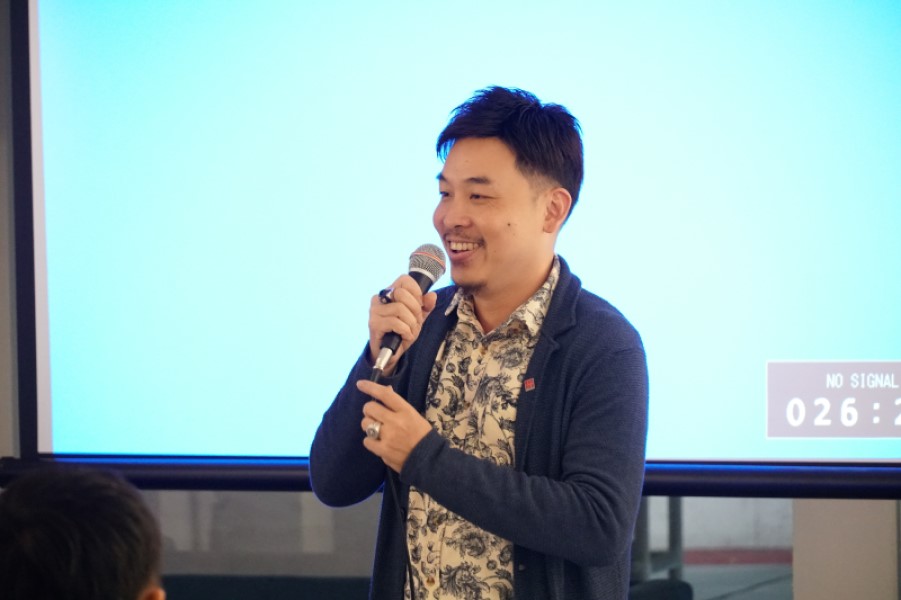 Professor Keat Ong   

In what he termed as the Industry Transformation Roadmap, he foresees SIDS taking an active role in bringing together other ASEAN members in uplifting the industry.
This is reflective of the plans SIDS have with China. A line of activities is in the pipeline to bring more members to the state where they can share their knowledge with budding designers. He hoped for more participation locally and welcome future members to ride this enriching transformation together with SIDS.  
Speakers Expertise
Participants of the symposium were treated to a knowledge sharing session by four speakers from a range of disciplines.
Mr. Oscar Wezenbeek, Managing Director of Akzo Nobel Paints (Singapore), started the session by posing a question that jolted participants to sit up and listen – "Imagine a world without colors?"
In one of his presentation slides, a video on a social experiment proves that many of us are moved and influenced by colors. Another illustration in a medical setting showed that the colors on the walls could help to reduce the stress levels in patients.
The second speaker in the series was Mr. Jackie Lai, the person who designed the renowned 'Turn 23 Lounge' at the Singapore's Formula One Grand Prix in 2018. He shared the challenges he faced in having to complete a project within a short time frame and the constraint in coordinating with other agencies involved.
Mr. Lai pointed out, the life of a designer is full of challenges, and no two days are the same. Aspiring designers can take comfort that after each successful assignments, they will enjoy a sense of satisfaction on top of other tangible rewards.
The third speaker brought participants into an intellectual journey when he shared about 'The 5 Languages of Design'. A council member with SIDS, Mr. Tung Ching Yew, reiterated the contemporary understanding of design terminology.
Applying the five terms of; Narrative, Emotive, Empathetic, Exploration, Belief, in his works, Mr. Tung explained how these five terms had allowed him to produce award-winning masterpieces in the local design fraternity.
Introvert and fastidious are the typical characteristics of an established designer, as described by Mr. Jack Liew, Founding Director of the multidisciplinary Ensemble Studio. Presenting as the fourth speaker, he observed that the experiences a designer goes through would shape them into someone that will concentrate on not only the design aspects of their work but also the fine details of their designs.
Mr. Jack Liew advised young designer not to stray into a specialization in the early stage of their career. Instead, he reasoned, these designers should inculcate perseverance while exploring the different pathways the design paradigm can offer.
Clockwise: Mr. Jackie Lai, Mr. Tung Ching Yew, Mr. Oscar Wezenbeek, Mr. Jack Liew      
Interdisciplinary Discussion
The centerpiece of the symposium was a multidisciplinary panel discussion led by industry experts. Topics covered by the panel included the impact design decisions have in making livable spaces in Singapore and how designers continuously involve end-users in the design process.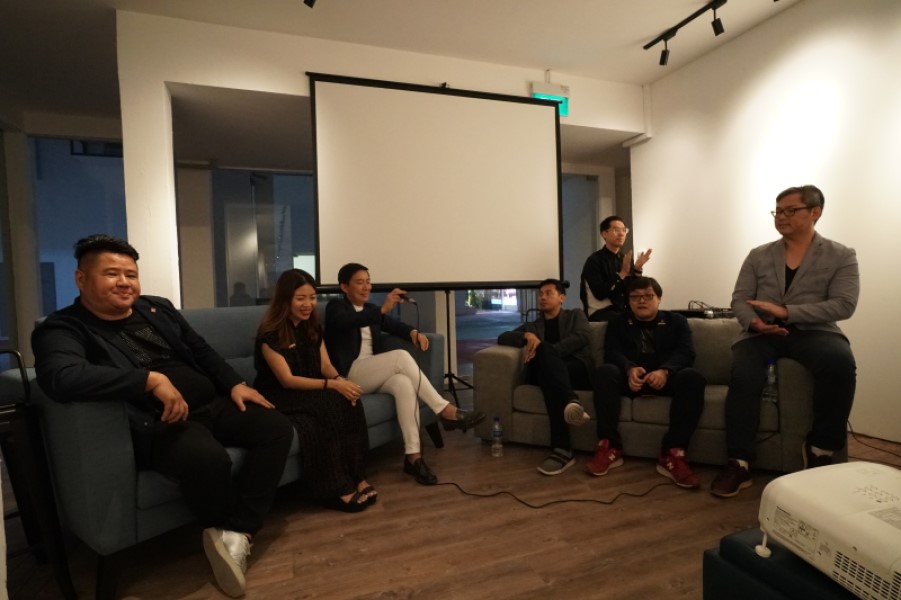 Panelists from L to R:
Mr. Eric Ong, Miss. Kat Tan, Mr. Jack Liew, Mr. Jackie Lai, Mr. Fann Zhi Jie, Mr. Cris Cheng, Mr. Tung Ching Yew 
Panelists presented best practices on active engagement with the broader community and in particular, the success of fundamental design principles. SIDS has addressed this concern by establishing a student chapter in their fold and hope that through this initiative, design elements can resonate better with the younger generations.
To a question posed by a participant on the setting up of the student chapter, Mr. Fann Zhi Jie, leading lecturer of Singapore Polytechnic School of Architecture & The Built Environment, confirmed that SIDS had assisted in crafting the suitable design curriculum for students.  
Recognition
In between sessions, the Vice-President of SIDS, Miss. Kat Tan awarded partners and students with certificates in recognition of their contributions and achievements. One of the recipients was quick to recognize the role SIDS had played in shaping his professional career and hope for others to emulate this opportunity.
As the symposium draws a close to indulge in a specially catered 'Michelin Set Meal' dinner, one can expect the future of the design industry in Singapore to be an exciting one. With local designers establishing a stronger presence both locally and the region, the expectation of building an inclusive, liveable space will become a reality. Indeed, the dawn of designing spaces changing lives is here.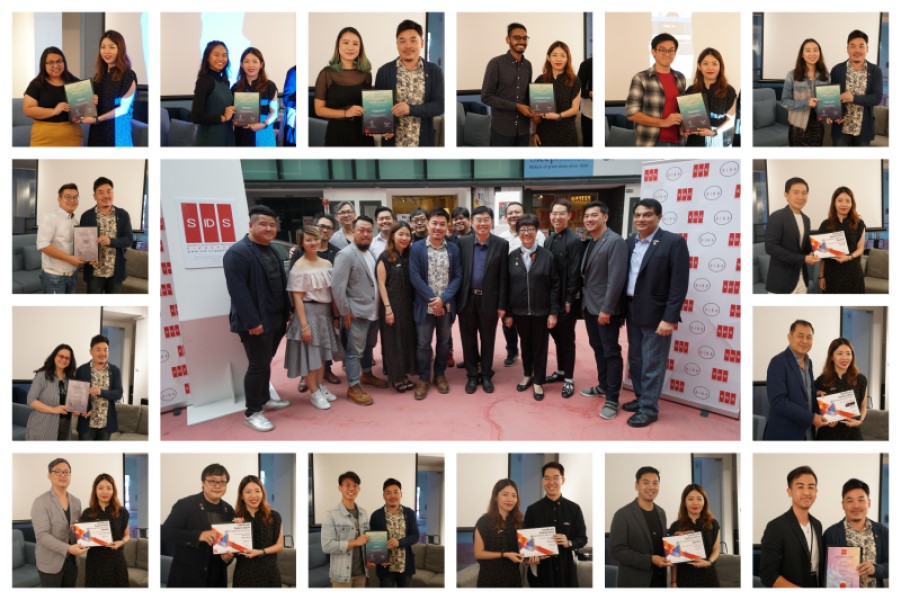 The Society of Interior Designers Singapore (SIDS) 2019 Symposium 1, based in Singapore, is the only membership organization bringing together, Interior Designers, Architects, Interior Decorators, Renovators, Builders, Design Entrepreneurs, Design Students, Design Start-ups, to define, teach and promote best practices in the vast design industry landscape.  
Media Contacts:
RenoTalk Pte Ltd
Zee Noor, Editor
Office: (+65) 6816 2006  
Request for quotes and we'll match you with a selection of Interior Designers!
Previous
5 MUJI Furniture Sets to MUJI-up Your Home
Next
5 Reasons Why Your Career Advancement Depends on Home Environment