SONY: The Best Audio Tech for The Year 2018
Home Appliances & Tech
1586 views
1586 views
Tech lovers, may I have your attention? Sony Corporation has come up with a great line-up of their latest products featuring cutting-edge audio technology.
To add on to the already vast amount of technology they have up to date, here's a list of 5 gadgets you want to purchase this Christmas.
Put your 5-year-old headphones down, because I am about to drop a bomb on every piece of the new Sony items. Stay tuned!

WH-1000XM3



First is
WH-1000XM3
,
the newest addition to the 1000X series of
wireless noise cancelling headphones.
If you loved the previous 1000X series, gear up because you're gonna be literally blown away by the all-new WH-1000XM3.  
Blocking more ambient sound - Noise cancelling Processor QN1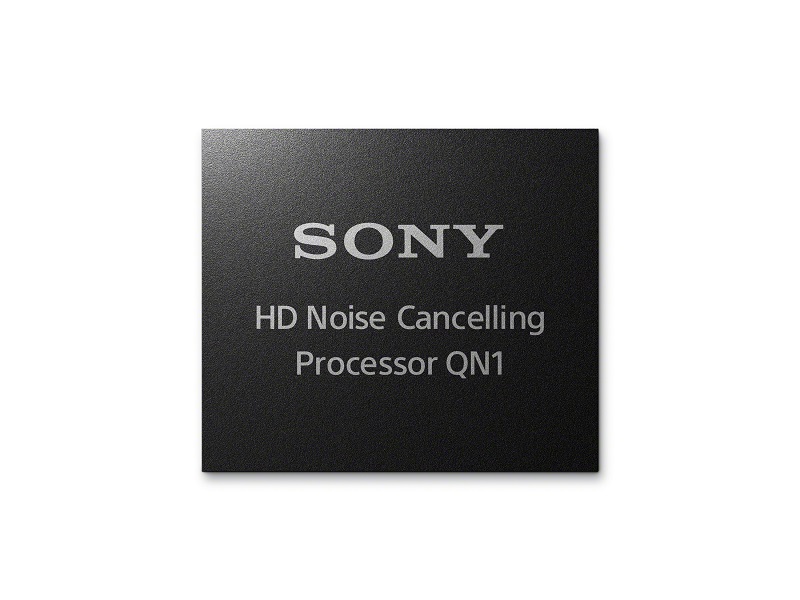 Just when you think, noise cancellation technology couldn't get any better, the 1000X series is now four times better with the newly-developed Noise Cancelling Processor QN1.
Studying while enjoying your favourite album of Ariana Grande but finding it hard to focus with the street noise and human voice in the background?
Compact with a Dual Noise Sensor Technology, it captures ambient noise with dual microphones and cancels the noise.
I believe they can fly~! (Bet you sang that part now didn't you?) You got that right, these headphones are made to fly. The Atmospheric Pressure Optimising feature of this headphone allows the noise cancelling performance to also adapt to high altitudes. How amazing is that?  
For you to experience exquisite
High-Resolution Audio
, this headphone is geared up with a
40mm driver unit
with a
Liquid Crystal Polymer (LCP) diaphragm.
Moreover, it is able to handle heavy beats and can reproduce a full range of frequencies up to 40kHz.
To simplify, it allows you to fully experience your favourite David Guetta's song to the fullest. The HD Noise Cancelling Processor QN1 also produces stunning high sound quality because it has:   
32-bit Audio Signal Processing
DAC with Amplifier functionality   
You think we'd be done by now. But the amazing features goes on. 1000XM3 has activity recognition feature.
Adaptive Sound Control
detects your physical situation.
With 3 auto mode-changes for the 1000XM3's, you can hear all ambient sounds together with music when walking, hearing the announcement and also when travelling by train or bus. This smart listening experience is enabled by the SENSE ENGINETMii.
Also, you can customise to your preferences with the Sony | Headphones Connect app.  
Quick Attention Mode
lets you hear what's going on around you
without taking your headphones off.
You can basically talk to people with your headphones still on, just by simply
placing your right hand over the right housing
to decrease the music volume.   
Also, with the Customisable Automatic Power Off function, you will be able to cancel all noise even without plugging into a device. If you're on a long-haul flight, you can rest peacefully with these amazing headphones on.  
Easy, practical, comfortable
The 1000XM3 now has a
slimmer silhouette
and are
lighter
. Thanks to deeper earcup and a thicker headband cushion, they are now very comfortable to wear.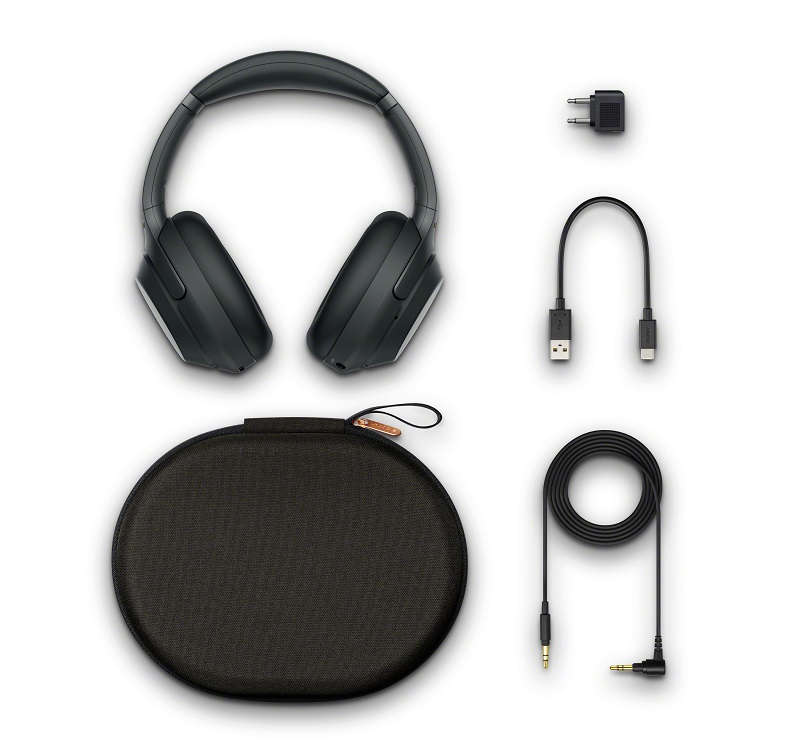 For the fashion-conscious peeps, I got you! The 1000XM3 not only feels good, it looks good! It comes with a stylish fabric case and two eye-catching colour options of black or platinum silver with gold highlights.
Besides offering 30 hours of battery life with Noise Cancelling and BLUETOOTH® connection, the 1000XM3 headphones have an upgraded Quick Charging function.
Voice calls are also made clearer, with the introduction of multiple microphones, ideal for hands-free conversations.
Specification sheet
Get your hands on these babies because they are available in Singapore from September 2018.
Preorder of WH-1000XM3
WH-1000XM3 Pre-order dates –

6th September – 19th September 2018

(in 

conjunction with COMEX

Preorder Mechanics:

Limited Edition Sony x Porter International Tote Bag

(worth 

$199)

WH-1000XM3 launch price: $549
WF - SP900



The WF - SP900, the wireless sports headphone
brings you the freedom to listen to music
anywhere, anytime
. When I say anywhere, I mean even in the middle of the ocean.
Just keep listening, just keep listening~
Enjoy listening to your
"Workout Playlist"
for three hours! (up to 12 hours with charging case) when you connect the WF-SP900 to your smartphone or PC via BLUETOOTH®.
No device? Worry not, the WF-SP900 comes with a 4GB memory on-board which allows you to enjoy up to 920 songs and six hours of battery life!
Moreover, this pair of truly wireless headphones is also NFCTM compatible for convenient pairing.
Enjoy music in places it's never been before
Have you ever thought "A little music will be perfect right now." whilst enjoying your swim or hike. This sport headphones are
wireless, waterproof
and
dustproof
!
On top of that, it is also resistant to salt water. With IPX5/8  and IP6X ratings, the earbuds allow you to swim in the pool or the sea up to 2m depth and also dustproof, which makes these headphones a great sports companion.
Did I tell you these are washable too? Yes, you read that right. You can clean them after your 3 hours, sweat-filled workout.
The WF-SP900 comes in four colours which are black, white, yellow and pink. These headphones are also very adaptive to the activity you're partaking as they come with four sizes or earpieces and three sizes of arc supporters to choose from.
The WF-SP900's are durable and stylish despite their small size, yet still deliver crisp, clear sound thanks to the newly developed Sony original Balanced Armature driver units - letting you enjoy your favourite tunes when enjoying sports.  
Packed with an intuitive
OS
with tap
button
, you can easily turn the volume up or down by double tapping and play, pause, skip to next song etc with the buttons.
Additionally, the free Sony | Headphones Connect app can be used to adjust the sound settings of your buds.
You can choose to have Ambient Sound mode on or off, and likewise Quick Sound settings. Also, you can use the Sony | Music Centre app to view and play songs for music playback.
To transfer songs to the on-board 4GB storage, use the Sony | Music Centre app for PC via USB Type-C cable included in the box. You can use the cable to charge the charging case as well.
The GoogleTM App and Siri can be activated with WF-SP900 headphones when connected to your smartphone. The WF-SP900 will be available in selected Asia Pacific countries from October 2018.  
XAV-AX3000



I know how you all love a great audio in your car. What's a road trip without great music? Even just a short trip to the mall, we need music!
Adding more variety to its successful in-car audio range, Sony introduces the new XAV-AX3000 with a bigger screen and updated smartphone conversion.  
Smartphone connectivity to make your journey easier
I know how annoying it gets when it's so hard to connect to the car audio sometimes. This audio tech though. Let me elaborate;
XAV-AX3000 enables smarter driving and aids navigation, communication and playing music from your phone with
voice control
.
All you need for this is:
Apple CarPlay

- for Apple users

Android Auto

- for Android users
Apple CarPlay
and
Android Auto
is a smarter, safer way to use your phones in the car. CarPlay seamlessly integrates iPhones with the car audio's display and controls.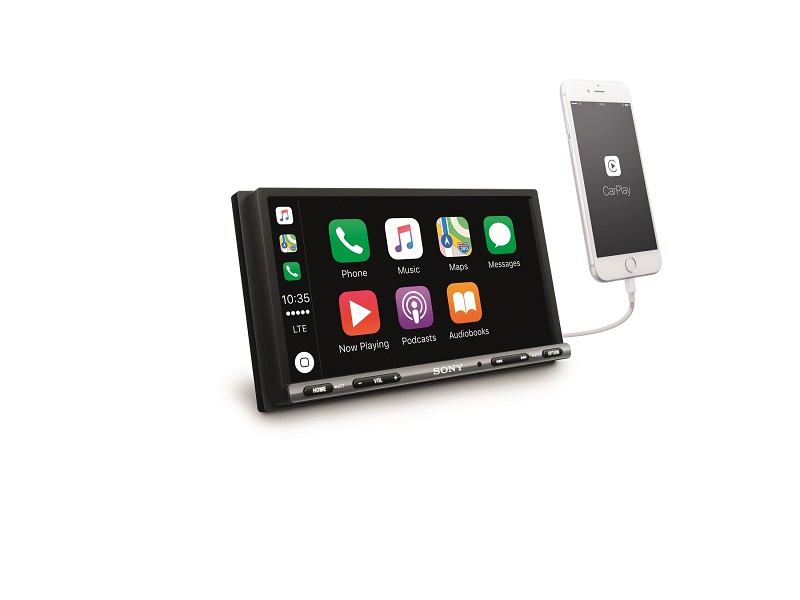 Hands on the wheels and eyes on the road. With the amazing XAV-AX3000, you can now make phone calls, access music, send messages, get directions for traffic easier!  
High quality sounds made for you
With 4x55W high power output, this AV receiver will have you singing your Sam Smith favourite song whilst enjoying the
EXTRA BASSTM3
without engine noises in the background.
The sound optimization on this thing is amazing! Why? Because it has DSO (Dynamic Stage Organizer) which creates a more vivid sound as if a speaker is just right in front of you.
On top of that, the receiver is also FLAC audio file compatible via the USB terminal meaning it plays your song without losing its quality.
It is also very futuristic: the 3-pre out connectivity can build a full acoustic system including external amplifiers, subwoofers and more for even louder and powerful sound reproduction.  
The rear bodywork of this device is designed with
single-DIN dimensions
that give enough room for a neat finish.
The new quick wake up design has fast activation so the system will be ready as soon as it is turned on. Easy peasy. No need to hang around for your directions to start or radio to play.
The ergonomic key terminal is designed with drivers in mind as it minimizes distractions when you are behind the wheel.
With the use of a rearview camera relating to the reverse gear, you can be worry-free when parking as this is particularly useful for those tight and testing parking spaces.
For those who are not in need of Android Auto, Sony is offering the XAV-AX1000 with 6.2" Clear Responsive Touchscreen and Apple CarPlay, together with the rest of unique to Sony feature such as 55W x4 power output, EXTRA BASS, DSO and quick wake up design, providing excellent sound quality and upgraded usability.
Price and availability of the XAV-AX3000 and XAV-AX1000 will be announced at a later date.
For more product specifications, click on this link https://www.sony-asia.com/electronics/in-car-receivers-players-products/t/in-car-receivers-players
Sony's Signature Series represents the conclusion of Sony's most refined technologies in pursuit of sound excellence.
The Signature Series includes:  
DMP-Z1

- digital music player

IER-Z1R

-

in-ear stereo headphones

BRAVIA® MASTER Series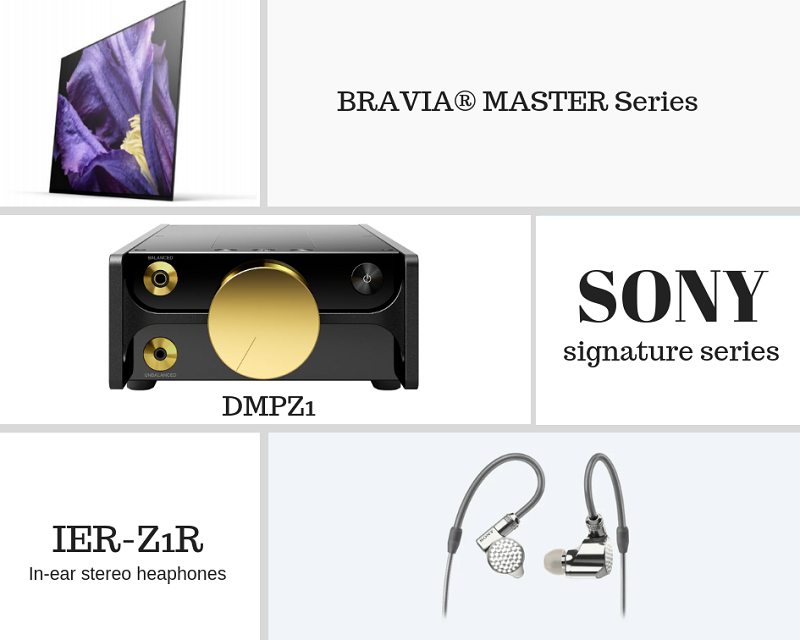 In the
audio category
, Sony added the
DMP-Z1 digital music player
and the I
ER-Z1R in-ear stereo headphones
.
DMP-Z1 utilises a high-output analog amplifier and a unique independent power system to deliver the ultimate sound.
IER-Z1R boasts a frequency response of up to 100 kHz playback for an unprecedented level of immersiveness.
As for the TV category, Sony announced the launch of the BRAVIA® MASTER Series in Europe from September, which seeks to fully convey the creators' intent as originally envisioned.
The A9F series of 4K OLED TVs are equipped with the Picture Processor X1TM Ultimate. Which means it features twice the real-time processing capabilities of the current high-end models.It brings out the very best of OLED and LCD display features.
That's about all the amazing audio techs that Sony has, for now! I am pretty sure Sony is going to come up with more amazing, groundbreaking audio technology in the near future.
Now, I hope you have something in mind for that Christmas present after reading this article. Make sure to stay tuned! If you'd like to find out more about Sony's products and services do visit their website.   
If you fancy articles like this, check out :
Request for quotes and we'll match you with a selection of Interior Designers!
Previous
7 Must-Have Features of A 'Crazy Rich Asians' Home
Next
The OSIM uLove 2 Massage Chair: A Therapeutic Touch