Stylish Space - Gallery Glamour
Interior Design & Decor
17302 views
17302 views
Keeping true to its clients-first approach in service, 3D Innovations' sprawling showroom allows homeowners to enjoy a sensory experience of their works.
Incepted in 1982 as Chern Hock Renovation, 3D Innovations is a far cry from the small company that it was 30 years ago. Its origins as a one-stop solution for interior design and renovation remains until today; but the company now provides a far-reaching scope of services that includes their very own carpentry workshop. Forging solid customer relations is at the essence of what makes this establishment a success. "We adopt a clients-first approach to business," explains Darren Tan, Director of 3D Innovations. Apart from conjuring great design crafted for each family, they also provide smart solutions to accommodate to their needs. "In fact, we have received numerous testimonies based on our service ethics," he continues. A visit to their showroom proves the company's superior craftsmanship and creativity in design. Homeowners can simply stroll into the space to appreciate the aesthetics and function of each work.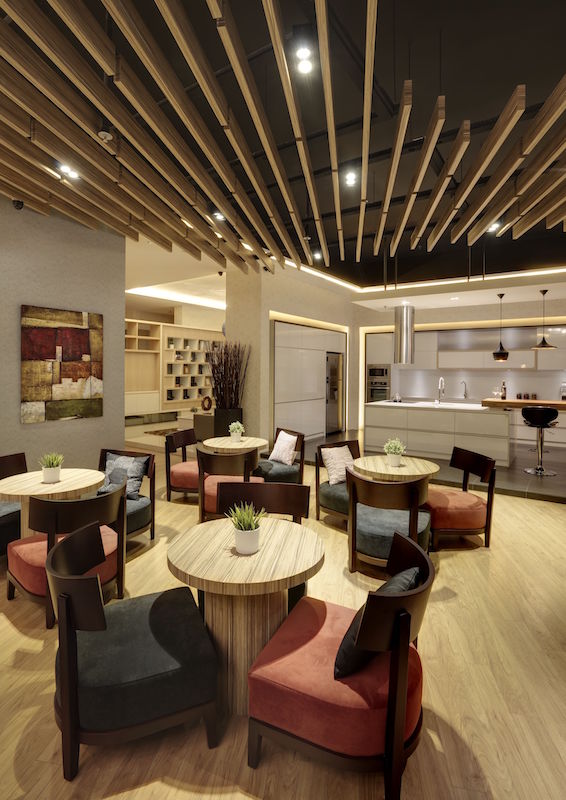 Dot your lawn with these gorgeous sets that mimic Nature's beauty.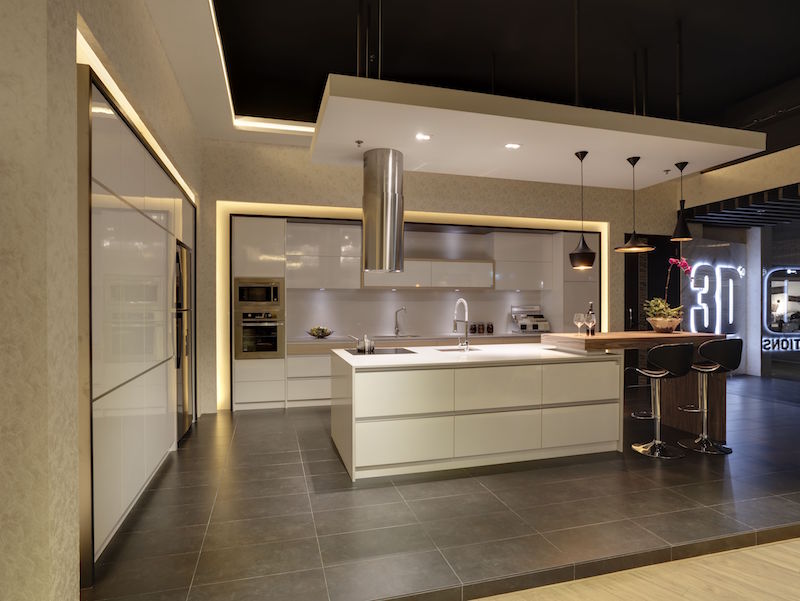 The dining table that extends out from the wet kitchen area makes a great place for family to mingle and steal a bite of what's cooking.

This customer-oriented company ensures that every homemaker can discover the perfect interior that's exclusively tailored to budget and lifestyle needs.

Slightly tinted mirrors at the back of each shelf reflect a hint of light – and tease with its bit of reflection.

This breathtaking living space doesn't appear overwhelming thanks to the careful choice of subdued colours. Sumptuous fabrics and materials spell splendour, while the luminous ceiling masterpiece anchors the lavish look effortlessly.
"The purpose of this showroom is to illustrate to homeowners that not only are we big on creativity, we are also able to fuse form and function seamlessly together."
No more wondering how your ideas might look like in reality. Here, you have the liberty of experiencing a design in its full glory.
A walk-in wardrobe is every lady's (or sensitive new age gentleman) dream come true. A chandelier infuses opulence and lights up your very own 'boutique'.
The magic is in the details. Luxurious accents like the velvet settee, textured wall-covered headboard, and plush carpeting make for a boudoir-like style.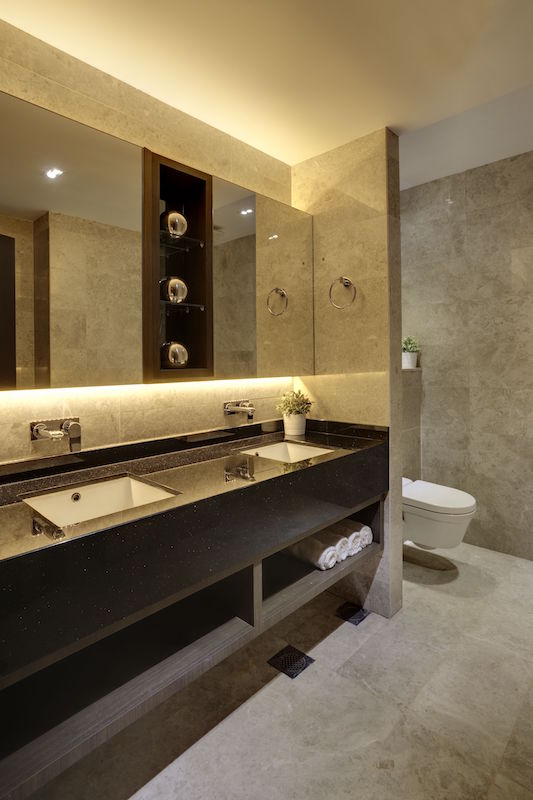 Reflecting a first-class hotel's restroom, the neutral tones and strategic lighting make this a great place to unwind.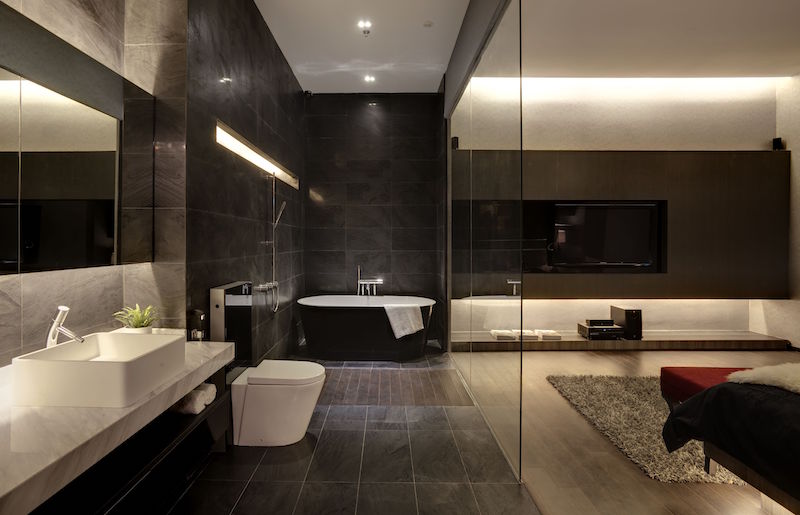 The deep, sultry palette of this cavernous bathroom is subtly illuminated by cove lighting at the underside of the vanity, as well as along the entire span of the wall.
You can also find this article here: https://www.msn.com/en-sg/lifestyle/lifestylegeneral/stylish-space-gallery-glamour/ar-BBKuVQv
Request for quotes and we'll match you with a selection of Interior Designers!
Previous
Stylish Space - High Style