Stylish Space - The Show Must Go On
Interior Design & Decor
28215 views
28215 views
Despite his packed schedule, the super talented Mark Lee persists on dedicating his precious time to his home's renovations (done by Weiken.com) – to ensure his kinfolks are comfortable, happy and kept close together. 
Who stays here
TV presenter Mark Lee and his family
Space
Five-room condominium at Upper Thomson Road
Size 
2680 sqf
Actor, TV presenter and local celebrity Mark Lee unerringly knew what he wanted when he was out scouting for a new apartment last year: it had to comfortably house his family of five, as well as his sister and mother. "A landed property is definitely large enough for all seven of us, but I dislike how the separate level of space divides us," explains Mark.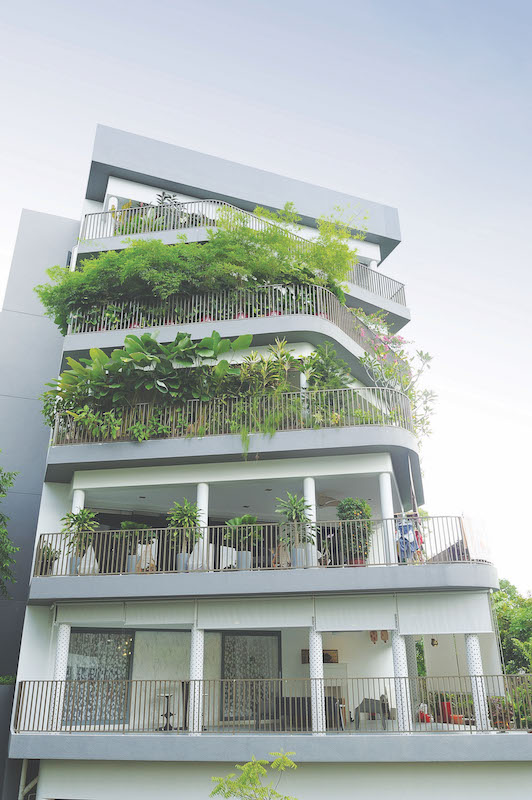 The five-room condominium apartment they are currently residing in fits the bill – and Mark had no qualms splashing out the cash when he first spotted it. "All that matters is that my loved ones are able to interact with one another easily, yet they are able to retreat to the privacy of their own rooms," he says. 
First Impressions
"I loved the apartment's expansive space, but I knew a lot of work had to go into making it a more pleasant place to stay in," states Mark when he saw how the dark grey floor tiles that dominated the house made it feel gloomy, and that a huge six feet long kitchen island restricted freedom of space.
In a serendipitous turn of events, Weiken.com appointed him as their ambassador, eliminating the need to hunt for a suitable interior design firm. With a clear vision in mind alongside the guidance and expertise of one of Weiken's Senior Consultants, they worked together to transform the dreary space into a bright, airy abode he's proud to call home. 
Breathing Space
Marble tile floors that replaced the former dusky-toned ones create instant impact and optically open up the abode, while the dining table set where the kitchen island previously was invites interaction. Even the television console is deliberately and strategically placed in between the two doors that lead out to the patio – to allow his loved ones to roam around without restrictions.
According to Mark, the living room is the heart of the house, and this is where the source of energy is. "Don't put unnecessary things in the living room as they might restrict circulation and airflow within your home," he advises. As a result, his private sanctuary appears curated and well edited with only key furniture and several statement showcase pieces.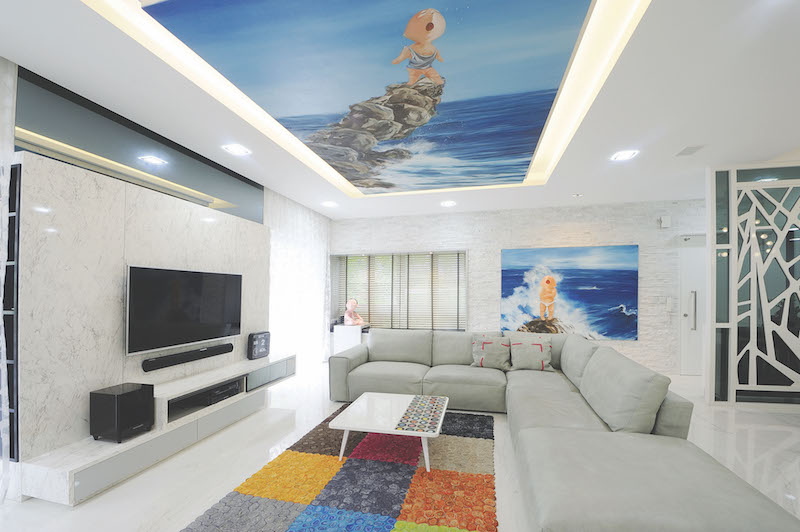 Apart from the rug and fabric chair, the murals by Chinese artist Wu Qiong add a jolt of colour to Mark's white palace. In fact, the painting on the wall holds a deeper meaning for Mark, as he feels it reflects strength and courage – albeit in an unconventional way. 
The dry kitchen area wasn't originally there before. It was initially a built-in cabinet with floor-to-ceiling compartments. Some of the storage partitions were removed to make way for a sink and countertop space. The original floor plan included an immense six feet kitchen island that Mark Lee promptly requested to remove. "There was no room for a dining area and the island hindered the air flow in the space," explains Mark.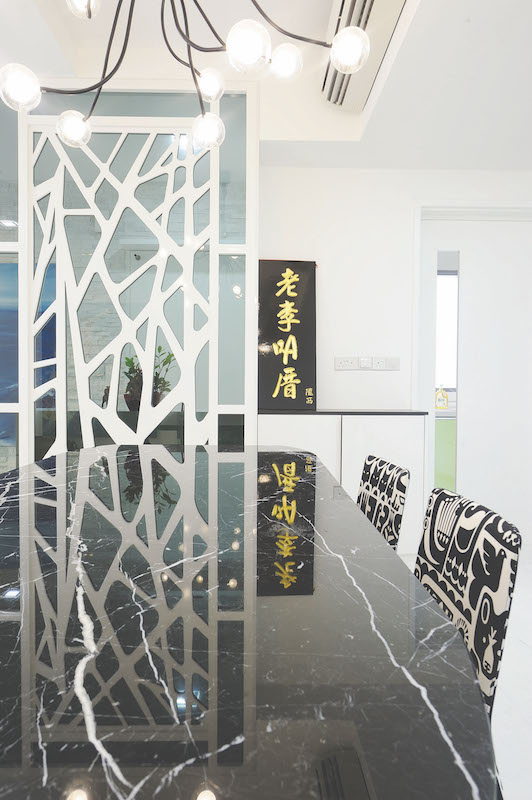 The black wooden signage was hand-carved by a traditional craftsman in Penang. The gold letterings spell out 'Mr. Lee's Home' in Hokkien. 

A spacious window ledge makes a cosy spot for one to languidly flip through magazines and enjoy a view of the outdoor greenery. It also allows interaction with those lazing at the living room.

An Open Canvas
One would expect Mark Lee's home to reflect his larger-than-life personality: dynamic and slightly zany. However, he feels its style is more defined by his Chinese Zodiac Sign. "Like the Monkey, I like the freedom to add and change things around as much as possible," he chuckles. This is the very reason why almost all of the walls in his entire house are painted in a pristine shade of white. He relinquished the initial plan to swathe the walls with ornate wall coverings because he prefers an understated look that never goes out of style. "The latest trend will come and go, but timeless stays chic forever," muses Mark.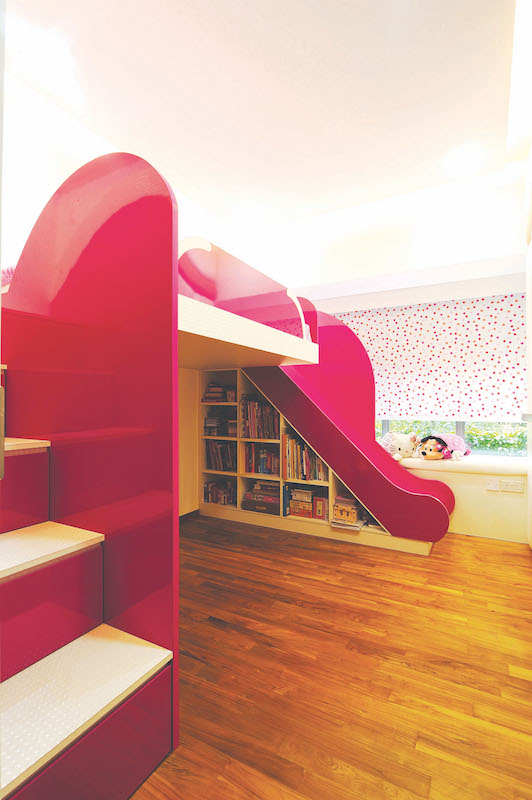 This bedroom boasts a custom-made bunk bed that comes complete with a slide and storage space for shelving books – truly a dream come true for Mark Lee's little princess. 
Shops from the past were decked out in mosaic tiles and being a kampong boy at heart, Mark loved the old school vibe. The combination of quirky furnishings and monochromatic mosaic tiled pillars creates a look that spells eclectic chic. 

"Big or small, the size of your home doesn't matter. At the end of the day, you'd want to come home to a comfortable place that's bright, cheery, and boasts positively good vibes. The same goes in the morning when you wake up invigorated to an inspiring home. You would be able to start the day in the best state of mind."

Request for quotes and we'll match you with a selection of Interior Designers!
Previous
Stylish Space - Sweet Dreams Are Made of These
Next
Stylish Space - Make An Entrance